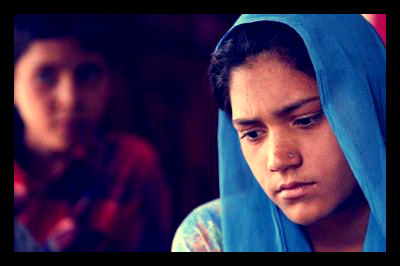 On the heels of President Obama's trip to Africa, the United States Global Leadership Coalition (USGLC) gathered to unveil their 2013 campaign, "Innovations in Smart Power." Composed of authorities from both the public and private sectors, the conference rested on one key theme: the idea that through mutual cooperation, smart policymaking, and dedication, we have the power to reduce global poverty to below 3% of the global population.
In doing so, the coalition argues, we can create a framework to yield an unprecedented return on investments. In turn, national security and peace will become more attainable than ever before. In essence, everyone wins.
The USGLC is a Washington D.C. based organization representing over 400 American businesses, NGOs, diplomats, government and military advisors, and policymakers. Through mutual cooperation, the USGLC hopes to foster an environment of American global leadership through "strategic investment in development and diplomacy."
Over the course of the two-day conference, a vibrant spectrum of global leaders heralded the efficacy of government/public sector cooperation. Microsoft's/USAID's partnership, 4Afrika, aims to equip underprivileged Africans with mobile phones and provides a crucial communications service while simultaneously creating a foundation for an emerging market. Similarly, Merck's partnership with Mectizan Donation Program is working to effectively rid the world of onchocerciasis, more commonly referred to as "river-blindness."
Cooperation on such a level has been described by World Bank President, Jim Yong Kim, as a shift in the global business ethos to "do good" while "doing well." And with developing countries expected to grow at a rate of up to three times faster than developed nations, there is a clear indication that investment in the developing world could greatly benefit the private sector.
To this point, Unites States Treasury Secretary Jacob J. Lew argued the unique position we, as the United States, occupy in battling global poverty in a practical sense. Through engagement and utilization of "Smart power," we can spearhead a culture of mutual cooperation between public, private, and NGO entities in the pursuit of global development and poverty reduction.
When Lew speaks of "Smart Power," he is referencing what is commonly referred to by International Relations academics as "Soft Power." Coined by Joseph Nye, Dean of the Kennedy School of Government at Harvard, Soft Power is "the ability to get what you want through attraction rather than coercion." Rather than defeating the enemy through military might, he argues, we win their hearts and minds through building schools and hospitals.
As a nation with unparalleled economic and military power, Lew argues Smart Power is a vital yet underutilized arrow in our national quiver. "It can't just be about doing good. It is about doing good to help end poverty and improve the quality of life, but it is also very practical." Lew continues, "from the government perspective, it is about security because we are safer in a world where we have stability and they aren't starving."
"The two [smart and hard power] together," Lew says, "give us an enormously enhanced ability to make the world a safer and better place." Bearing this in mind, it is important to emphasize that the percentage of our national budget allocated to International and Foreign Affairs, is roughly 1%. At the same time, however, defense spending eats up roughly 15% of the budget.
What the USGLC hopes to convey, in the end, is there rests far more opportunity in a world where there are peace and prosperity. Through encouraging peace through peaceful means, we are not only expressing goodwill, but we are also renovating the foundation on which society sits.
– Thomas van der List
Sources: Mectizan, USGLC, YouTube, UCLA, USGLC
Photo: US General Services Administration
https://borgenproject.org/wp-content/uploads/logo.jpg
0
0
Borgen Project
https://borgenproject.org/wp-content/uploads/logo.jpg
Borgen Project
2013-07-22 08:08:54
2020-07-16 18:42:54
United States Global Leadership Coalition