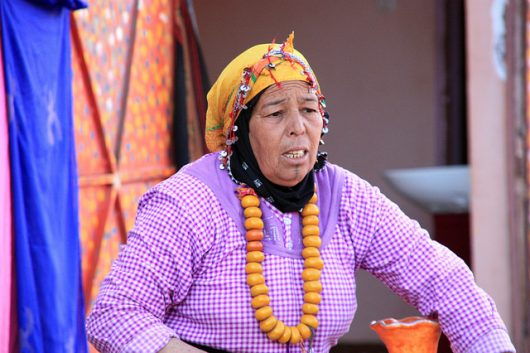 Political life for women in Morocco has long been suppressed because of law and a very conservative culture. Recently, aspects of the nation have changed for the better. After King Mohammed VI's revisions in the Moroccan Family Code, women were allotted a larger voice.
In 2011, the Moroccan Arab Spring focused on women's rights and issues. This movement promoted a new voice for women in Morocco.
The percentage of women holding parliamentary seats was only 1 percent in 2001, but since then, the progression of a quota for women's parliamentary seats was first changed to a minimum of 12 percent in 2007 to 27 percent in 2010. Currently, 30 percent of women in Morocco are holding parliamentary seats.
In 2012, Nabila Mounib became the first woman ever to be elected to a major political party. She led the United Socialist Party, which is a secular and socialist party.
Mounib is also a professor at the University of Hassan II, in Casablanca. In an interview with Al Jazeera, Mounib talked about the future of her party, "Our focus will be to push for a system where people's rights are respected. We are also pushing for the release of political prisoners and for gender equality."
NGO's have heavily impacted political life for women in Morocco over the past ten years. Groups like Mouvement pour la Democratie Paritaire, which is partnered with the British Government, uses the British Arab partnership fund to advocate for women's representation within government. The group meets with parliamentary groups within the Moroccan government.
Other groups, such as the International Republican Institution, help to give a voice to groups of women in Morocco who are often overlooked. The group sets up workshops for women candidates in rural areas.
Rural areas in Morocco are known for having low rates of unemployment, education, and literacy for women. The International Republican Institution aids political life for women in Morocco by providing women with the knowledge they need to become active in government. When they learn how to campaign, women are able to mobilize what they have learned and can teach other women, creating a bigger voice for themselves.
– Maria Rodriguez
Photo: Flickr
https://borgenproject.org/wp-content/uploads/The_Borgen_Project_Logo_small.jpg
0
0
Borgen Project
https://borgenproject.org/wp-content/uploads/The_Borgen_Project_Logo_small.jpg
Borgen Project
2017-03-22 01:30:33
2020-07-24 23:47:01
Political Life for Women in Morocco