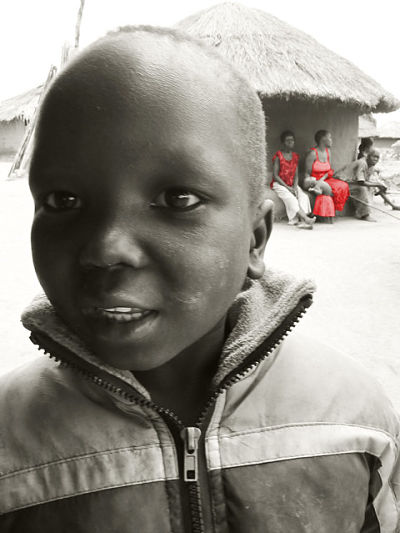 "Poverty is relatively cheap to address and incredibly expensive to ignore."

– Clint Borgen, President of The Borgen Project
In June of 1998, all heads of the U.N. agencies signed a statement defining the term "poverty." The statement read,"Fundamentally, poverty is a denial of choices and opportunities, a violation of human dignity…It means not having enough to feed and clothe a family, not having a school or clinic to go to…It means insecurity, powerlessness and exclusion of individuals, households and communities. It means susceptibility to violence, and it often implies living on marginal or fragile environments, without access to clean water or sanitation."
After the World Summit on Social Development in Copenhagen in 1995, the U.N. recognized the need to reduce "overall" poverty, as 117 member-states adopted a declaration and program of action dedicated to this cause.
What is significant about this concept of overall poverty is the idea that the U.N. considers it present in all countries, whether it exists as "mass poverty in many developing countries," "pockets of poverty amid wealth in developed countries" or "the utter destitution of people who fall outside of family support systems, social institutions and safety nets.
Poverty has made itself a presence in everyone's lives, whether it is in the form of a classmate, colleague, a friend in the neighborhood or a friend in a neighboring country. Below are several quotes on poverty from past and present prominent leaders, defining what poverty looks like to them.
Best Poverty Quotes
"We think sometimes that poverty is only being hungry, naked and homeless. The poverty of being unwanted, unloved and uncared for is the greatest poverty. We must start in our own homes to remedy this kind of poverty." — Mother Teresa, Missionary and Saint.
"These days there is a lot of poverty in the world, and that's a scandal when we have so many riches and resources to give to everyone. We all have to think about how we can become a little poorer." — Pope Francis, current Head of the Catholic Church.
"Wars of nations are fought to change maps. But wars of poverty are fought to map change." — Muhammad Ali, Professional Boxer.
"People…were poor not because they were stupid or lazy. They worked all day long, doing complex physical tasks. They were poor because the financial institution in the country did not help them widen their economic base." — Muhammad Yunus, Author of "Banker to the Poor: Micro-Lending and the Battle against World Poverty."
"Where you live should not determine whether you live, or whether you die." — Bono, Singer and Philanthropist.
"If human beings are perceived as potentials rather than problems, as possessing strengths instead of weaknesses, as unlimited rather than dull and unresponsive, then they thrive and grow to their capabilities." — Barbara Bush, former First Lady of the U.S.
"Overcoming poverty is not a gesture of charity. It is an act of justice. It is the protection of a fundamental human right, the right to dignity and a decent life." — Nelson Mandela, former President of South Africa.
"Just because a child's parents are poor or uneducated is no reason to deprive the child of basic human rights to health care, education and proper nutrition." — Marian Wright Edelman, Founder and President of the Children's Defense Fund.
"If poverty is a disease that infects the entire community in the form of unemployment and violence, failing schools and broken homes, then we can't just treat those symptoms in isolation. We have to heal that entire community." — President Barack Obama, 44th and current President of the U.S.
"Poverty is not only about income poverty, it is about the deprivation of economic and social rights, insecurity, discrimination, exclusion and powerlessness. That is why human rights must not be ignored but given even greater prominence in times of economic crisis." — Irene Khan, former Secretary-General of Amnesty International, 2010.
– Blythe Riggan
Sources: BBC, Brainy Quote 1, Brainy Quote 2, Goodreads, OHCHR, Standford, The Book of the Poor
Photo: Bio
https://borgenproject.org/wp-content/uploads/logo.jpg
0
0
Borgen Project
https://borgenproject.org/wp-content/uploads/logo.jpg
Borgen Project
2014-06-20 09:23:24
2020-07-24 20:53:37
10 Quotes on Poverty