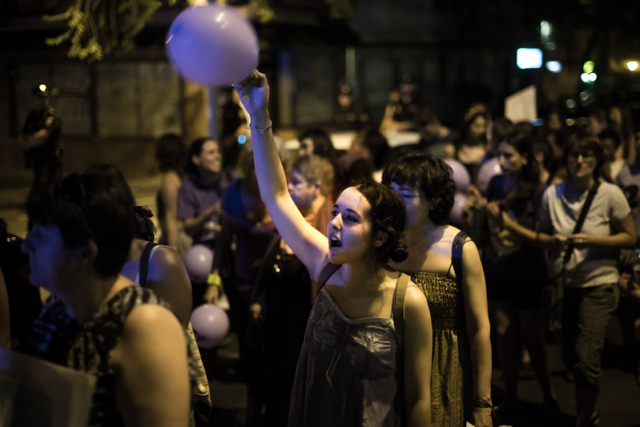 After five years of pushback, in May 2021, Spain finally approved a bill defining all non-consensual sexual acts as rape. The passing of the bill comes after the notorious "wolfpack" case. When five men gang-raped a woman, the public sought justice. Citizens wanted the Spanish government to promise that this type of horrific violence would never go unpunished. The legislation that has come about as a result of the case is a positive step toward fighting sexual violence in Spain.
Sexual Violence and Alcohol
Extreme substance and alcohol consumption has been linked to acts of sexual assault for several reasons. First, people who consume large amounts of alcohol and substances in social situations can become targets of sexual assault due to the inability "to resist effectively." Second, heavy drinkers may use intoxication as an excuse for unacceptable behavior, which includes sexual assault. Third, the impairments caused by alcohol may lead to misperceptions and aggressive behavior which can prompt sexual violence.
Regardless of the contributing factors to sexual violence, actions addressing the issue of sexual violence are insufficient. In order for victims of sexual violence in Spain to achieve justice, Spain's laws require legislative reform.
"Yes Means Yes" Model
In December 2018, the whole nation of Spain watched in shock as the five men that gang-raped a young woman were charged with sexual abuse but not gang rape. The court's ruling rests "on the grounds that Spanish law requires evidence of physical violence or intimidation to prove a rape charge." The ruling caused outrage throughout Spain with many women protesting justice for the victim.
After more than a year of heated protests, Spain's Supreme Court overturned the previous court ruling, convicting the men of rape and sentencing them to 15 years in prison. The bill is based on the "yes means yes" model of sexual consent. This model defines any non-consensual sexual act as rape. Maria Jesus Montero, a spokesperson for the Spanish government, stated that the new law places "the victim at the center of the public response." Most importantly, she stressed that passivity and silence do not equal consent.
Under the existing legislation, the predator must have used physical violence or intimidation for the act to count as rape. Now, with the new legislation, stalking, street harassment and genital mutilation will also become crimes. Furthermore, gang rape has gained more severe punishments, including prison sentences as high as 15 years. Additionally, the legislative reform called for the development of a 24-hour helpline for sexual assault victims.
Eliminating Sexual Violence in Spain
The "yes means yes" model of law puts Spain on the same level as 11 other European countries that have similar laws and legal definitions. Some of these countries include Sweden, Portugal and Britain. For its part, Spain has put itself at the forefront of fighting against gender-based violence, from implementing gender violence legislation in 2004 to legalizing gay marriage in 2007. With the new legislation, the government aims to improve research and reporting on all forms of sexual violence in Spain.
– Aahana Goswami
Photo: Flickr
https://borgenproject.org/wp-content/uploads/logo.jpg
0
0
Lynsey Alexander
https://borgenproject.org/wp-content/uploads/logo.jpg
Lynsey Alexander
2021-07-01 01:30:57
2021-08-11 04:58:09
New Efforts in Fighting Sexual Violence in Spain