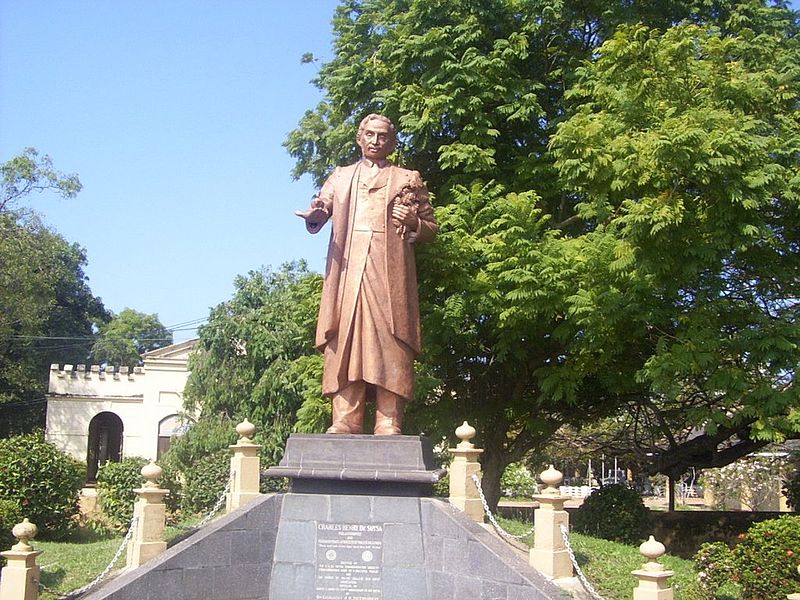 Charles Henry de Soysa (1836-1890) was an ambitious entrepreneur from Ceylon, known now as Sri Lanka. He was very wealthy and invested in many businesses, including tea plantations, transportation and oil mills. Deeply involved in his country, de Soysa built several profitable buildings in Ceylon and stood as the country's first banker. However, aside from his business-related capabilities, Sri Lanka has celebrated de Soysa for his humanitarianism. To further illuminate his positive impact on Ceylon, here are seven significant facts about de Soysa's humanitarian efforts.
7 Facts About Charles Henry de Soysa's Humanitarian Efforts
Efforts to Reduce Infant/Maternal Mortality. Determined to decrease the infant mortality rate, de Soysa assembled a team of trained midwives to tend to mothers and their infants. In addition, de Soysa established a maternity hospital, the De Soysa Lying-In-Home in Ceylon, and stood as "the first person in Asia" to found a maternity hospital. De Soysa's childhood home became the hospital's first building. The De Soysa Lying-In-Home is the "second oldest maternity home in Asia," and currently, it provides maternity services to more than 14,000 mothers a year.
A Commitment to Addressing Impacts of Ceylon's Famine. When Ceylon endured famine during the financial crisis of 1868, de Soysa not only donated a large amount of money for famine relief but he also coordinated and delivered carts with rice and other rations to crowds of people throughout the island.
An Anti-Discrimination Advocate. The first large-scale political gathering in Ceylon took place on November 11, 1871, in Moratuwa at the de Soysa manor. This meeting objected to discriminatory plans included in the Village Councils Ordinance 1871 and advocated for minority groups. A petition, urging that authorities issue the ordinance in the native language, distribute it to everyone and record its advantages and disadvantages, was handed over to the governor. De Soysa's signature stood at the forefront of the document.
Action to Further Education in Sri Lanka. De Soysa founded the Prince and Princess of Wales' Colleges in 1876 to provide cost-free education to children regardless of caste, status, ethnicity and religion. The Princess of Wales College initially registered more than 350 female students — this was the first notable attempt in Ceylon to provide a non-religious education to girls. The schools still exist today but the state fully governs the facilities.
Efforts to Establish Medical Facilities in Sri Lanka. De Soysa and his family gifted several medical facilities to Sri Lanka — the Lunawa Hospital Moratuwa, the Panadura Hospital, Marawila Hospital, the Hanguranketa dispensary, the Ingiriya Hospital and the Bacteriological Institute (Medical Research Institute).
Donations to Facilities. In 1886, during a trip to Britain, de Soya made significant donations to 20 major hospitals. He also contributed to running and maintaining a nursing home for the Buddhist clergy.
Supporting the Marginalized. When authorities evicted more than 100 families of Walapane due to their inability to pay the grain tax, de Soysa presented them with land for them to relocate and start over. In addition, de Soysa provided support as a significant donor to the Indian and Irish famine funds. Moreover, when thousands of impoverished people in Moratuwa could not pay the full amount for the Poll Tax, to assist them, de Soysa graciously paid the expected total.
Remembering Charles Henry de Soysa
De Soysa made countless charitable donations toward establishing infrastructure and facilities, advancing education and supporting the marginalized. De Soysa passed away at the age of 54 on September 23, 1890, but was honored posthumously as Ceylon's first Knight Bachelor.
These specifics about Charles Henry de Soysa do not encompass all of his altruistic acts. In fact, de Soysa also made confidential donations that are not documented. These facts about de Soysa's humanitarian efforts ensure the world continues to remember a historic humanitarian who significantly contributed to uplifting Sri Lanka's impoverished.
– Megan Roush
Photo: Wikipedia Commons
https://borgenproject.org/wp-content/uploads/logo.jpg
0
0
Saiesha
https://borgenproject.org/wp-content/uploads/logo.jpg
Saiesha
2023-04-10 01:30:08
2023-04-06 02:40:46
7 Facts About Charles Henry de Soysa's Humanitarian Efforts