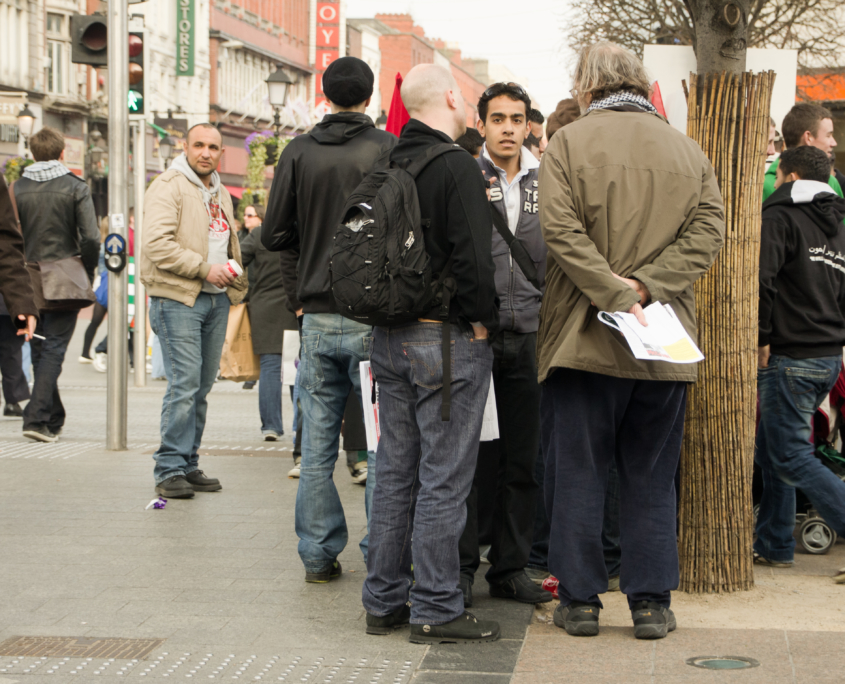 When looking at what contributes to poverty in a nation, one might first look at the government and economy to try and figure out what is inhibiting the state's growth. Sometimes though, the hindering factor does not lay within the developing state's own government or economy, but a neighboring one's, or perhaps in one with a substantial trade relationship with the state. Many struggling countries establish trade relationships with more economically stable nations to help foster their own economies. When others impose sanctions on these 'helper' countries, this can impact how quickly or how much they can still receive these resources. Moreover, sanctions can prevent humanitarian aid.
Sanctions Set Ripples
The U.S. and Iran's relationship soured following the broken agreement between them regarding nuclear arms. Afterward, the U.S. killed top Iranian general, Soleimani, and imposed sanctions against 18 Iranian banks. The intention was to keep Americans from engaging with the banks. Meanwhile, the U.S. government imposed secondary sanctions on other countries to prevent them from doing business with those same banks.
While the U.S. issued a statement in December 2020 that stated the sanctions would not apply to humanitarian aid, Iran claimed that the U.S.'s sanctions have strained its relationship with South Korea, a U.S. ally. As a result, $7 billion from oil sales is still in South Korea due to U.S. sanctions. Iran claims this money was for humanitarian goods such as COVID-19 vaccines.
Influenced by the U.S. sanctions, South Korea's relationship with Iran has deteriorated and inhibited the economic relationships, and assumedly others, since the U.S. secondary sanctions on nations engaging with the 18 Iranian banks do not exclusively apply to South Korea.
Effects On Humanitarian Aid
The act of imposing sanctions poses a threat to humanitarian aid in a variety of different ways. The most obvious is if an organization or staff member has sanctions directly or explicitly against them, although this remains hypothetical.
Another threat involves the fear and paranoia surrounding the idea of sanctions. In trying to avoid sanctions, many humanitarian organizations act with more caution than is necessary. As a result, this stringent self-policing ends up making their work less effective, which is counterintuitive to the purpose of humanitarian aid. This is observable in the case of Afghanistan, where groups avoid working in areas where the government does not have control – although that does not mean that people do not require aid there. Therefore, the sanctions directly prevent regions in Afghanistan from receiving humanitarian aid.
Corruption and Sanctions
Studies found a correlation between corruption and GDP, meaning the poorer the country, the more likely it has a high level of corruption. A high level of corruption, on the other hand, harms economic growth, creating a possible cycle of corruption and economic stagnation. However, the graphs and knowledge that experts have presented do not indicate the causality of low GDPs leading to corruption. One cannot say a country is corrupt because it is poor. Since fighting corruption is one of the U.S. Department of Treasury's priorities, corrupt countries receive more sanctions than their counterparts, damaging the affected nations' economy even more.
However, this does not only mean that corrupt countries lose money but it also most likely results in people in need receiving less aid. Reducing aid and applying sanctions also means that people have less money and trade options. Countries that receive sanctions may also lose jobs as industries suffer and businesses shutter, leaving the people and humanitarian workers to take the brunt of the consequences that those imposing the sanctions intended for their governments.
Relief International is Helping Iran
Regardless of the sanctions against Iran, Relief International has been working in Iran since 1990 when it emerged to help respond to the Manjil-Rudbar earthquake, the worst national disaster in the country's history that had a death toll of 50,000 people. From there, Relief International has taken it upon itself to send whatever resources Iran might need, considering that it is a disaster-prone area. In 2019, 12,400 people received assistance from Relief International in the wake of the Nowruz floods. About 11,500 Afghan refugee students enrolled in Relief International's education programs, while 2,500 were able to increase their income due to Relief International's job programs. The organization has rehabilitated 27 schools after natural disasters ravaged them.
Avoiding Sanctions
Facing the COVID-19 pandemic, Relief International has prioritized sending medical supplies to frontline healthcare workers in Iran. Items as simple as masks, gloves and hospital coveralls are basic but essential to protecting healthcare workers as they fight on the pandemic's frontlines. Relief International sent 1,000 kits with protective equipment, such as protective wear, hand sanitizer and shoe covers. Furthermore, it gave 40,000 testing kits to the Pasteur Institute of Tehran. To further help support healthcare workers, Relief International has started an Iran program to produce medical supplies and equipment locally, mitigating the delivery times and logistical hurdles of donating resources.
With mainly focusing on medical components, Relief International can avoid the negative effects that U.S. sanctions cause. However, with the sanctioning of banks, financial aid programs can face more difficulties with these measures and financial transactions to NGOs may only occur after catastrophes. The example of Relief International shows how crucial it is to protect organizations that deliver humanitarian aid. Alternatively, to put it more directly, sanctions can complicate and prevent humanitarian aid and others' ability to save lives.
– Catherine Lin
Photo: Flickr
https://borgenproject.org/wp-content/uploads/logo.jpg
0
0
Kim Thelwell
https://borgenproject.org/wp-content/uploads/logo.jpg
Kim Thelwell
2021-03-08 19:26:20
2021-04-08 19:26:32
The Ways Sanctions Prevent Humanitarian Aid Efforts