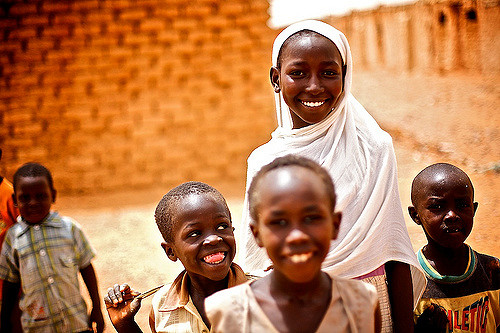 Located in Northeast Africa, Sudan is the third largest country of the African continent with a current population of more than 41 million people. The biggest problem country is facing is the poverty rate that is currently about 46.5 percent and continues to increase. This does not only affect men and women living in Sudan but children as well. In the text below, 10 facts about poverty in Sudan are presented.
Facts about Poverty in Sudan
In 2018, about 7.1 million people in Sudan are currently in need of humanitarian assistance, while 5.5 million experience food insecurity and are in danger of starvation, according to the USAID. The U.N. World Food Program (WFP) also reports that almost 50 percent of refugees in the country are experiencing food insecurity. Because of this, malnutrition rates continue to increase, growing not only above the emergency threshold, but even higher. Around 32 percent of Sudanese children are chronically malnourished.
Sudan's climate conditions such as soil erosion, desertification and recurrent droughts, according to the International Fund for Agricultural Development (IFAD), are also causing low and variable productivity since agriculture produces 40 percent of GDP and employs over 70 percent of the labor force in rural areas of Sudan.
USAID states that the consequences of the economic crisis are also fuel shortages, currency depreciation and high inflation levels. These issues have increased transportation costs and food prices, obstructing humanitarian operations in Sudan. The shortages could also increase not only food production costs but curb yields in upcoming harvest seasons.
Almost 550,000 breastfeeding mothers and babies in 2010 were lacking needed additional nutritious foods. In 2015, maternal mortality rate involved 311 deaths per 100,000 live births while the mortality rate for children was 65.1 deaths per 1,000 live births.
Sudan remains a high-indebted country that has accumulated sizeable external arrears. IFAD states that by the end of 2014, Sudan's external debt was $43.6 billion in nominal terms, and around 85 percent of this amount was in arrears.
In response to the rise of food insecurity and hunger in Sudan, USAID happens to be the largest donor of emergency food assistance to Sudan. The Office of Food for Peace (FFP) partners with WFP and UNICEF to provide emergency assistance to those in need. The FFP assistance currently supports more than 2.5 million food-insecure people in Sudan per year.
According to the UNICEF, 3.2 million people were internally displaced, including almost 1.9 million children in 2016. UNICEF provided access to the drinking water supply through operation, maintenance and water chlorination services to about one million displaced persons and refugees.
IFAD has prioritized Sudan for more than 20 years and their loans help increase agricultural production through environmental practices and distribution of improved seeds. Their activities include promoting land reform, harmonizing resources for nomads and farmers as well as promoting equitable distribution of resources. They also ensure representation of both women and youth in grass-roots organizations and guarantee access to microfinance for women. This is very important since 24.7 percent of women in Sudan are unemployed.
WFP, thanks to the E.U. Humanitarian Aid, has been able to provide five months of nutritional support to 86,600 children under the age of five and to pregnant and nursing women in 2017.
Global Partnership for Education (GPE) started the educational program that began in July 2013 and continues to improve the learning environment in Sudan, providing and distributing almost six million textbooks and strengthening the education system. Almost 1,000 additional conventional and community classrooms have been built through this program which benefits over 52,000 students. Over 3,400 communities and 4,800 students in the country also received school grants.
These top 10 facts about poverty in Sudan bring not only the awareness of the people's lives but reflects how much change and development is being brought to the country. These issues can be solved and poverty rates can be improved.
Organizations, including the few listed in the text above, will continue to develop and come together, bringing not only hope to the people but also dedication, ensuring a better future for the people in the country.
– Charlene Frett
Photo: Flickr
https://borgenproject.org/wp-content/uploads/logo.jpg
0
0
Kim Thelwell
https://borgenproject.org/wp-content/uploads/logo.jpg
Kim Thelwell
2018-10-23 07:30:51
2019-12-17 14:49:03
Top 10 Facts about Poverty in Sudan