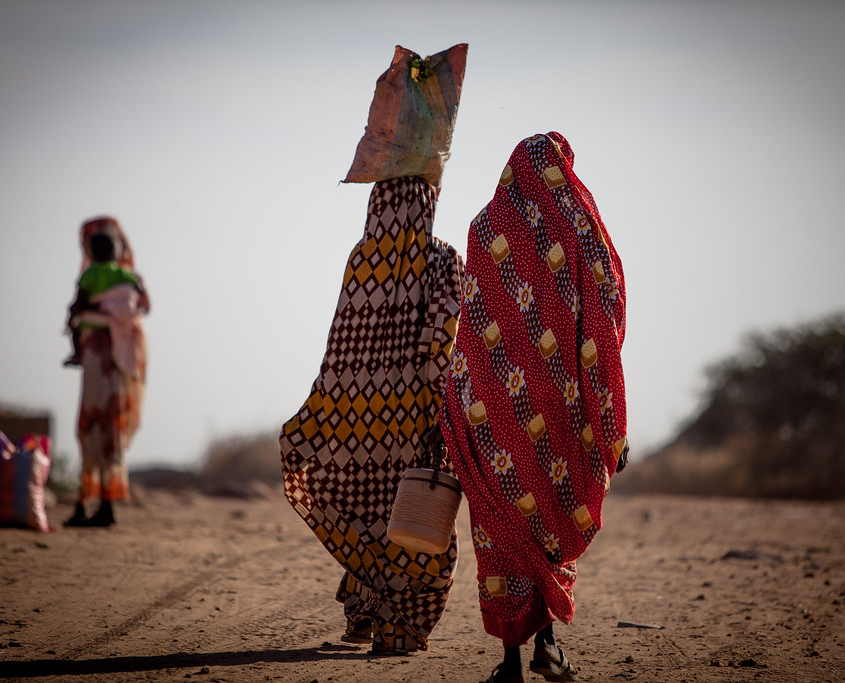 The landlocked nation of Chad, located in Central Africa, has continuously experienced challenges in addressing its ongoing poverty crisis. While many recent efforts by international programs have brought clean water and a steady supply of food to millions, hunger in Chad still affects many men, women and children there.
Conditions Causing Hunger in Chad
According to the World Food Program USA, 42% of Chad's population is currently living below the poverty line. Additionally, the number of people that have been forcibly displaced in Chad has exceeded one million.
Chad also hosts more refugees than any other West or Central African nation, with more than 600,000 currently living in Chad. The influx of refugees across Chad's border increased significantly after recent conflicts began in neighboring Sudan.
Extreme climate conditions have also caused more difficult growing seasons for agriculture throughout Chad, worsening the food crisis. A recent report by AP News stated that the Lake Chad Basin has become increasingly vulnerable to floods and droughts, which directly impacts food security.
Malnutrition in Chad
Hundreds of thousands of children were treated for severe acute malnutrition in Chad in 2021. Nearly 300,000 children under the age of five were treated that year, with UNICEF reporting that this number is increasing annually.
45.4% of women between the ages of 15 and 49 currently suffer from anemia in Chad. According to the Global Nutrition Report, Chad is "off course" in addressing several malnutrition-related health issues, including childhood overweight, sodium intake and obesity.
Efforts to Improve Hunger in Chad
The Global Hunger Index (GHI), which attributes a hunger score for various countries based on their levels of undernourishment, child stunting, child wasting and child mortality, has given Chad a score of 37.2. This places Chad in the "alarming" category and ranked 117th out of 121 countries that are reviewed by the GHI. However, Chad has seen a decline in its GHI score in the years since 2000, when their score was listed at 50.7.
Action Against Hunger, a global organization that works to end hunger around the world, began working in Chad in 1981. Last year, with a team of 264 employees, Action Against Hunger helped over 1.2 million people suffering from hunger in Chad. The organization's efforts included increased access to water, hygiene and food security programs.
The World Food Program (WFP) USA also aims to assist millions of people in Chad this year. To address the rising number of refugees in the nation, WFP USA plans to provide food to 100,000 refugees and host communities. Additionally, the organization will work with communities to improve assets such as warehouses for crops and will expand nutrition assistance to an additional 16 regions considered high-risk in Chad.
Overall, there are still many challenges to addressing hunger in Chad. However, the resilience of those living in the nation and the commitment of numerous international organizations to provide funding and support toward improving conditions in Chad present hope for a better future for millions.
– Tristan Weisenbach
Photo: Flickr
https://borgenproject.org/wp-content/uploads/logo.jpg
0
0
Lynsey 2
https://borgenproject.org/wp-content/uploads/logo.jpg
Lynsey 2
2023-08-18 07:30:46
2023-08-19 16:43:22
Everything You Need to Know About Hunger in Chad