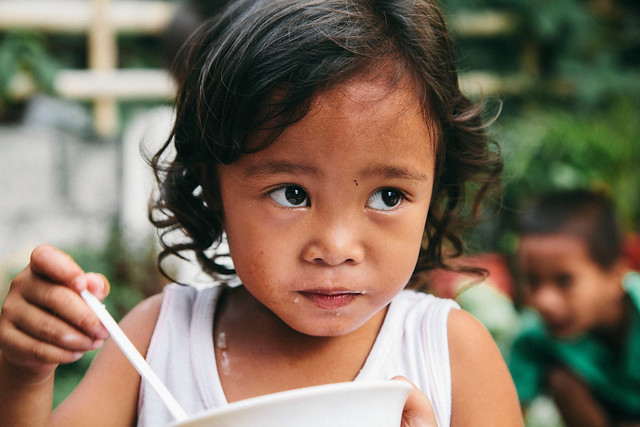 The Republic of the Philippines is a nation comprised of several islands in southeast Asia. The Philippines gained independence after centuries of colonial rule from the Spanish and the U.S. in 1946. However, it is still struggling to overcome the effects long-term colonial rule had on its people. Despite many government campaigns to alleviate this issue, poverty is still rampant on these islands. While just over 20 percent of the overall population of the Philippines is impoverished, there are many areas of the country in which roughly 75 percent of the public live in poverty. While there are many factors that serve to further cycles of poverty, one of the biggest barriers this population faces is malnutrition in the Philippines.
Background on Malnutrition
A person impacted by malnutrition is not getting enough nutrients, either due to a lack of food or a poor diet. In children, this can lead to stunted growth. Furthermore, it can lead to serious health issues for people of all ages. These health issues can be chronic, and make it hard for individuals to have sustained employment. Additionally, these issues can leave children orphaned at a young age, perpetuating the cycle of poverty.
Malnutrition in the Philippines
Ending Malnutrition Can Offer a Brighter Future
Ultimately, ensuring that children have adequate nutrients in their diets can do a lot to ensure that malnutrition in the Philippines becomes a thing of the past. When rates of malnutrition decrease, people will be healthier, happier and more productive. And finally, far less will live in poverty.
– Gillian Buckley
Photo: Flickr
https://borgenproject.org/wp-content/uploads/logo.jpg
0
0
Kim Thelwell
https://borgenproject.org/wp-content/uploads/logo.jpg
Kim Thelwell
2019-07-21 09:37:22
2019-08-14 12:53:32
5 Facts about Malnutrition in the Philippines