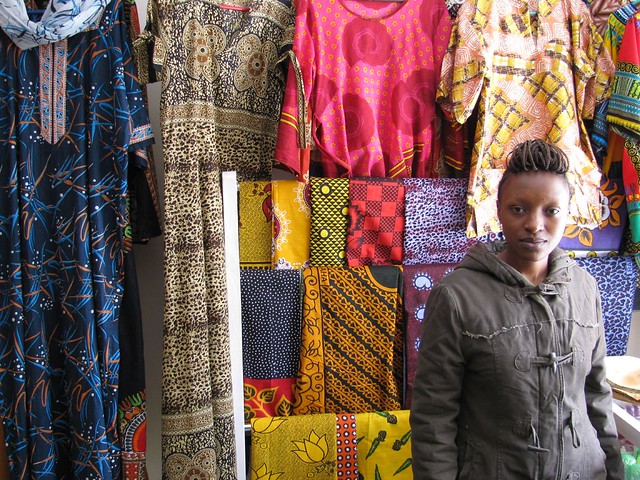 Mall for Africa boosts prosperity by allowing African consumers to purchase items from retailers located in the United States and the United Kingdom. The company's innovation offers a secure and easy way for African citizens to purchase items online.
The Foundation of Mall for Africa
Chris Folayan, a Nigerian citizen and the founder and CEO of Mall for Africa, opened Mall for Africa in 2016. Foloyan founded this organization in Nigeria because this nation is the most affluent and high-powered country in Africa. Folayan has plans for Mall for Africa to expand in several other African nations as well, such as Ghana and Kenya.
The primary objective of Mall for Africa is for customers to purchase items from the U.S. and the U.K. and to market their own goods effectively in the absence of fraud and theft. Companies transport their products to the United States and United Kingdom infrastructures. Africa then receives the items.
In 2018, Mall for Africa began coordinating with the United States Overseas Private Investment Corporation (OPIC) in order to construct facilities in 15 of Africa's nations. The purpose of this was to reduce shipping costs from international companies and allow for secure payment methods with provincial dollars.
Africans who make purchases online often pay high-cost fees for shipping items. To counter this, Mall for Africa opened storehouses in Portland, Oregon and London to reduce transportation costs. Furthermore, customers are able to purchase items using their own currency through new payment options.
Market Advantages
Mall for Africa boosts prosperity in Africa because of the availability of supplies and materials that generate employment opportunities, improve schooling and new forms of medical treatment. In particular, one entrepreneur purchased a sewing machine which enabled her to begin her own sewing operation. Educational institutions have benefited from Mall for Africa by having the ability to purchase necessary academic materials. These materials include items such as computers and books.
The medical field has benefited from the ability to obtain medical equipment. This gives doctors the ability to effectively pronounce medical conditions and offer treatment options.
Mall for Africa has helped create jobs for Nigerian residents. For instance, more than 60 citizens work full-time. Some expect the number of workers to increase with the implementation of new infrastructures in other African countries.
Since the company first launched, Mall for Africa has boosted prosperity in terms of profit. In fact, it has produced millions of dollars in yearly profits. An expansion of profits should happen due to the implementation of this business in other African nations. In 2019, Nigeria and Kenya are expecting to see a large increase in sales due to the development of various enterprises and the expansion of the working class earning more pay.
eBay's Collaboration with Mall for Africa
While Africans are able to purchase products overseas as of 2017, Americans now have the ability to purchase original artifacts from Africa through the Mall for Africa application on eBay. Residents in some countries have the ability to sell their artifacts through eBay and market these products to U.S. consumers. Some of these countries include Nigeria, Kenya, Ghana, South Africa and Burundi. The commodities will be available through the Mall for Africa application on eBay, which enables entrepreneurs to expand brand awareness and increase economic prosperity in Africa.
The primary groupings of products are fashion, antiques and jewelry. Mall for Africa will likely include other groupings in the future with the addition of other African countries selling their products.
Mall for Africa's shipping co-partner, DHL, handles the transportation of all packages. The merchant packages their items then delivers the package to the closest DHL shipping facility. In February 2017, DHL reported a substantial rise in international sales. The company predicts that by 2020 the online market will progress at a rate of 25 percent annually. That is close to double the volume of sales achieved nationally.
While this partnership is expected to expand inventory to the United States, there will also be opportunities for economic advancement for Africans who now have the option of selling their products internationally. Overall, Mall for Africa boosts prosperity for the African continent.
– Diana Dopheide
Photo: Flickr
https://borgenproject.org/wp-content/uploads/logo.jpg
0
0
Kim Thelwell
https://borgenproject.org/wp-content/uploads/logo.jpg
Kim Thelwell
2019-09-04 13:33:09
2019-09-04 13:33:09
How Mall for Africa Boosts Economic Prosperity