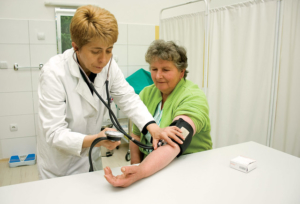 Bosnia and Herzegovina has been slowly recovering from the conflict that took place in the country during the late 1990s. The war took a toll on the country economically, politically, socially and physically. On top of its high levels of poverty, the country is also becoming a victim of the aging population epidemic and elderly care in Bosnia and Herzegovina is a huge concern. The country is facing issues of a dip in fertility rate and an increase in the rate of the elderly people, leaving a large number of older population with a small population of working-age people to support them. This issue coming from the uneven age distribution grew due to a fall in birth rates, a decrease in population from deaths during the war years and an increase in life expectancy.
The Increase of Elderly Population
Currently, people over the age of 65 make up 17 percent of the total population. Moreover, the United Nations Department of Economic and Social Affairs estimated that the number of persons aged 65 and more than 65 will reach 30 percent of the population in 2060, comparative with the 15 percent it sat at in 2010. With a population of only 3.5 million, this is a daunting number.
The older population in Bosnia and Herzegovina is extremely vulnerable for many reasons. Some of the issues they face include low income and increased living expenses. Obtaining employment is difficult as well. Due to the high unemployment rate the country faces, many employers prefer younger workers. This means that many of the elderly face poverty and have been unemployed since before retirement age, leaving them with subsequently less to provide for themselves as they age.
The situation for elderly women is worse than it is for men, as women lose rights with the loss of a husband. They also face higher rates of poverty as they are usually unable to economically provide for themselves alone. The elderly are ailed by illnesses such as cardiovascular and malignant diseases, neurological and mental disorders like Alzheimer's, as well as sensory and physical disabilities. Many of these diseases and the lack of care for them result in a higher rate of depression amongst the elderly.
The Exodus of Medical Workers
On top of all this, Bosnia and Herzegovina is facing an exodus of its medical workers. Many young doctors and medical professionals are leaving the country after their schooling is complete and migrating toward Germany and other Western countries because these countries offer better job opportunities and more competitive salaries. More than 10,000 nurses, doctors, caregivers have gone to Germany alone. Only about 6,000 doctors work in Bosnia, meaning for every six doctors, one works in Germany. Not only is this leading to a lack of medical professionals, but the country is also losing money as they put millions into medical training facilities that students use and then leave behind as they migrate their services.
Bosnia is being forced to send patients abroad for care, so in the last two years, the country has spent around $37 million on patients that were sent outwards. Not only is this epidemic draining the country's money, leaving it with less available funding to put towards elderly care in Bosnia and Herzegovina, it also means there are not enough doctors to perform geriatric care. It's a negative feedback loop that hinders the country's ability to care for its citizens, especially the elderly ones.
The Solutions for the Problems
The growing number of the elderly population in combination with the exodus of medical workers leaves the country with many people suffering and few resources to help them. Thankfully though, Bosnia and Herzegovina has not turned a blind eye towards these issues and instead has begun to search for solutions. Members of the United Nations adopted the Madrid International Plan of Action on Ageing that aims to address the issues of aging in the 21st century. The plan focuses on three main aspects: older persons and development, advancing health and well-being into old age and ensuring enabling and supportive environments.
With support from the United Nations Population Fund, United Nations Department for Economic and Social Affairs and the Swiss Cooperation in Bosnia and Herzegovina, the country has developed its own strategies, inspired by the structure of the Madrid International Plan of Action on Ageing. It plans to improve social and health protections, promote activism and volunteerism in local communities, as well as inter-generational support. The country aims to improve access to public services, especially for those in rural areas and prevent violence, neglect and abuse against older persons. The execution of this initiative will require a great deal of money and resources, but the government is dedicated to the improvement of elderly care in Bosnia and Herzegovina.
This plan of action shows that the government is making this issue a focal point in national policy and beginning to address the problems that will address the aging population. Elderly care in Bosnia and Herzegovina has a long way to go before the older population is secure and comfortable. With initiative from the government to care for the elderly, social attention will be turned towards this problem that will encourage the younger generation to aid the older and make room for various organizations to provide help and resources to the country's older population.
https://borgenproject.org/wp-content/uploads/logo.jpg
0
0
Kim Thelwell
https://borgenproject.org/wp-content/uploads/logo.jpg
Kim Thelwell
2019-02-10 13:30:48
2019-12-17 12:37:57
Elderly Care in Bosnia and Herzegovina