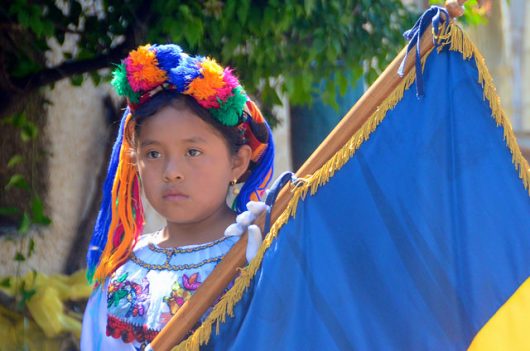 Since 1987, the Lord's Resistance Army (LRA) and its leader Joseph Kony have caused conflict throughout Central Africa. Differing from typical anti-government insurgencies, the LRA has targeted citizens rather than the military. Ending LRA violence has been a goal of the Ugandan government since the 1990s, but attempts were initially unsuccessful.
In 2010, the U.S. became actively involved in ending LRA violence after grassroots advocacy movements brought the issue to the attention of Congress. In October 2011, President Obama deployed 100 U.S. Army Special Forces members to serve as advisory personnel and to aid the African Union Task Force, comprised of Uganda, the Central African Republic, the Democratic Republic of Congo and South Sudan.
Congress has four objectives for ending LRA violence in Central Africa:
Protect of Central Africans from LRA attacks

There has been a 92 percent reduction in LRA-related killings since 2012, partly due to the establishment of communication networks across the Central African Republic and the Democratic Republic of Congo. These networks have allowed for the establishment of the LRA Crisis Tracker project, which provides timely updates on LRA attacks and abductions. The communication networks have also allowed for the establishment of an Early Warning Radio Network, which ensures that communities are warned if LRA troops are in a nearby area. This network has ensured that no large-scale massacres, such as the Christmas Massacre in 2008 that left over 600 dead, could occur in the last five years.

Apprehend Joseph Kony and his senior LRA commanders

Joseph Kony is believed to be hiding in Kafa Kingi in southern Darfur, and the Ugandan military has reported capturing or killing several senior LRA commanders between 2011 and 2014. In 2014, LRA commander Dominic Ongwen was arrested and placed on trial at the International Criminal Court. Court proceedings began last December.

Encourage defection and reintegration among LRA soldiers

Between 2010 and 2013, the number of LRA combatants dropped from approximately 400 to 250; in 2014, 80 percent of Ugandan male soldiers who left or defected from the LRA did so voluntarily. An innovative way in which the African Union Task force and the U.S. government have promoted defections is through the "Come Home" program. By collecting information on known remaining militants from their communities, the U.S. military has been able to record personal messages for soldiers, which they broadcast through loudspeakers from helicopters and personalized leaflet drops. These personalized messages, along with other messages telling soldiers they will be welcomed back, have had a tremendous impact. In the last six months alone, at least 44 soldiers have defected after receiving personalized messages asking them to return home.

Provide humanitarian aid to communities affected by LRA violence

USAID focuses on providing resources that assist in early recovery following attacks, including healthcare services and food security resources for displaced persons. They have formed 94 community protection committees in the Central African Republic and the Democratic Republic of the Congo, the two countries currently most affected by LRA violence. International NGOs have focused their efforts on community-based programs that reintegrate former soldiers into communities and aid with the effects of post-traumatic stress and experienced trauma.
The innovative strategies of the U.S. and the African Union Task Force have had a positive impact, weakening the grip of the movement in the region and improving the lives of those in Central Africa. While Joseph Kony is still at large, with the continued support of aid groups and the U.S. government, ending LRA violence in Central Africa and restoring safe communities is closer to being achieved.
– Nicole Toomey
Photo: Flickr
https://borgenproject.org/wp-content/uploads/logo.jpg
0
0
Borgen Project
https://borgenproject.org/wp-content/uploads/logo.jpg
Borgen Project
2017-04-12 01:30:54
2020-05-04 15:08:00
Ending LRA Violence in Central Africa