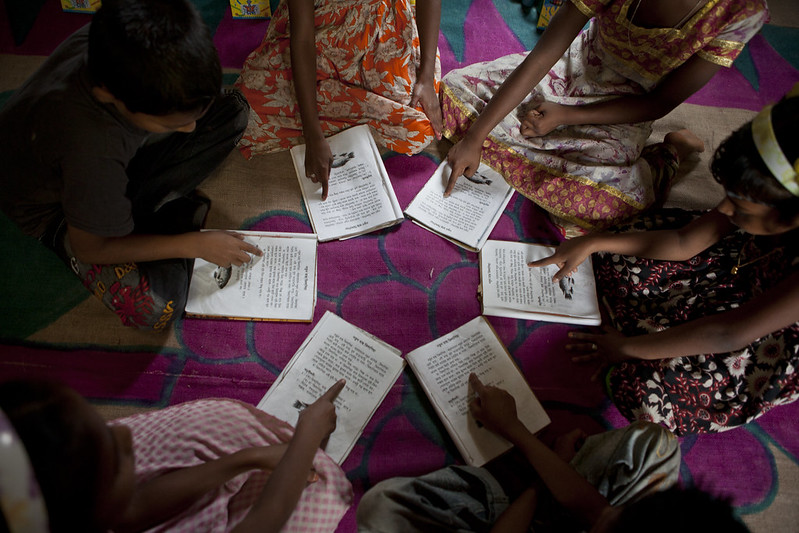 While developing countries often face pressing issues such as inadequate health care, a less obvious but equally threatening problem is low health literacy rates. In comparison to developed nations, health literacy rates in developing nations are significantly low. However, if society as a whole works to educate and empower individuals to make better choices regarding their health, low health literacy, also known as the "silent killer," will see a drastic reduction. Here is some information about low health literacy in developing countries.
Defining Health Literacy
The World Health Organization (WHO) defines health literacy as an individual's ability to adequately comprehend health information and to implement this knowledge into their everyday life in order to "maintain or improve quality of life." An individual with lower health literacy is more likely to make questionable health choices and is less likely to take preventative action against manageable diseases.
Limited health literacy also correlates with unhealthy lifestyle choices, increased hospitalization rates and higher mortality rates. These impacts make it clear to understand how inadequate health literacy serves as a "silent killer," especially within developing nations where these rates are prominently low.
The Situation in Developing Countries
Low health literacy rates link to inadequate education systems and health systems because these structures hold the responsibility of relaying health information to the general public. Thus, nations that lack these proper systems are more likely to have insufficient health education levels.
A survey of adult citizens in Isfahan, Iran, indicates that almost 80% of respondents did not have sufficient health literacy. Most of the respondents with inadequate health literacy were females with "low financial status" and limited education. This data suggests that an overwhelming number of individuals in developing nations lack satisfactory health education, particularly women. The reason for this is likely issues of gender equality — women lack access to education, essential services and employment opportunities. Furthermore, poverty disproportionately impacts women all over the world.
Taking Action
There are several ways to improve health literacy rates, and therefore, improve global health. It is crucial to educate the population on their health and to empower them to effectively manage their well-being. Several interventions have proven effective. In South Africa, providing individuals with informative yet easy-to-read pamphlets that include graphics is improving health education in the country. Meanwhile, in China, findings determined that "periodic training of health educators is essential for improving health knowledge" among the general public.
Media is yet another way to improve health education. In Uganda, "more than one in three used the internet to search for health information." In Iran, secondary school students cited television as their most helpful source of information on HIV/AIDS. In Israel, "a model of Media Health Literacy (MHL)" showed potential in improving health literacy among younger citizens.
Across Asia, the Asian Health Literacy Association (AHLA) works to understand and improve health literacy rates. This organization aims to raise awareness of this issue "among researchers, officials, healthcare organizations as well as experts in health and education, corporations and media" in order to formulate effective interventions to improve these rates in Asia. AHLA sees this as an essential  part of improving the quality of healthcare "and reducing health disparities between communities, groups and nations." Ultimately, the AHLA aims to improve global health, starting with Asia.
Moving Forward
Increasing health literacy rates in developing countries is an effective way to improve global health and eliminate inequalities. Through education programs, improved communication and dedicated organizations,  these rates can improve. By educating individuals on matters of health, people all over the world can live an improved quality of life.
– River Simpson
Photo: Flickr
https://borgenproject.org/wp-content/uploads/logo.jpg
0
0
Saiesha
https://borgenproject.org/wp-content/uploads/logo.jpg
Saiesha
2021-11-18 01:30:59
2021-11-16 08:41:36
Low Health Literacy in Developing Countries