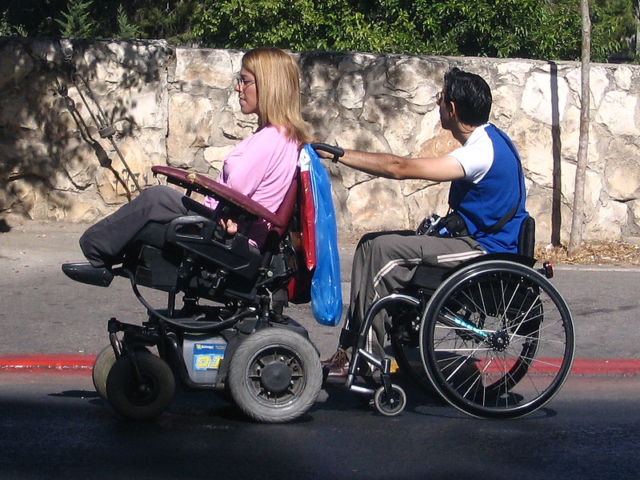 While the national rate of poverty in Israel sits at roughly 19%, the relative poverty rate of Israelis with disabilities is 24%. Disability and poverty in Israel are not dichotomous.
Cyclical Poverty and Disability
Poverty can cause disability because it frequently leads to polluted environments, unsafe working conditions and lack of access to medical care, proper nutrition, safe drinking water, hygiene supplies and education. Disability also causes poverty. According to the United Nations, discrimination causes many disabled people to experience "limited access to education and employment," causing disabled people to disproportionately live in poverty.
According to the United Nations, "For every child killed in warfare, three are wounded and acquire a permanent disability." These children have a 1.7 times greater risk than children without disabilities of becoming victims of violent crime. Furthermore, without proper education and employment opportunities, it is unlikely that disabled children living in poverty will escape it as they grow older.
How Israeli Innovations are Revolutionizing Accessibility
Accessibility is not only a human right, it is also the means by which disabled people achieve equal opportunity. Lack of accessibility often means inequitable treatment for people with disabilities and assistive technologies are a major component of accessibility. Today, several Israeli companies are at the forefront of assistive technology development. A few innovations that have come out of Israel in recent times are:
While all these innovations are changing the landscape of accessibility, the innovations are not cheap. Not only do those hoping to acquire innovative accessibility options have to worry about affordability, but these technologies' creators also have to worry about funding their production. Finding funding for a startup or development project is not an easy task.
Assistive Technological Solutions for the Disabled
Assistive Technological Solutions for the Disabled — "Ezer-Tech" is a collaborative program between the Innovation Authority and the National Insurance Institute that seeks to encourage research and development of assistive technologies. Through Israel's Innovation Authority, the program supplies grants to Israeli companies and nonprofits who are working to develop assistive technologies. A grant from the program can cover up to 75% of a project. The Innovation Authority also works to establish partnerships between startups and small businesses and international partners. Companies like Pfizer, AstraZeneca and Amazon Web Services to name a few, have benefitted from the funding that the Innovation Authority provides.
The Future
Through grant programs like Assistive Technological Solutions for the Disabled — "Ezer-Tech," Israeli developers, like those who created the Sesame Phone, ReWalk, EyeMusic, Lola and Playwork, can receive funding for research and development of assistive technologies. Providing assistive technologies to people with disabilities opens up many possibilities in the job market, which in turn, contributes to economic growth and lifts disabled individuals out of poverty.
Access to funding for developing assistive technologies would allow the brutal cycle of disability and poverty in Israel to cease and create ways to prioritize accessibility for citizens with disabilities. Through assistive technologies, many disabled people could achieve full integration into both society and the labor market, allowing a reduction in the correlation between disability and poverty in Israel.
– Michelle Schwab
Photo: Flickr
https://borgenproject.org/wp-content/uploads/logo.jpg
0
0
Kim Thelwell
https://borgenproject.org/wp-content/uploads/logo.jpg
Kim Thelwell
2021-08-05 07:38:42
2021-08-18 07:12:23
Accessibility, Disability and Poverty in Israel