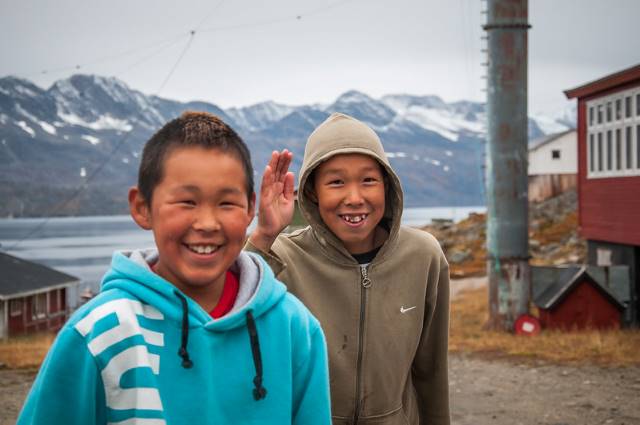 Between 1970 and 1980, the suicide rate in Greenland was seven times higher than that of the United States. The high incidences of suicide in Greenland stemmed from the devaluing of local Inuit culture which occurred when Denmark pushed to modernize the island. Due to a lack of adequate resources, improvements have been slow. However, as mental health has become destigmatized, various NGOs and government programs have appeared over the last decade with promising solutions to address suicide in Greenland.
Suicide in Greenland Today
In 2016, the global average annual suicide rate was 16 persons per 100,000. In Greenland, the annual suicide rate was 82 persons per 100,000.
Suicide is not evenly distributed across Greenland's population. Teenagers and young adults are at the highest risk of suicide. According to the Nordic Centre of Welfare and Social Issues, the prevalence of suicide in Greenland is three times higher among 20 to 24-year-olds than 25 to 65-year-olds.  Additionally, 23% of teenagers and young adults reported that they have self-harmed.
Recognizing Risk Factors
Due to the rapid modernization of the 1970s and 1980s, many people emigrated to the cities and larger settlements for economic and educational mobility. However, once there, they needed to assimilate to appear more Danish. The loss of identity that followed saw communities turn to alcohol, which in turn led to child abuse and neglect — two major risk factors for suicide. This erosion of family structure made it hard for individuals to cope with emotional and psychological hardships.
Combating Suicide in Greenland
Over the last couple of decades, the government and several NGOs created programs to combat this endemic.
SAAFIK – Established in 2011, this nation-wide counseling center extends medical, psychological, social and legal support to child victims of sexual abuse.
Break the Silence, End the Violence – In 2014, The Ministry of Family, Gender Equality and Social Affairs launched a three-year campaign to raise awareness about domestic violence. To this end, the Ministry established a web page about violence and information campaigns.
SAPIIK – This peer mentoring program is focused on reducing the number of children who drop out of school. Through social activities and outings, SAPIIK focuses on improving a child's intrapersonal and interpersonal skills.
School Fairy System – This program places a social worker, known as a School Fairy, in schools to help students who need social support. The School Fairy engages students through conversation and activities. The School Fairy also reports concerns and observations to the school when he or she deems that special interventions are required.
TIMI ASIMI –  Founded in 2011, this is an outdoor-based intervention program geared toward at-risk teens and young adults, ages 13 to 21. Throughout the course of three months, participants engage in educational courses, community service, academic counseling and physical activities.
Project CREATes – Over the course of two years, this project utilized storytelling as an effective way of eliciting personal experiences related to both suicide and resilience. These workshops were safe spaces for the arctic's youth to come together and share their experiences with suicide and mental health. Facilitators worked with youth to help them to write, audio record, photograph or film their own stories as a way of healing. Though Project CREATeS ended in 2019, it was just one part of a series of programs created by the Arctic Council to combat suicide in the arctic. It was succeeded by Local2Global, another suicide prevention program focused on fostering community and creating digital projects for storytelling.
Greenland has come a long way since the 1980s. People are now able to talk about suicide and get help for mental issues. With more initiatives and resources, suicide in Greenland can decrease to match the global average or even undercut it.
– Riley Behlke
Photo: Flickr
https://borgenproject.org/wp-content/uploads/logo.jpg
0
0
Yuki
https://borgenproject.org/wp-content/uploads/logo.jpg
Yuki
2021-02-22 07:42:07
2021-02-22 07:42:07
The Prevalence of Suicide in Greenland