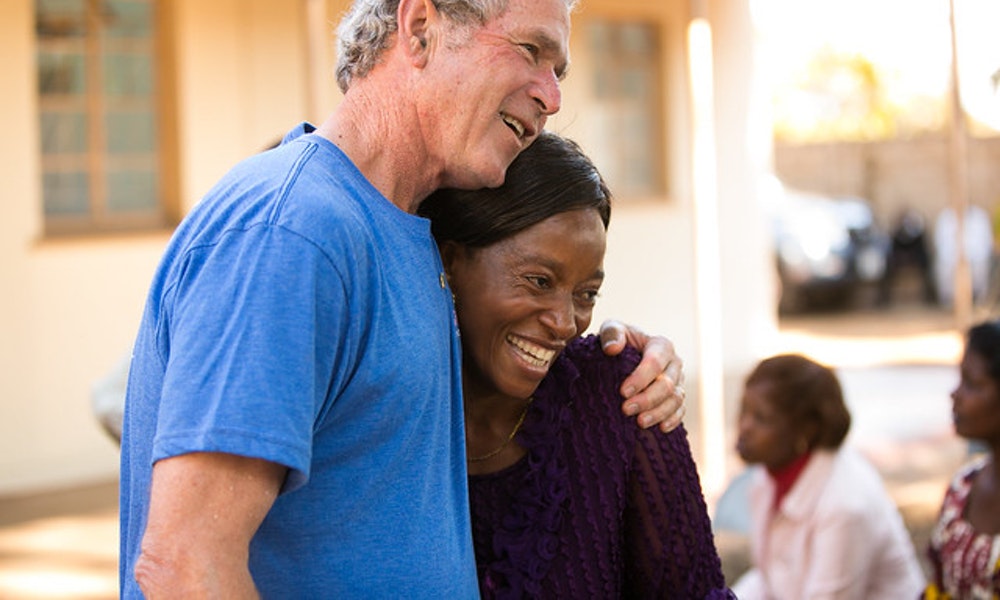 The U.S. President's Emergency Plan for AIDS Relief, started by President George W. Bush in 2003, has tried to tackle the global HIV/AIDS epidemic. The program has been tremendously successful, providing treatment for two million people and care for 10 million, including four million orphans and vulnerable children. Below are three major lessons the world of development and poverty alleviation can learn from the successes of PEPFAR.
1. Country Ownership
One of the unique components of PEPFAR is the role host countries play in the design and implementation of interventions. Ninety percent of the partner organizations that work with PEPFAR in the field are local. There is not a blanket approach, meaning that governments have to take ownership for the programs that are executed in their countries. Each country has a different approach that fits the needs of the HIV/AIDS epidemic within its borders, making the interventions more successful.
2. Focus on Results and Accountability
Even with criticism that development goals cannot be boiled down to pure numbers, PEPFAR's intense focus on results has proved to be successful, especially when trying to build monitoring and evaluation capabilities country-to-country. A focus on results helped keep countries accountable to the goals of PEPFAR. With better monitoring and evaluation capabilities, governments can be kept more accountable and transparent when working on development projects.
3. Engagement of All Sectors
PEPFAR was one of the first projects to try to engage all sectors of the economy, not just national governments. The project included civil society, non-governmental organizations, faith-based and community-based organizations and the private sector in the implementation of specific interventions. This inclusion helps to address underlying and periphery issues that prevent or hinder interventions, like government stability, personal freedoms and development standards.
– Caitlin Huber
Sources: PEPFAR, Avert, Smith
Photo: Huffington Post
https://borgenproject.org/wp-content/uploads/logo.jpg
0
0
Borgen Project
https://borgenproject.org/wp-content/uploads/logo.jpg
Borgen Project
2015-01-11 04:00:27
2020-07-17 11:29:30
Lessons Learned from the Successes of PEPFAR