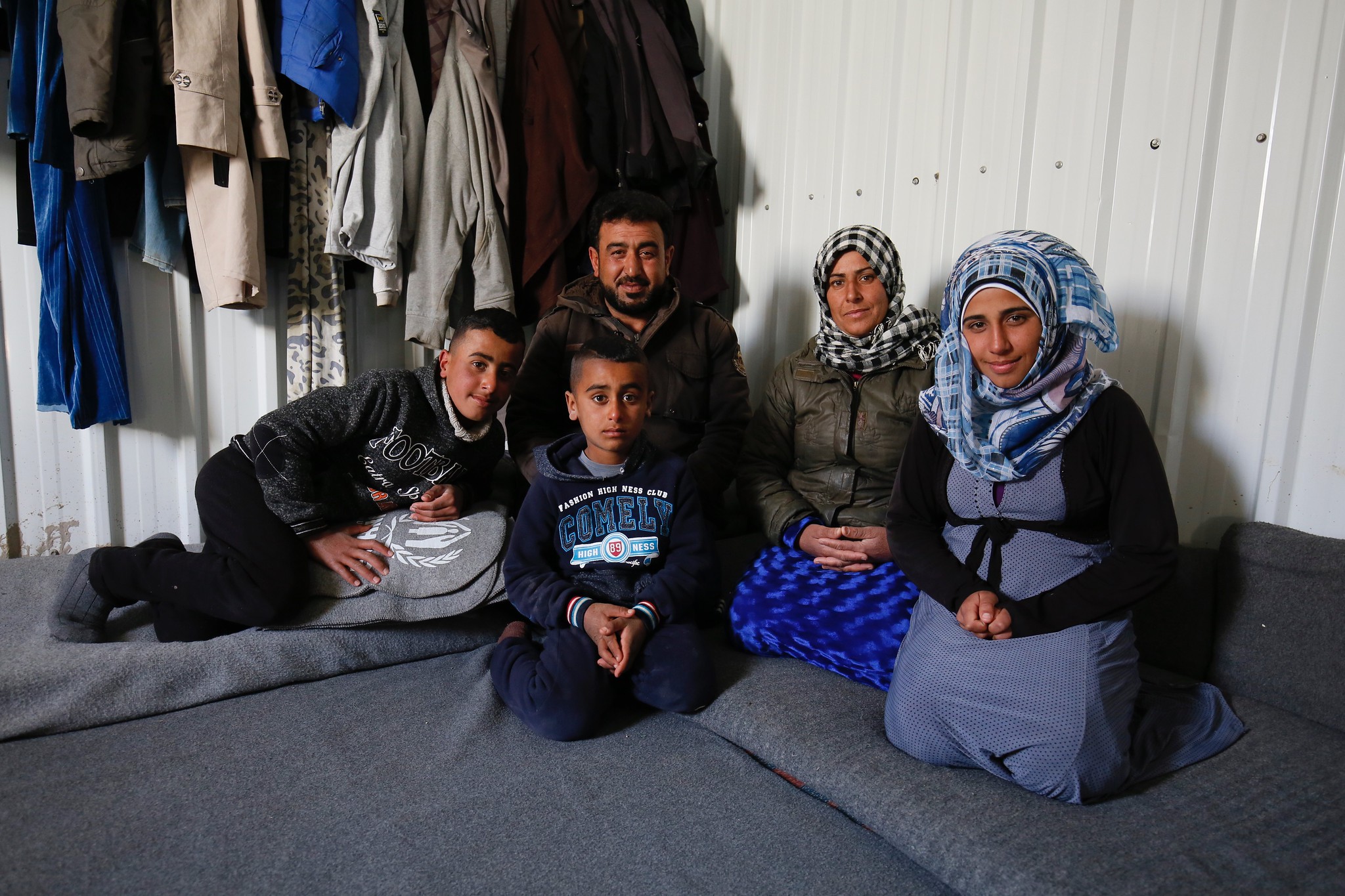 What began as a peaceful political uprising in 2011 has become one of the most devastating on-going civil wars of the 21st century. The war has contributed to the biggest refugee crisis since World War II, leaving Syrian refugees in Germany hopeful for improved living conditions. The Syrian Civil War has not only devastated the country and its people but also neighboring nations, creating a regional disruption.
Syria's fall is a global failure, and the consequences the war has brought with it have been difficult for other countries to manage. The Syrian Civil War forced countries to establish new policies to address the influx of Syrian refugees. Syrians have been escaping the bombings and repression since the outbreak of the war in 2011. However, in 2015, Europe was under more pressure when over one million refugees arrived through dangerous sea travel. Some Member States have closed their borders, and others have implemented new welcoming policies.
Current Living Conditions
Angela Merkel's Germany welcomed thousands of Syrian refugees with its open door policy. German crowds awaited the arrival of Syrian refugees in Munich from Austria in 2015. However, today this enthusiasm contends with the rise of populism and right wing parties, affecting the living conditions of Syrian refugees in Germany. Amidst refugee settlement, anti-immigration views have become more and more popular among Germans. This forces the government to desperately establish effective integration policies to reduce tensions.
The living conditions of Syrian refugees in Germany are very difficult. They are hospitalized as needed after arriving from extremely life-threatening conditions. Later, the refugees receive camp assignments. Due to the large number of refugee arrivals, Germany had to build emergency camps. These camps lack quality infrastructure and necessary equipment. Some refugees are assigned to shelters such as Tempelhof, where they sleep in a small bed among hundreds of others in one hall.
Due to integration laws that assign family members to different cities, some refugees must endure family separation. Moreover, Germany suspended the family reunification policy between 2016 and 2018 for refugees awaiting their status approval. According to the German government, Germany embassies received 44,736 family reunification applications in 2018, but only granted 1,500 applications.
Paperwork Holds Up the Process
Unfortunately, the living conditions of Syrian refugees in Germany become even more difficult once paper work begins. It could take up to eighteen months to be recognized as an asylum seeker. In most cities, refugees cannot join integration programs if they are not asylum seekers. According to the German law, asylum is a given right to anyone fleeing political persecution. However, the process of being granted refugee status based on the Asylum Act and the Residence Act can be lengthy.
These acts entitle refugees to integration programs, language classes and employment. This is not the reality for refugees who wait years of the approval of their status. Systematic hurdles can stop refugees from learning German, continuing their education or pursuing a job. Therefore, many refugees lose hope and enter black market jobs or seek distressing pathways.
A Brighter Future
Nonetheless, German policies, under the guidance of Merkel, continue to strive for effective integration. Overall refugee unemployment dropped sharply from 50.5 percent to 40.5 percent in mid-2018, based on the Institute for Employment Research. The study also concludes half of the refugee population will be employed by 2020. This is an optimistic advance considering the language barrier in addition to the fact that 80 percent of refugees who arrived in 2015 did not acquire a university degree. This is achievable because the settlement of refugees is improving along with the overall living conditions of Syrian refugees in Germany.
Eventually, refugees will be able to leave crowded shelters and move into apartments with their families. By improving  integration efforts and paperwork processes, Syrian refugees in Germany can gain asylum status and attain their legal rights.
— Njoud Mashouka
Photo: Flickr
https://borgenproject.org/wp-content/uploads/logo.jpg
0
0
Kim Thelwell
https://borgenproject.org/wp-content/uploads/logo.jpg
Kim Thelwell
2019-07-19 01:30:38
2019-10-22 14:06:44
Living Conditions of Syrian Refugees in Germany