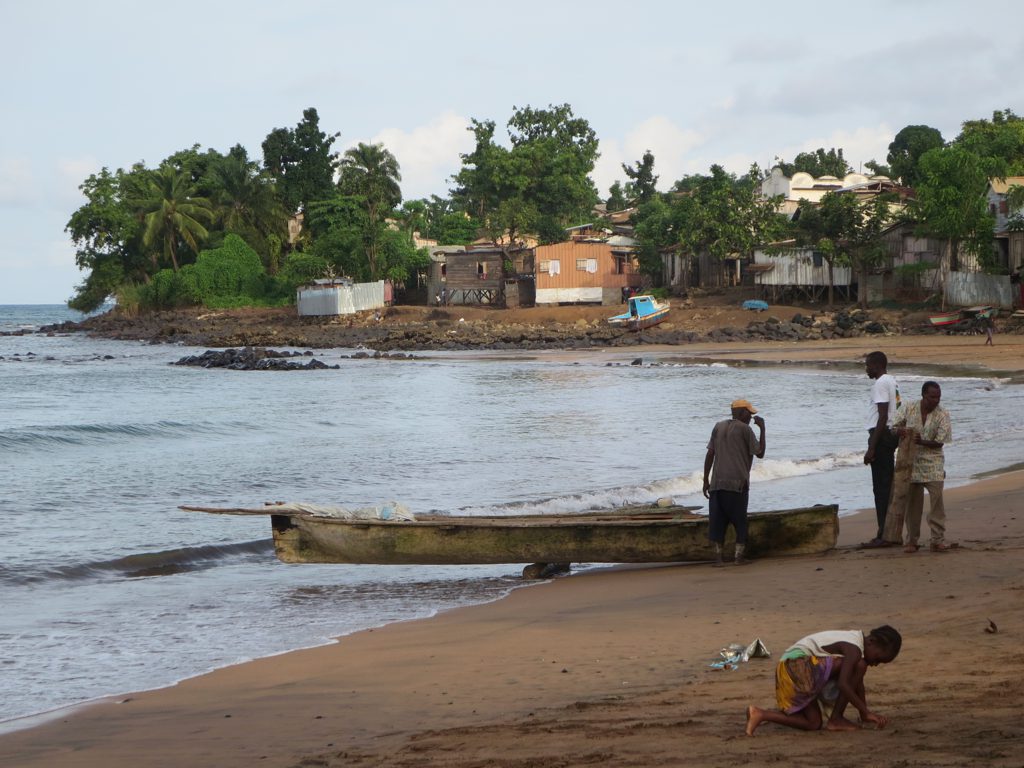 Sao Tome and Principe (STP) is a small island nation just north of the Equator. This formal Portuguese colony achieved its independence in 1975. As a Portuguese colony, from 1470 to 1975, people knew Sao Tome and Principe for its sugar production and trade. The slave labor utilized in the island's sugar industry persisted into the 20th century. The country's economy is largely dependent on agricultural exports, but the Sao Tome and Principe government is making efforts to diversify its economy. Here are the top 10 facts about living conditions in Sao Tome and Principe.
Top 10 Facts About Living Conditions in Sao Tome and Principe
Life expectancy in Sao Tome and Principe is 70.2 years old. While this is lower than life expectancy in developed countries such as the U.S. or the U.K., STP's life expectancy is higher than its neighbors. Compared to other developing nations in Africa such as Gabon, Angola, Nigeria, Cameroon and Equatorial Guinea, STP has a higher life expectancy.
As of 2018, the literacy rate in STP was 92.8 percent. Primary level education, which lasts for six years, is compulsory and free of charge. This, combined with a high primary school enrollment of 97 percent, resulted in a high literacy rate. However, the quality of education and teachers raises some concerns. To remedy this, in cooperation with the Global Partnerships for Education (GPE) and the World Bank, the STP government is striving to improve the quality of education facilities and training of teachers.
About 97.1 percent of the STP population has access to an improved water source. While STP has access to more than 50 natural water sources, these sources are unevenly distributed within the island. With the support of the U.N. Environment and the Global Environment Facility, STP enacted its first water law in January 2018. The new law guides the use and control of water with the aim of long-term water sustainability and access to water for all populace in STP.
Sixty-eight percent of the population in STP has access to electricity. While 87 percent of the urban area has access to electricity, only 22 percent of the rural areas in the STP have access to electricity. This lack of access to electricity for the rural populace negatively affects the living conditions in Sao Tome and Principe. To remedy this, the STP government is cooperating with the United Nations Development Programme (UNDP) in creating hydro-powered power plants which will utilize STP's multiple rivers to generate power.
Approximately 66.2 percent of the STP population lives below the poverty line. STP's economic dependence on cacao export resulted in the country's over-dependence on its agricultural sector. The majority of STP's population depends on agriculture for their income. The recent fall in cacao prices severely affected the STP's economy. To remedy this, the STP government is investing in the country's tourism industry. STP is also co-developing the recently discovered oil in the Gulf of Guinea with Nigeria.
STP relies on foreign imports to support itself. Living conditions in Sao Tome and Principe depend heavily upon foreign imports. The majority of food, fuels, manufactured goods and consumer goods enter STP as imports. This leaves STP's economy and access to goods vulnerable to the fluctuating international prices of goods. For example, of the estimated GDP of $686 million in 2017, $127.7 million went into foreign good imports.
STP also relies heavily on foreign aid. UNICEF's 2018 report showed concern that the GDP of the STP is still heavily dependent upon foreign aid. According to the report, only 14.9 percent of STP's GDP came from domestic resources. In 2019, 90 percent of STP's country budget received funding from foreign aid.
Infant mortality in STP is in sharp decline since 1992. Compared to the 69.5 per 1,000 infant mortality rate in 1992, infant mortality in STP declined to 24.4 per 1,000 as of 2018. In UNICEF's 2018 annual report, UNICEF noted the continuous progress that the STP government is making in improving access to basic services, education, maternal health and treating HIV/AIDS and malaria.
STP will graduate from the U.N.'s list of least developed countries. According to the World Economic Outlook report, STP and Angola will leave the U.N.'s group of least developed countries. Angola will graduate from the list in 2021 and STP will graduate in 2024. This reflects the continuously improving living conditions in Sao Tome and Principe and Angola.
As of 2017, the unemployment rate in STP is 12.2 percent. This unemployment rate was a 0.4 percent drop from 2016. However, some experts wonder if this truly represents the living conditions in Sao Tome and Principe. Since many workers in STP work as farmers, experts are calling for improvements in STP's manufacturing and tourism sectors.
Living conditions in Sao Tome and Principe are steadily improving. There are still many mountains that the STP government must climb in order to lead its country into a more prosperous future. While the STP economy's dependence on agriculture and foreign aid is concerning, the high literacy rate in STP reflects the potential for growth. STP's planned graduation from the U.N.'s list of least developed countries certainly seems to reflect this optimism. With this progress, a better future is surely coming for the people of STP.
– YongJin Yi
Photo: Flickr
https://borgenproject.org/wp-content/uploads/logo.jpg
0
0
Lynsey Alexander
https://borgenproject.org/wp-content/uploads/logo.jpg
Lynsey Alexander
2020-03-17 07:00:43
2020-03-17 15:44:54
Living Conditions in Sao Tome and Principe