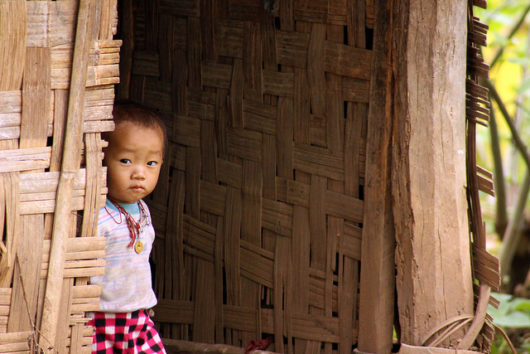 Myanmar is a nation of deep ethnic divide. In speeches, prominent military, civilian and religious leaders refer to it was "The Western Gate" — depicting Burmese society as a rhetorical last-line-of-defense, holding back "hordes" of Muslims from "invading" Buddhist Myanmar and Thailand. This "at war" mentality has fermented for generations, culminating in a climate of prejudice where any action is justified.
Background of the Current Crisis
The current crisis began when violence escalated in late 2016. Burmese security forces used hostilities against the ARSA — a Rohingya ethnic militia — as a pretext for military action in a counterinsurgency campaign.
Atrocities followed.
Over 350 villages were burned to the ground between August and November 2017 alone. And, since 2017, 688,000 Rohingya fled into Bangladesh, taking refuge in Bangladesh with the hundreds of thousands who had already fled in the years prior.
Kutupalong Bulukhail — known as the "mega camp" — is the largest of the refugee camps built in the hills of Cox's Bazar, one of Bangladesh's poorest districts. It serves as the home to 600,000 people. Swaths of forest needed to be cleared in order to make room for the bamboo and tarp shelters of refugees. While the camp is a source of safety, it was hastily constructed during the crisis and lacks modern infrastructure which means that facilities are far from perfect.
Containing the Spread of Disease
With masses of people living in close quarters without modern infrastructure, infection can easily spread. Focusing on preventing infectious diseases, is often more effective than treatment.
One high priority disease is Diphtheria, a potentially lethal bacterial infection that affects the airways and the heart. Children are in particular danger of contracting the disease. Since Oct. 2017 the WHO has vaccinated 898,000 children, living in and near the refugee camps as part of a targeted prevention program. By inoculating those with the weakest immune systems viruses it can be kept from spreading to adults.
To keep ahead of future problems, 153 independent health facilities serving the refugees have banded together in an electronic Early Warning and Response System created by the WHO. Everyday medical professionals verify and investigate alerts, helping to deliver fast treatment.
Addressing Hunger
Hunger is another concern. Living as stateless, often internally displaced, people many Rohingya have already endured a life of poverty. Their situation is worsened when they are forced to leave everything they cannot carry as they flee to Bangladesh.
Years of poverty and forced migration result in malnutrition. Children are especially vulnerable: 38 percent have stunted growth and 12 percent are severely malnourished.
Once they arrive, organizations like Action Against Hunger (AAH) work to feed refugees. Assisted by Rohingya volunteers, AAH operates community kitchens in the camps which serve 11,000 meals every day. Throughout 2017 the kitchens and other programs have helped 422,963 people.
Providing Access to Safe Water
Water has proven to be a more challenging problem than food or medicine. Providing drinking water and ensuring that it is drinkable is no small feat. AAH, UNICEF and Doctors Without Borders have all made efforts to improve water conditions by digging wells and constructing long-term latrines. AAH alone installed more than 230 drinking water access points in 2017.
Now as monsoon season is here, living conditions in Kutupalong Bulukhail are worse than ever. The heavy rains frequently destabilize the newly deforested terrain of the camp and the threat landslide become apparent. Fortunately, those in the most dangerous zones have been relocated to safer areas by the UNHCR.
The seasonal hardships make Myanmar's offer of "safe and dignified" repatriation more enticing. However, the U.N. and dozens of aid organizations warn that it is likely a false promise. Refugees that return home would only put them in further danger. Kutupalong Balukhail will likely be their home for some time to come.
One refugee recalls a conversation with her brother:
"I have a brother back in Myanmar. They are still afraid to sleep at night… After coming here, through the blessings of Allah and the Bangladesh government, we can sleep at night."
– John Glade
Photo: Flickr
https://borgenproject.org/wp-content/uploads/logo.jpg
0
0
Kim Thelwell
https://borgenproject.org/wp-content/uploads/logo.jpg
Kim Thelwell
2018-12-18 01:30:43
2019-05-16 14:59:40
A Look at Living Conditions in Kutupalong Bulukhail