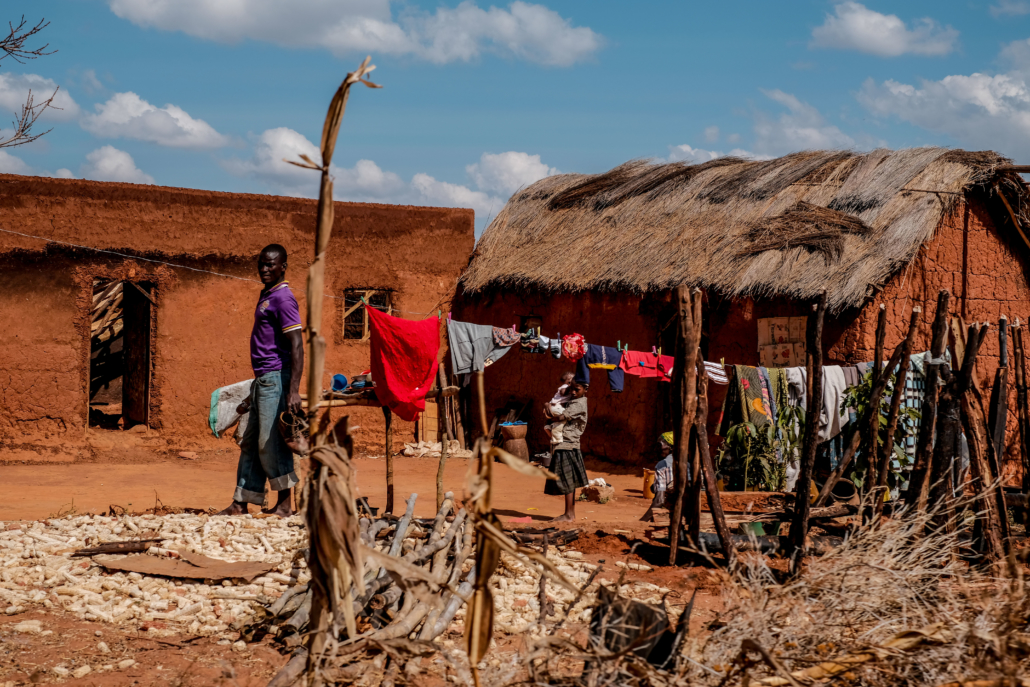 Although the percentage of African citizens living in extreme poverty has decreased over the last 30 years,  poor living conditions and growing populations help to perpetuate a continuous cycle of poverty. 90% of people in Africa live in informal housing, and often lack basic needs such as sanitation, clean water and food security. Poor living conditions affect entire communities, as crowded living spaces, dirty water, lack of hygiene and food insecurity contribute to disease transmission. As living conditions improve, more people are able to stay healthy and participate in education and the economy, thus reducing inequality. Here are 3 organizations working to improve living conditions in Africa.
Habitat for Humanity
Habitat for Humanity improves living conditions for people across 10 African countries by building and renovating homes. The organization also improves access to sanitation and promotes hygienic practices. In Uganda, where rapid population growth will require 3 million more homes by 2022, Habitat for Humanity is providing housing for those in rural areas. These homes include a ventilated pit latrine, shower stall and water tank. Simultaneously, the organization educates families about HIV/AIDS, malaria, reproductive health, proper hygiene and sanitation. Habitat for Humanity also promotes economic security by encouraging youth to learn vocational skills that are desired by local markets. The organization served more than 60,000 Ugandans in 2019.
In Ethiopia, where 70% of homes are in need of replacement, Habitat for Humanity improves sanitation by renovating houses and building water facilities and shared toilets. Families are trained in adequate hygiene practices, resulting in community-wide improvement and an overall decrease in health risks. The organization served almost 20,000 Ethiopians in 2019. Habitat for Humanity's multifaceted approach to improving living conditions in countries across Africa serves thousands in need.
Okodwela
Okodwela constructs housing and increases employment rates in rural Zambia through the Okodwela Home Project. The organization assesses individual families and hires locals to build homes using regional materials. Additionally, to encourage sanitation, Okodwela ensures that each house has a toilet, bedding and filtered water bottles. Every home has two rooms, giving families the option to rent out a room as an additional source of income.
Since its founding in 2018, Okodwela has provided housing for 32 people and employed 26 construction workers. An Okodwela-built home for a family of four in Meloni Village provided income that was sorely lacking after their young daughter was diagnosed with a health condition. For a family of five in Mulala Village, Okodwela's new home provided shelter, as their previous residence had nearly collapsed. By evaluating families and providing solutions for their specific needs, Okodwela drastically improves living conditions for the rural communities.
Action Against Hunger
Action Against Hunger improves living conditions in more than 20 African countries by enhancing access to clean water and sanitation services and promoting food security. In Somalia, the organization built 29 shared water sources and 324 emergency latrines to improve hygiene and sanitation. Food shortages and droughts coupled with extreme poverty make food security a challenge in Somalia. In response, Action Against Hunger worked to reach over 97,000 people in the area with food security programs.
The organization also directly provides money to families to purchase food and implements improved health systems for herd animals. Additionally, its work includes enhancing agricultural practices and educating communities about acquiring savings. By improving sanitation and food security across Africa, Action Against Hunger reduces malnutrition rates and the spread of disease. As a result, the living conditions of hundreds of thousands of people have improved.
Next Steps
In light of Africa's rapid population growth, significant interventions are necessary to improve living conditions in both urban and rural areas. Habitat for Humanity, Okodwela and Action Against Hunger positively impact an array of people across the continent. However, governments in African countries need to focus on mitigating the effects that urbanization and population growth have on living conditions. Inequalities that contribute to and are perpetuated by poor living conditions should be placed at the forefront of governmental concern. These organizations are paving the way for much-needed change in the living conditions in Africa.
– Melina Stavropoulos
Photo: Flickr
https://borgenproject.org/wp-content/uploads/logo.jpg
0
0
Kim Thelwell
https://borgenproject.org/wp-content/uploads/logo.jpg
Kim Thelwell
2020-09-03 11:23:53
2020-09-03 11:23:52
3 Organizations Improving Living Conditions in Africa