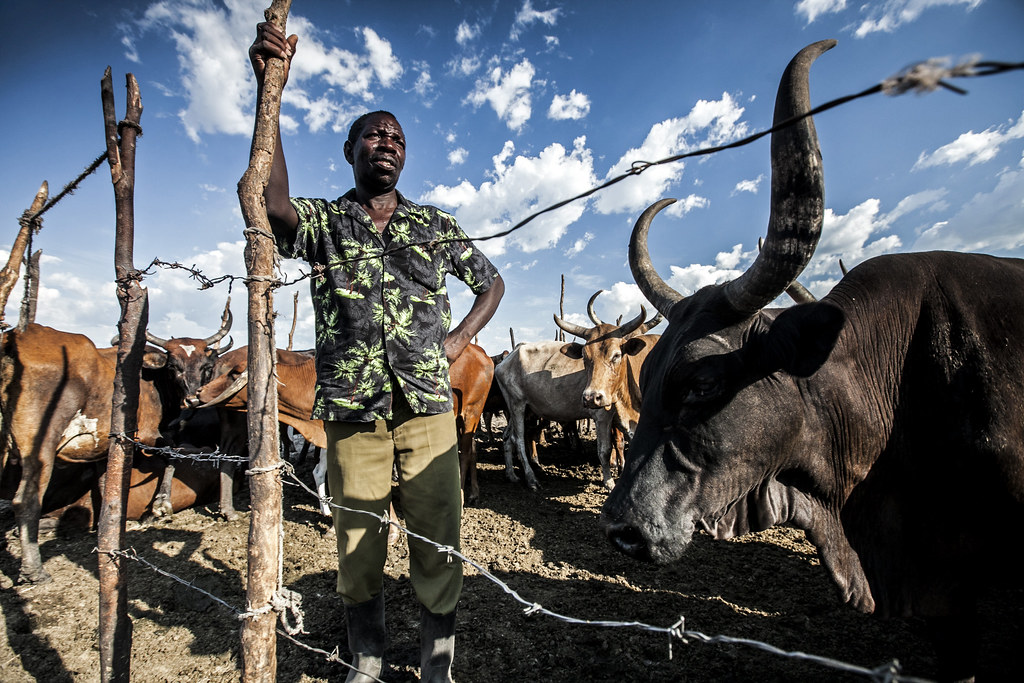 The most vital aspect of creating a sustainable environment for the future of African people is supporting and maintaining one of its most powerful industries: agriculture. The agriculture industry comprises fisheries, wildlife, livestock and farm production, accounting for 35 percent of the continent's entire GDP. Livestock alone makes up 30 percent of the agricultural GDP, making it a crucial component of Africa's economy.
Ensuring good livestock health in Africa is not easy. Herds often face extreme weather conditions, zoonotic diseases and malnourishment making it difficult to maintain successful farms. Some of these diseases, such as the African swine fever, Brucellosis, Fowl Pox and Rift Valley fever can wipe out entire herds and livestock if left untreated. Many of these zoonotic diseases can be linked to human epidemics as well, contributing to millions of human deaths. A decrease in livestock production due to disease, weather and malnourishment means food shortages and increasing poverty and disease across Africa.
5 Ways Veterinary Care Improves Livestock Health in Africa
With the African economy relying so heavily on livestock and agricultural production, the need for access to veterinary care has become a top priority. The number of trained veterinarians increased in African countries over the past few years for several reasons. The United States Agency for International Development (USAID), the Food and Agriculture Organization (FAO) and a number of nonprofits and government organizations are working together to provide African countries with veterinary assistance. Together, they hope to improve livestock health for a sustainable agriculture industry. Here are just a few initiatives to promote veterinary services:
Healthier Animals Can Reduce Poverty
Without the help of nonprofit and government programs, these initiatives to provide veterinary assistance to improve livestock health in Africa would have little to no success. Vet training gives local farmers the opportunity to utilize their own experience and technical training to give livestock the best care possible. Healthier animals mean more food, production revenue and booming agricultural industry for the entire continent, reducing the number of people living in poverty.
– Becca Cetta
Photo: Creative Commons
https://borgenproject.org/wp-content/uploads/logo.jpg
0
0
Kim Thelwell
https://borgenproject.org/wp-content/uploads/logo.jpg
Kim Thelwell
2019-05-29 13:00:04
2019-05-29 13:00:04
5 Ways Veterinary Care Improves Livestock Health in Africa