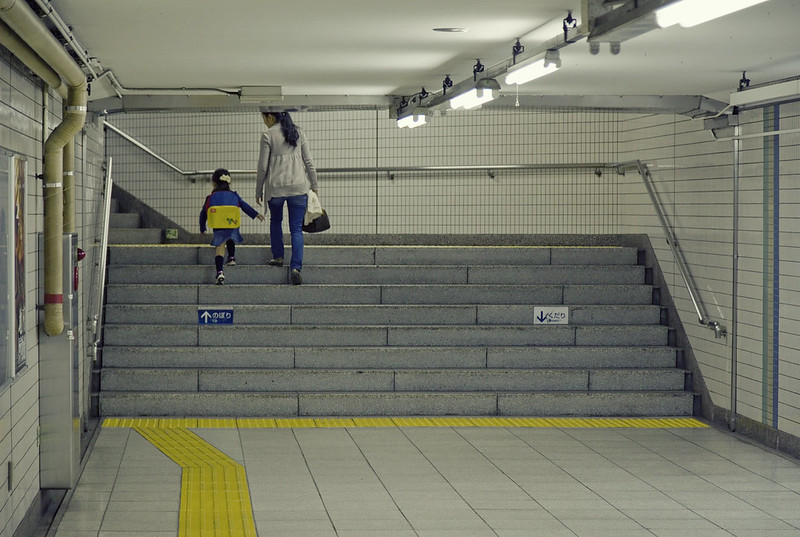 In Japan, 56% of families headed by single mothers are living below the poverty line. This is the highest of all the OECD nations, with the U.S. coming in a faraway second at 33.5%. Single mothers in Japan struggle enormously, despite living in one of the wealthiest countries in the world. This is the result of a toxic confluence of social expectations, corporate stigma and government negligence.
The Cause of Poverty Among Single Mothers in Japan
The original cause of this high level of poverty has roots in expectations about family environments. The social structure in Japan is very specific and well-established. There is an assumption, especially from the government, that every household consists of two people raising their children. In addition, it is widely expected and common for women to give up their careers and stay home to raise children. About 70% of Japanese women do just that. 
However, as the divorce rate rises in Japan, this expectation is becoming a direct driver of poverty. There is no existence of the legal concept of joint custody in Japan and women are most commonly fully responsible for their children post-divorce. Less than half of the women receive any alimony or child support payments at all.
As a growing proportion of Japanese women become the sole provider for their families, they are taking on more economic responsibility. However, their economic rights and opportunity have not increased in tandem. This is what leads directly to poverty for single mothers in Japan. Women usually are only able to secure low-paying and part-time work, if they can get a job at all. Only 43% of Japanese mothers that want to return to the workforce are able to. Even if the mothers manage to snag a job, women earn 30% less than men for the same work in Japan. 
Government Response to Divorce-Related Public Benefits
The government's response to the issue worsened this phenomenon. As divorce rates rose and more single women applied for public benefits, the government implemented reforms to cut back on these social safety nets. In 2003, the government reduced allowances and tacked income and time limits to benefits. Even when available to mothers, twin stigmas about being poor and being divorced disincentivize struggling mothers from even accepting public benefits. Activists maintain that this stigma has led to only 200,000 of the 3.5 million eligible children receiving the financial assistance they are entitled to.  
Left with extremely limited employment options and meager government support, single mothers in Japan and their children are vulnerable to falling below the poverty line. 
Little Ones
Luckily, a nonprofit operating in the Tokyo area known as Little Ones is directly assisting single mothers and children in the everyday struggles they face. Little Ones focuses on supporting impoverished children by providing employment, housing and networking services to single parents in the country. Kunihisa Koyama, a social activist in Japan, founded the organization in 2008. The organization has since been able to house upwards of 300 single mothers. 
Little Ones has identified isolation as a key factor in mothers' poverty and the organization hosts regular gatherings and barbecues to allow single mothers to connect and create a supportive community amongst themselves. Further, the organization supports employment by helping single mothers secure and prepare for interviews, even assisting with such small details as makeup techniques. To support mothers in housing, Little Ones assists with the housing search, ensuring that mothers can be in a place that meets their needs.
Looking Ahead
Finally, on top of all this meaningful work to reduce poverty among single mothers in Japan, Little Ones also works to raise awareness about this little-known issue. As there is not much coverage of the hardships that single mothers in Japan face, this organization is doing important work by getting the word out. It is inspiring to know that someone is working to support these mothers who face so many social and economic roadblocks. With continued work and progress on this issue, poverty in Japan will be sure to decline.
– Grace Ramsey
Photo: Flickr
https://borgenproject.org/wp-content/uploads/logo.jpg
0
0
Jennifer Philipp
https://borgenproject.org/wp-content/uploads/logo.jpg
Jennifer Philipp
2022-10-07 07:30:21
2022-10-06 13:46:26
Why Most Families with Single Mothers in Japan are Living in Poverty