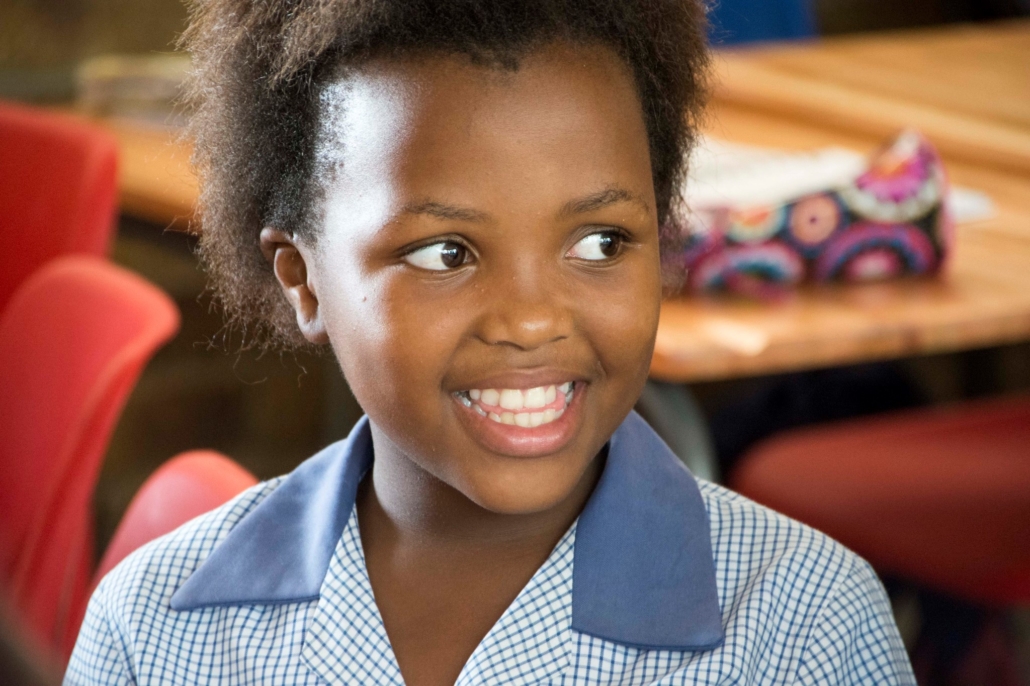 The importance of participation in sports for South African girls is pivotal to the long-term success of not only the individual lives of young women but for the country as a whole. South Africa produces talented Olympic athletes, such as Caster Semenya and Wayde van Niekerk, and has a love of soccer, rugby and cricket in addition to track and field, cycling and many others. Irrespective of this continued investment of time, energy and money into national sports, women continue to be underrepresented and receive the least amount of support as athletes. For example, at professional levels, the nation's three most popular sports – soccer, rugby and cricket – have yet to establish high-profile professional leagues for women.
According to the most recent study conducted by the South African Sports Confederation and Olympic Committee, of the Olympic athletes receiving support, only nine out of 30 are women. Out of the 20 coaches who are working with these Olympic athletes, only three are women.
South Africa was one of the first countries to adopt The Brighton Declaration on Women and Sport, a set of laws passed to increase women's participation in sports. In addition, the country passed the National Sport and Recreation Amendment Act to remedy inequalities in sport and recreation in South Africa by requiring federations to make necessities available for women and disabled people to participate at the top levels of sports. Despite these efforts, sports and gender equality in South Africa has not yet been achieved.
Why It Matters
For young women, equal representation of female athletes is important because it can positively influence their desire to compete in sports and seek the benefits which they provide. People can only believe what they see, so more work needs to be done surrounding media coverage and daily exemplification. Sports not only promote physical health and wellness, but they also teach discipline, dedication, determination and teamwork. These learned skills are important for application in life beyond sports and help create future female leaders.
Participation in sports provides students with the opportunity to socialize with their peers, promotes students' health, improves physical fitness, increases academic performance and provides a sense of relaxation. In spite of these benefits, participation in sports for South African girls peaks between the ages of 10 to 13 years but then declines until the age of 18.
A study done in the rural province of Limpopo, South Africa found that 101 female students from 17 to 24 years old did not participate in sports because of five common barriers. These included: "I don't like the dress code," "lack of energy," "lack of family support," "family commitments" and "not in my culture." Dress code remains a major barrier to participation in sports among girls in rural areas. In particular, Xhosa and Tsonga women will not wear sports attire like pants or shorts because they do not consider it culturally unacceptable.
Several factors influence the level of participation. One can break these factors down into structural, intrapersonal and interpersonal constraints. Structural factors refer to a lack of facilities, time constraints or financial resources. Intrapersonal constraints refer to the psychological states of individuals. Interpersonal constraints include a lack of partners or friends.
A Lack of energy was also a barrier which could be caused by the reduction of physical activity participation in physical education in schools, but exercise can actually increase energy levels. Lack of family support revealed that females without encouragement or support from their families to participate in school sports are less likely to participate in them moving forward.
U.N. Women and the Promotion of Female Empowerment
Systematically ingrained cultural beliefs, like dress code, are some of the reasons for a lack of female participation in sports. If these beliefs can be dismantled on a small, everyday level there is an ability to create more widespread acceptance across South Africa.
That is where organizations such as U.N. Women and Grassroot Soccer come in. The U.N. Women's goal is to promote gender equality and the empowerment of women in developing countries. These organizations aim to set global standards for achieving gender equality and work with governments and civil society to design laws, policies and programs that ensure the standards are not only beneficial to women and girls worldwide, but effectively implemented as well. One of their many goals includes increasing female participation in sports as a means to fulfill four pillars.
Women lead, participate in and benefit equally from governance systems.
Women have income security, decent work and economic autonomy.
All women and girls live a life free from all forms of violence.
Women and girls contribute to and have greater influence in building sustainable peace and resilience, and benefit equally from the prevention of natural disasters and conflicts and humanitarian action.
Grassroot Soccer
Grassroot Soccer is just one example of the work U.N. Women is investing in. This program is a grantee of the United Nations Trust Fund to End Violence against Women. Grassroot Soccer uses the power of soccer to encourage young people to stop the spread of HIV and AIDS and to prevent violence against women and girls.
In 2009, it created the SKILLZ Street program in South Africa to specifically target and address the needs of adolescent girls who are at a higher risk of contracting HIV and AIDS than males. Fast forward to 2014 and 2015, almost 3,000 girls from the ages of 10 to 14 years old graduated from the program.
Many of these girls are from townships, a term used to refer to the underdeveloped and racially segregated urban areas reserved for nonwhites in the Apartheid era. Township residents have a lack of access to basic sewerage, adequate roads, electricity, clean water, education and overexposure to gangs and gang violence. The young women participating in the SKILLZ Street Program range from Soweto and Alexandra townships in Johannesburg and Khayelitsha township in Cape Town.
Grassroot Soccer's Managing Director, James Donald, explains the importance for South African female participation in sports saying, "For us, sport…means we can build relationships with children in a safe space that they are proud of participating in." He goes on to explain that "[it] also provides a plethora of ready images, metaphors and analogies that children can relate to. Soccer, in particular, is a powerful way to challenge norms and stereotypes around gender."
The knowledge surrounding the importance of participation in sports for South African girls needs to be more widespread in order to improve the long-term success of impressionable young women in this still developing country. An investment in organizations such as Grassroot Soccer is pivotal to aid women to go on to become confident future leaders who can set good examples for generations of South African girls to come.
– Meredith Breda
Photo: Flickr

https://borgenproject.org/wp-content/uploads/logo.jpg
0
0
Kim Thelwell
https://borgenproject.org/wp-content/uploads/logo.jpg
Kim Thelwell
2019-07-16 09:25:26
2020-01-26 20:18:16
U.N. Women and Sports for South African Girls