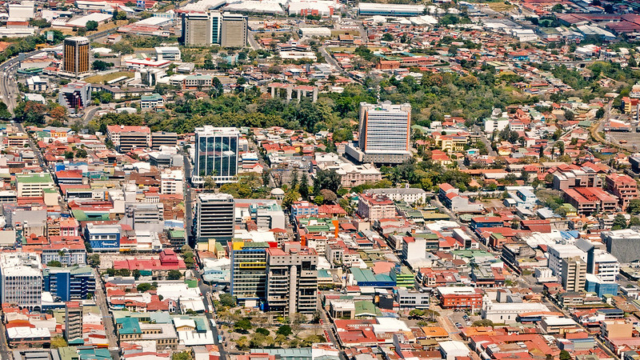 On May 4, 2021, President Carlos Alvarado addressed Costa Rica with the State of the Republic, a yearly analysis of the country's accounts, progress and goals for the future. In his speech, he discussed the various infrastructure projects set to begin in Costa Rica. The projects will create opportunities for employment and reduce poverty across the country. President Alvarado's plan for Costa Rica's new infrastructure projects responds to the current economic crisis in the country. Due to the COVID-19 pandemic, poverty in Costa Rica has hit an all-time high since 1992, with 26.2% of families in the country experiencing household poverty.
New Infrastructure to Reduce Poverty in Costa Rica
Costa Rica's economy is sustained by tourism, a sector that hit a sharp decline as a result of the COVID-19 pandemic. In 2020, Costa Rica's "economy shrank by 4.5%" while unemployment rose by 6%. The various infrastructure projects which President Alvarado discussed aim to decrease poverty in the country and help bring Costa Rica out of its economic slump.
Road Infrastructure. In his address, President Alvarado emphasized the need for improving roads and bridges across Costa Rica. He remarked that the Government intends on accessing a loan in order to treat all roads in the country with an asphalt seal and improve bridges across Costa Rica. The transformation of Costa Rica's road infrastructure is a considerable undertaking that would provide thousands of people with jobs. Improving roads will lead to decreased congestion and facilitate transportation throughout the country. This directly benefits Costa Ricans and increases their access to jobs, which would greatly decrease the country's record-high levels of poverty.
Educational Infrastructure. Another key subject that Alvarado touched upon is the need for equal education opportunities for Costa Ricans. Investing in education infrastructure will help achieve this goal. Education for all Costa Ricans is important because education breaks cycles of poverty. Educating impoverished people on nutrition, health and safety can help them improve their living conditions. Additionally, educating children will provide them with the knowledge and skills to secure future employment and lift their families out of poverty.
Land for Indigenous Groups. President Alvarado has a special recovery plan for indigenous territories. In the State of the Republic, he pledged monetary funding to address the inequities indigenous Costa Ricans experience due to existing legislation. The indigenous groups in Costa Rica have historically been subjected to slavery, displacement and exclusion and are disproportionately affected by poverty. Ensuring indigenous land rights are protected and prioritizing aid for indigenous people's development would help reduce poverty across Costa Rica.
Public Transportation. President Alvarado discussed an initiative to transition to electric mobility. The President "requested the support of Congress to approve a project to modernize public bus transport." Additionally, the Costa Rican President introduced the Greater Metropolitan Area Electric Passenger Train, which is expected to generate almost 2,670 jobs, ignite economic growth and attract investors to the country. Another railway project that the President presented to Costa Rica is the Limon Electric Freight Train (TELCA). The construction of public transportation projects will provide Costa Ricans throughout the country with jobs and facilitate transportation between communities in order to spur economic growth.
Costa Rica's commitments directly benefit citizens and the economy. Costa Rica's new infrastructure projects show the country's commitment to developing Costa Rica and reducing poverty.
– Eliza Kirk
Photo: Flickr
https://borgenproject.org/wp-content/uploads/logo.jpg
0
0
Lynsey Alexander
https://borgenproject.org/wp-content/uploads/logo.jpg
Lynsey Alexander
2021-06-23 01:31:04
2021-06-21 11:07:02
Costa Rica's New Infrastructure Projects