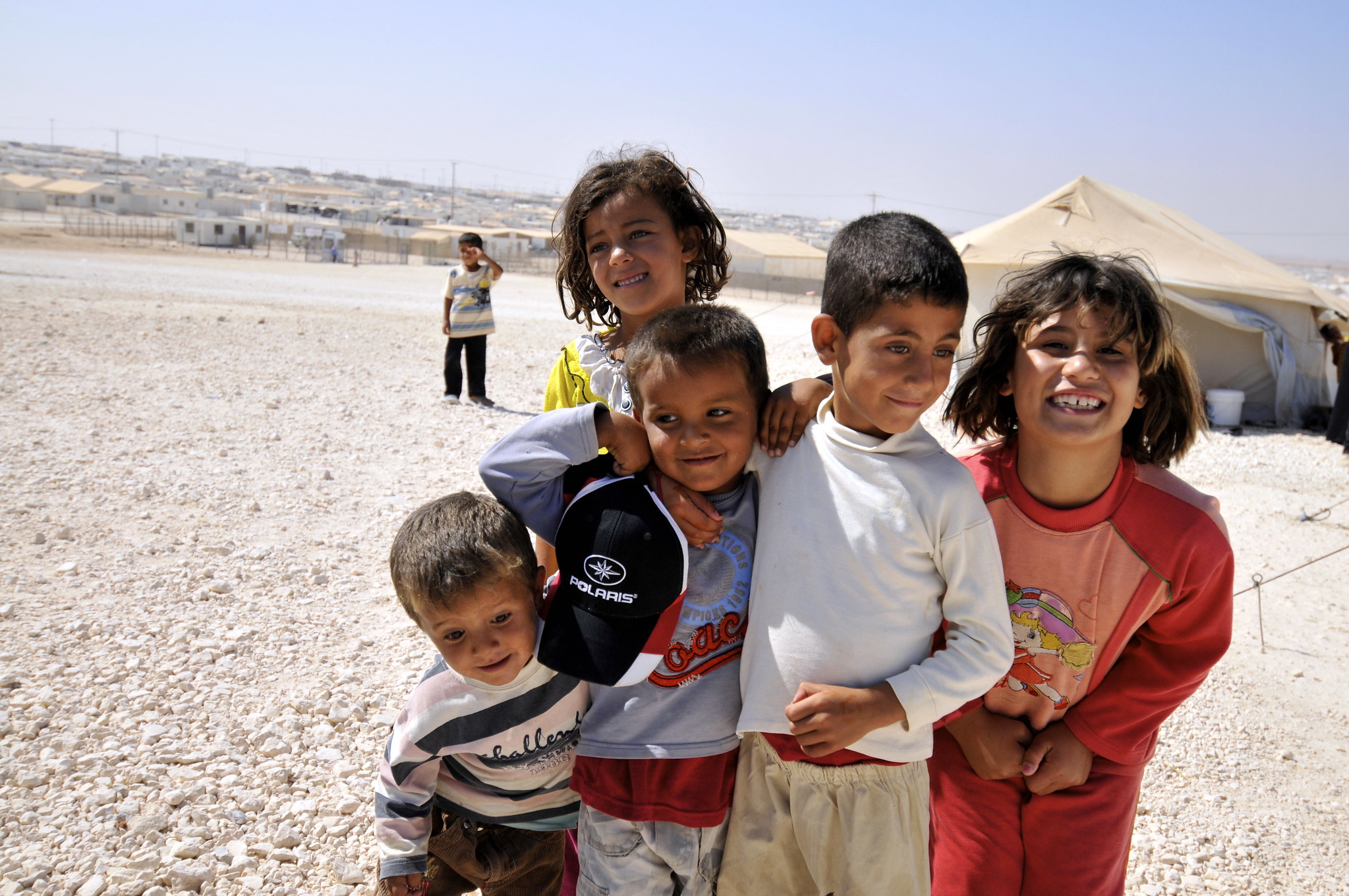 In the world today, there are nearly 26 million refugees who have been forced to flee their homes due to persecution and ongoing conflict. Refugees are among the world's most vulnerable populations and are at risk of severe physical and mental health repercussions. Despite the limited access to resources and the substandard conditions that refugees face daily, advancements and innovations in refugee camps have eased these burdens. In times of strife and hardship, people can create something extraordinary and beneficial for society. Here are four innovative solutions that are helping refugees manage life in refugee camps.
4 Innovative Solutions Aiding Refugees
Last Mile Mobile Solutions (LMMS), a World Vision program, was created to improve efficacy and accountability in humanitarian service delivery. This innovative technological solution ensures that aid recipients are tracked without error, rations are precisely calculated and dispensed and online reports are immediately accessible for stakeholders and donors who are at the base of key operations. LMMS also helps address issues affecting aid deliverance, including prolonged wait times, inaccurate tracking of supplies and inventory and errors in allotments to families. This program has been established in more than 30 countries by 20 different humanitarian groups, registering more than 10 million aid recipients.
In Jordan's Za'atari camp, Syrian refugees are converting caravans into serviceable facilities, such as shops, homes and furniture. A 2014 study asserts that nearly 64% of Za'atari's businesses work from caravans. It is also estimated that approximately 10% of women in Za'atari are operating craft-making and other businesses from these adaptable vehicles. Most of the shops' shelving, signs, and general household items are made from the same wood paneling that comes from these caravans' flooring. Through the conversion and adaptive use of caravans, Syrian refugees have shown that there are creative ways to use the resources available to them to obtain a higher quality of life.
Community kitchens in camps such as the Kutupalong refugee camp are equipped with gas stoves, allowing many refugee mothers to feed their families nutritious food and minimizing the dangers of cooking with an open fire. This innovative solution is a frugal choice when it comes to getting daily meals. Because of its implementation, refugees do not have to buy firewood and can better allocate their money toward food and other necessities. Beyond this, community kitchens are much more than safe areas to cook and affordable cooking alternatives. These are places where women get together and empower each other to become leaders in their communities, help each other solve problems and make informed decisions for their families' well-being.
Hand-made dynamos have changed the tides in Kenya's Kakuma camp. Kakuma is not connected to the national power grid, so homes and businesses depend on solar power and generators to generate electricity daily. William, a Burundian installation expert, has been the go-to mechanic for dozens of business owners who need electricity in the camp. He once used an old treadmill to build a dynamo and has been redesigning the devices based upon the accessibility of resources, including fans and condensers from trashed air conditioners. In his workshops, William trains refugees so they can bring a set of general skills to meet the challenges in refugee camps.
Refugees and allied partners have shown their resourcefulness and resilience when placed in challenging situations. Many refugees do not allow the substandard living conditions they must reside in to hold back their desire to change the unfavorable systems and their circumstances. Refugees have demonstrated that innovative solutions come in many forms and that building community is key to improving refugees' quality of life.
—Sarah Uddin
Photo: Flickr
https://borgenproject.org/wp-content/uploads/logo.jpg
0
0
Kim Thelwell
https://borgenproject.org/wp-content/uploads/logo.jpg
Kim Thelwell
2020-11-06 07:30:48
2020-11-03 10:03:20
4 Innovative Solutions That are Helping Refugees