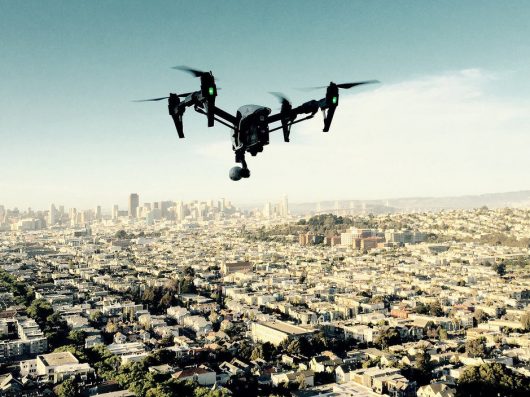 Drones oftentimes conjure images of airstrikes, collateral damage, unmanned surveillance or indiscriminate killing machines controlled remotely. But what if the focus was on how life-saving drones could drop medical supplies in far-flung locations? How can the reaction shift to the ways emergency supplies can be airdropped into some of the world's most unnavigable locations in a matter of minutes? Enter Zipline.
Insufficient Roads
Zipline is a San Francisco-based company revolutionizing the way urgent medical supplies are being delivered in Rwanda. Known as the land of a thousand hills, Rwanda is one of the continent's smallest countries with a population of almost 12 million people. Despite its size, Rwanda's poorly-paved roads, seasonal flooding and impassable mountains make it tremendously difficult to travel extensively and efficiently.
Rwanda's small population and lack of easily-accessible roads make the country a suitable candidate for these life-saving drones. Rough terrain and road mobility are in fact one of the main reasons why approximately two billion people in rural Africa do not have sufficient access to vital medical supplies, according to the World Health Organization.
Keller Rinaudo, CEO of Zipline, has devised a way to improve access to urgent supplies by using drones that fly over the country's rough terrain and deliver goods to remote locations. Affordable and efficient, Zipline accomplishes in less than an hour what would have traditionally taken a day. Each individual drone, known as a "zip," has a 6-foot wingspan, can reach top speeds of 70 mph and can carry up to 1.5 kilograms of blood on a single flight. Between October 2016 and August 2017, Zipline completed "1,400 commercial flights and delivered 2,600 units of blood, a quarter of which were for emergency services."
Expansion
Zipline is expanding further into Africa, beginning delivery services in Tanzania and launching pilot projects elsewhere in Haiti and Papua New Guinea. Beginning in early 2018, the Tanzanian government has expressed its goal of completing 2,000 daily deliveries and establishing the world's most expansive drone delivery service.
Zipline is also having an impact in Europe. Its life-saving drones have begun delivering supplies between two hospitals in Lugano, Switzerland, with the hope of further expansion in Zurich and Bern.
Accessibility
Professionals using Zipline can order supplies from their mobile phones and can receive their order within 30 minutes. During this time, the Zipline delivery system follows five simple steps:
Zipline receives a text message—or a WhatsApp—by a health worker far away for a medical product they need right away.
Zipline retrieves the product from its distribution center and prepares for take-off.
Within minutes, a confirmation message is sent to the health worker to let them know their order is on its way.
Pilotless, the drone delivers the products gently by parachute at a faster rate than any other mode of transportation. Hospital employees are notified of the delivery via SMS.
The drone returns safely to the distribution center before departing again for its next delivery.
In a 2016 interview with the BBC, Rinaudo explained that flying these life-saving drones is less expensive than the previous delivery method: motorcycles and trucks.
The use of Zipline's life-saving drones will hopefully continue to expand in providing essential Amazon-esque packages to remote places around the globe.
– Johnny Harounoff
Photo: Flickr
https://borgenproject.org/wp-content/uploads/logo.jpg
0
0
Borgen Project
https://borgenproject.org/wp-content/uploads/logo.jpg
Borgen Project
2018-03-04 07:30:38
2019-11-05 23:08:35
The Potential of Zipline's Life-Saving Drones