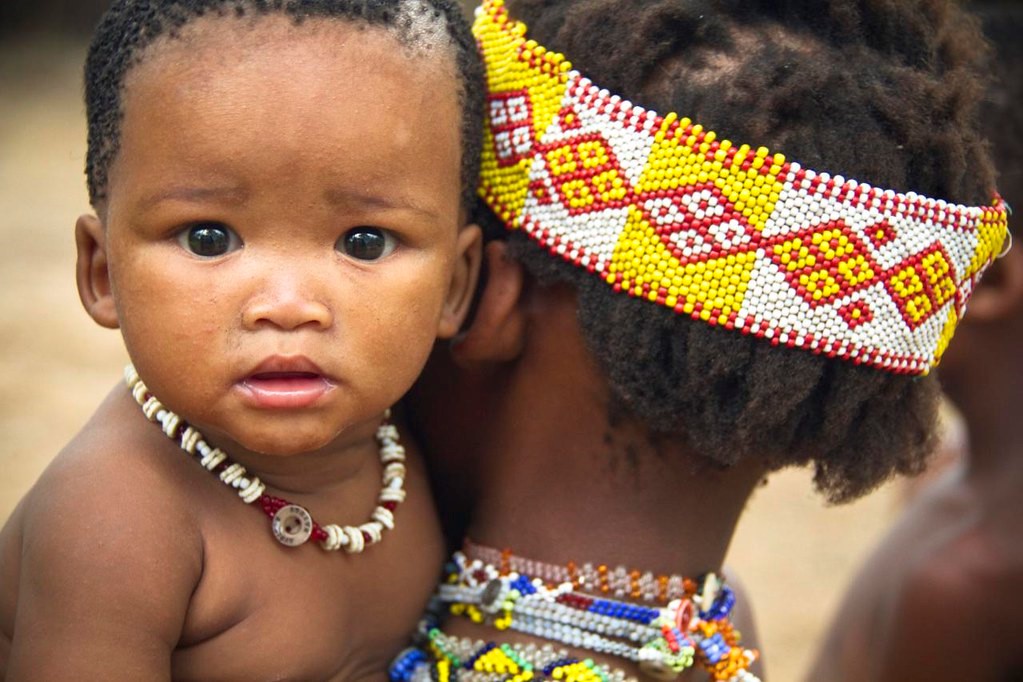 Namibia has continued to make large strides in many aspects of life, including life expectancy. Having suffered a history of colonization and oppression, Namibia struggled for years with political, social and cultural issues. However, as the country has begun to strengthen and mingle on a global level, it has and is continuing to make exceptional progress. These 10 facts about life expectancy in Namibia will bring attention to the country's progress and highlight the necessary changes.
10 Facts About Life Expectancy in Namibia
Life Expectancy in Namibia is Improving: The CIA World Fact Book rates the average life expectancy for Namibians at 64.4 years, ranking the country 189th worldwide. This is a giant increase from the previous life expectancy rate of 53.5 years in 2005.
Infant Mortality in Namibia is Improving: Coinciding with the steadily increasing life expectancy is the steadily decreasing infant mortality rate. According to the World Bank with data going back to 1967, the infant mortality rate has halved, going from a staggering 62.6 deaths per 1,000 births down to 31.8 deaths per 1,000 births. This is in line with countries that share a similar history to Namibia, like South Africa, which has an infant mortality rate of 28.8 deaths per 1,000 births. Both of these countries still trail behind other nations within the continent, like Egypt, which has an infant mortality rate of 18.8 deaths per 1,000 births.
The Namibian Economy is Improving: There is a strong correlation between Namibia's continually improving social and medical situation and its continued economic prosperity. According to the World Bank, the country's GDP has more than quadrupled from the 1980s to today jumping from $2.4 billion in 1980 to an impressive $14.5 billion in 2018. Namibia continues to improve economically and was the top emerging market economy in Africa in 2013. It is also important to note that there have been continued efforts to distribute the wealth that the country is coming into. In 1990, after Namibia had gained its independence, it had the highest levels of income inequality in Africa. After policy changes, however, income inequality has significantly decreased.
Social Justice Has Helped Namibia Prosper: Similar to South Africa, Namibia has a long and unfortunate history of apartheid. Apartheid prevented black Namibians from having any political rights and restricted social and economic freedom. It was not until the 1990s that Namibia gained its independence. Namibia's large population's roadblocks resulted in the before mentioned wealth inequality. However, once everyone received an equal footing and the Namibian Government looked at the entire population rather than a small few, the poverty rate decreased from 53 percent to 23 percent.
Health Care in Namibia is Not Consistent: As Namibia has continued to improve, so has its health care. There are currently both public and private health care options with 85 percent of the population having the former. There is, however, a severe discrepancy in the service provided between private and public health care. Public hospitals are understaffed and offer limited services. The government has expressed its awareness of these issues and commitment to solving them. Its commitment is outlined in the National Health Policy Framework 2010–2020 and it is implementing efforts to grow the government budget line for health.
Namibians Suffer From Preventable Diseases: Similar to many African countries, the impoverished sectors of Namibia are suffering from preventable diseases, but that is not to say that there have not been major improvements. The country has eliminated neonatal tetanus and the African Regional Certification Commission recognizes it as polio-free. This is due to the Government's intense focus on fixing these issues. The Namibian Government has even decreased the number of malaria cases by 97 percent in just a decade.
HIV is on the Decline in Namibia: One of many countries suffering from an HIV epidemic, Namibia is thankfully showing improvement. A report published by the Namibia Statistics Agency showed that the new infection rate had decreased from 14 per 1,000 adults to four per 1,000 adults. The same report stated that "as with the fight against extreme poverty, it is possible that a continuation in this effort can lead to zero new infections in the country by 2030."
Climate Has an Impact on Namibia: According to the World Health Organization, climate change and environmental safety are two major issues facing Namibia. Droughts, floods and disease outbreaks highlight the need for better planning and coordination as well as the importance of attending to environmental health as a preventative method when considering social, economic and cultural progress. Groups all over Namibia dedicate themselves to different issues within the larger context. Two of those groups are Namibia Nature Foundation, which is committed to conservation, and the Africa Drought Conference, which is part of the Government's efforts to address the drought issue.
Namibia is Rapidly Urbanizing: Urbanization has long been a sign of prosperity, but mass urbanization presents challenges. In Namibia, there are constantly high unemployment rates stemming in part from rapid urbanization. A staggering 34 percent of the total labor force, which mostly affects youth and women, do not have employment. This has been contributing to a growing number of poor who lack access to food and other social services.
Namibia Has a Food Problem: Although Namibia is an upper-middle-income country, it still faces many problems including poverty and malnutrition. Namibia only produces about 40 percent of food consumed and is very reliant on imports. The limiting of access to food leads to price fluctuations harming up to 28 percent of Namibian families. The Food and Nutrition Technical Assistance III Project (FANTA) is just one of the many groups trying to improve the quality and access to nutrition. It also has an increased focus on sustainability.
Some have labeled Namibia one of the most promising countries in Africa because of its increasing social, cultural and economic status. One, however, cannot ignore that there is still a lot of room for progress, especially when looking at the less privileged groups in the country. These 10 facts about life expectancy in Namibia highlight all the good that has taken place and should pose some insight into the future.
– Samira Darwich
Photo: Flickr

https://borgenproject.org/wp-content/uploads/logo.jpg
0
0
Kim Thelwell
https://borgenproject.org/wp-content/uploads/logo.jpg
Kim Thelwell
2019-08-26 06:34:57
2019-12-18 11:22:33
10 Facts About Life Expectancy in Namibia