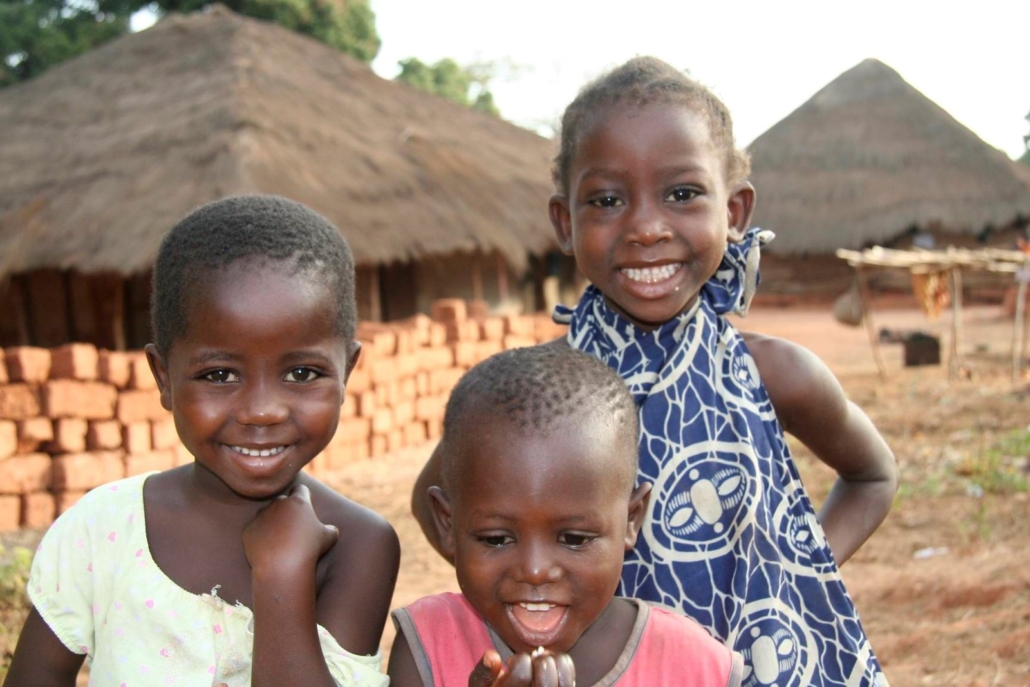 Guinea-Bissau, a small country in Western Africa, has a low life expectancy of 57.67 years.  However, life expectancy in Guinea-Bissau of both men and women increased by seven years over the last 17 years. In 2001, life expectancy in Guinea-Bissau was 50.368. Currently, men in Guinea-Bissau have a life expectancy of 55.6 while women have a life expectancy of 59.62. The increase in life expectancy in Guinea-Bissau is due to improvement in health care services, education, preventive measures and a reduction in child mortality.
10 Facts About Life Expectancy in Guinea-Bissau
Child Mortality: The infant mortality rate in Guinea-Bissau continues to decrease. Child mortality was 125 for every 1,000 children in 2008 and that number decreased to 81.5 for every 1,000 children in 2018. Guinea-Bissau's investments to provide mothers with children under the age of 5 with better access to health care contributed to the reduced child mortality rate. In addition, a U.N. report determined that an increase in vaccinations was extremely effective in reducing the child mortality rate. This was possible because of collaboration from organizations like the United Nations Children's Fund, the World Health Organization and GAVI. However, there is still more that people can do to improve life expectancy in Guinea-Bissau, such as training more medical professionals to help with childbirth. In 2014, only 45 percent of childbirth had trained professionals available. The leading causes of death for children under 5 are communicable diseases, particularly malaria, diarrheal diseases and respiratory illnesses.
The Leading Causes of Death: The leading causes of death in Guinea-Bissau in 2012 were lower respiratory infections including whooping cough and infection of the lung alveoli, along with HIV/AIDs, malaria and diarrheal diseases. Although malaria-related death is common, that number is declining due to both government and donor efforts from organizations like the Global Fund. These efforts include providing insecticide-treated bed nets and increasing education about malaria.
Spending on Health Care: In Guinea-Bissau, both the government and individuals spend little money on health care. In 2016, the per capita average that people spent on health care was $39 while the government spent 6 percent of its GDP on health care. A U.N. report stated that in 2001, the African government pledged to increase health care expenditures to 15 percent. However, Guinea-Bissau has not yet reached that goal. In addition, the most vulnerable population that suffers from preventable illness and diseases, women and children, receive less than 1 percent of health care funds.
Politics: One of the reasons the government faces difficulty in increasing health care funding is because of instability in Guinea-Bissau's politics. Since Guinea-Bissau's independence in 1974, the country has had four successful coups and 16 failed coups. The instability causes constant changes in government officials who are responsible for policies.
National Institute of Public Health: In 2011, the creation of the Instituto Nacional de Saúde Pública (INASA) or the National Institute of Public Health helped bring different components of Guinea-Bissau health care together in order to provide adequate services. INASA works with both international donors, institution and the government to help with disease surveillance and preparation for health emergencies. The responsibility of INASA is to help create health policy in the country as well as to help place health care workers and officials throughout the country.
Lack of Trained Medical Personnel: Guinea-Bissau does not have enough health care workers. It has 1.7 doctors for every 10,000 people, 1.4 midwives and nurses for every 1,000 people, three pediatricians and four obstetricians. For example, in 2014, Guinea-Bissau lost some of its health care workers due to brain drain (trained medical personal moving to other countries). In addition, the lack of adequate pay and failure by the government to pay its medical workers on time have led to strikes. According to a U.N. report, Guinea-Bissau would need to create incentives in order to better retain its health care workers.
Training of Health Care Workers: Training health care workers in Guinea-Bissau is difficult because the country relies on international help from countries like Cuba. One of the main problems is that the training material is in Spanish instead of Portuguese. In addition, some of the reading materials are in e-book formats and students may not have access to computers to read the content. Furthermore, during medical training, there are not enough specialists to oversee or conduct the necessary training. There is hope, however, as the United Nations Population Fund (UNFPA) is helping provide some advanced training for medical professionals who require it.
Vaccine Coverage: Although the lack of political instability has limited government spending in health care, Guinea-Bissau's coverage rate is 80 percent due to help from the World Health Organization (WHO) and other non-government agencies. Children receive rotavirus and pneumococcal vaccines to help with respiratory and diarrheal illnesses.
Accessibility to Health Care Facilities: In Guinea-Bissau, it can be difficult to visit a medical facility because of the lack of adequate roads. Although there are motorized boat ambulances, it can still be difficult to get to a medical facility in some regions in Guinea-Bissau. However, there are plans to build surgical centers in places like the Bijagos region to provide better access to health care.
Community Health Programs and Workers: Community health programs and outreach have been effective in helping with the Guinea-Bissau health care system. These programs that community health workers (CHW) administer provide a community-based approach in helping with the health needs in Guinea-Bissau. Programs include spreading knowledge of childhood nutrition, malaria prevention, pneumonia and household hygiene, and providing several health services. There are around 4,000 community health workers and they are each responsible for visiting 50 households every month. During their visits, community health workers encourage families to adopt the 16 key family practices that can help reduce the number of diseases children may experience. These family practices include the promotion of mosquito nets and six months of breastfeeding, and handwashing, etc.  Community health workers also play a vital role in helping with literacy because of the high illiteracy rate in the country.
Although Guinea-Bissau's life expectancy is low, there is hope that it will continue to increase due to continuous investment by international donors and non-government organizations. One of the best ways that Guinea-Bissau can provide better health care for its citizens is to strive to be more politically stable.
– Joshua Meribole
Photo: Flickr

https://borgenproject.org/wp-content/uploads/logo.jpg
0
0
Lynsey Alexander
https://borgenproject.org/wp-content/uploads/logo.jpg
Lynsey Alexander
2020-03-03 01:30:39
2020-02-27 08:10:30
10 Facts about Life Expectancy in Guinea-Bissau