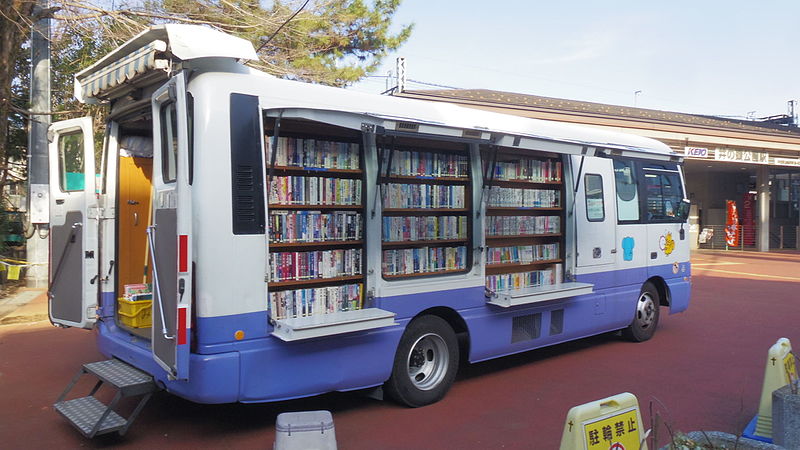 Access to books is vital in developing countries. However, it is often difficult to bring libraries to these countries. Across the world, many organizations promote literacy through unique library programs.
School Library in a Box
Book Aid International is a charity working to create a world where everyone has access to books. Book Aid International has a unique library program called School Library in a Box. School Library in a Box takes libraries to students in the "poor and remote areas in the Kagera Region of mainland Tanzania and the Zanzibar archipelago." In these areas, children's schools do not have libraries due to lack of government funding.
The project provides 700 books written in English and Kiswahili to schools. Student librarians transport the books to classrooms to allow children to enjoy independent reading before their lessons. School Library in a Box also provides training for educators on how to use the books to support their classes. The teachers use the books to support their lessons and to help children develop reading skills in both English and Kiswahili.
This charity collaborates with non-government organizations (NGOs), national library services, community library networks, local government and individual institutions to make its vision happen. For the Zanzibar library services, it collaborates with Zanzibar Library Service and with the Kagera Region it works with Voluntary Service Overseas.
An evaluation of eight schools that participated in this project found that reading levels of students have improved and school lessons became more creative and engaging. As a result, students in many schools proactively chose to read independently. Students borrowed books and established regular reading periods. In 2016, the program supported 40 schools and 39,101 children.
Mobile Libraries
Around the world, many organizations have created mobile library programs. Mobile libraries are now in countries such as America, Nigeria, Norway and Columbia. These libraries transport books by boat, elephant, donkey and bus to reach children who need access to library services.
Though it might seem like a new phenomenon, the first mobile library was established in 1859 in Warrington, England. This mobile library used a horse-drawn-cart and lent about 12,000 books during its first year in service. Today this unique library program idea has greatly expanded and many organizations now have mobile library programs.
In Columbia, Biblioburro brings books to children via donkey. This library is run by an educator who wants to increase his pupils' access to books after noticing their low literacy rate. Over the 22 years since it started, the program has expanded to include a network of libraries, including a brick-and-mortar library. Biblioburro began distributing laptops to help children learn about the internet.
Other unique mobile library programs include Epos, the boat library, which travels along the coast of Norway. This boat carries 6,000 books. A unique mobile library in Nigeria called iRead Mobile Library travels by bus and carries 13,000 books.
There are many unique library programs around the world that help increase literacy. Ultimately, government funding is needed to permanently solve this issue. These unique library programs inspire many and are creating a world where literacy is more accessible.
https://borgenproject.org/wp-content/uploads/logo.jpg
0
0
Lynsey Alexander
https://borgenproject.org/wp-content/uploads/logo.jpg
Lynsey Alexander
2020-02-13 01:30:00
2020-06-18 18:14:52
Unique Library Programs