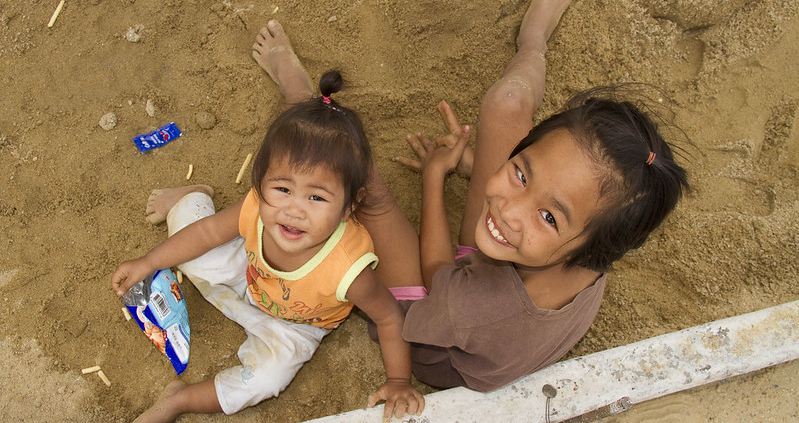 Libraries are often the cornerstone of communities. Libraries offer people free internet, resources, events, workshops and books. These resources allow many people to pursue education. In the United States, more people have easy access to libraries than in developing nations. However, there have been libraries helping communities all over the world find creative ways to access the resources a library can provide.
The Zambia Library Service
The Zambia Library Service aims to bring more provincial and public libraries to the country, to improve the libraries in schools and colleges, and to provide more digital resources to educators. This library now has a collection of more than 60,000 books, despite struggling to receive government support. The library service started six provincial libraries that serve about 400,000 individual members and 850,000 institutions every year. Furthermore, it established the Zambia Knowledge Center in 2011 to help provide Zambia's educators and students with a wealth of online sources from around the globe.
The library continues to advocate for the expansion of copyright laws so that more people can receive access to videos, e-books, audiobooks, journals and websites. Amid the COVID-19 pandemic, the Zambia Library Service aims to provide new opportunities for community members to engage with the library. It hosts movie nights, events for International Girl Child Day and a Girl's Club.
Bangkok's The Library Train Project
Police Major General Jarumporn Suramanee started The Little Train Project in Bangkok in 1999. He converted two old train cars into a library and education center. These cars have a school area for classroom lessons and a library with books, computers and a television. Suramanee initiated this project because the number of homeless children in the city had been steadily increasing. As such, it was designed to give children an opportunity to receive an education, a place to stay during the day and options for a better future.
Bangkok's library train features lessons in typical academic subjects and classes on topics such as manners, sports and gardening. Though children are not required to attend class, many enjoy coming to the library to use the resources it has to offer. Furthermore, the library has aided its patrons in other ways, such as helping individuals find a job or helping homeless children find families who want to take them in. It is also intentionally located in the park so it is as accessible as possible.
Norway's The Bokbåten Epos
Norway's The Bokbåten Epos was a boat that aimed to give books and other cultural resources to small, rural, fjord communities. The ship visited 150 small villages in less than a month after it was built in 1959. The boat was designed to hold 6,000 books, but it often circulated 20,000 books at a time. Furthermore, the ship would often bring other events such as concerts and plays—usually the only cultural events these villages would see in a year.
Unfortunately, The Bokbåten Epos shut down in 2020. This upset many Norwegian citizens. However, the government hopes to find a solution that is more cost-effective, environmentally friendly and that can access more areas. The Bokbåten Epos could also serve as a model for other libraries committed to helping communities.
Zimbabwe's Donkey-Drawn Libraries
A nonprofit called Rural Libraries and Resources Development Programme (RLRDP) started a mobile library project to help provide more resources to Zimbabwe's rural schools in 1990. These schools struggled to be acknowledged and receive the needed funding. These 15 mobile libraries can hold up to 1,000 books each. Additionally, four donkeys pull these books along to increase the distance the mobile libraries can travel.
These mobile libraries work with communities to tailor services to people's needs, such as using bikes to deliver books or making more stops if there are elderly patrons or patrons with disabilities. Additionally, some of these carts have solar electricity and internet access that allow access to e-books and educational resources, as well as make it possible to hold movie events. These mobile libraries have helped nearly 1,600 people and have become an integral part of communities.
Many people who live in impoverished, rural areas do not have access to books or other services that libraries provide. These innovative libraries are focused on helping impoverished communities and have successfully helped thousands of people. Efforts like these around the world have the power to transform education in developing countries.
– Mikayla Burton
Photo: Flickr
https://borgenproject.org/wp-content/uploads/logo.jpg
0
0
Kim Thelwell
https://borgenproject.org/wp-content/uploads/logo.jpg
Kim Thelwell
2021-04-13 11:47:21
2021-04-13 11:47:21
Libraries Helping Communities Around the World