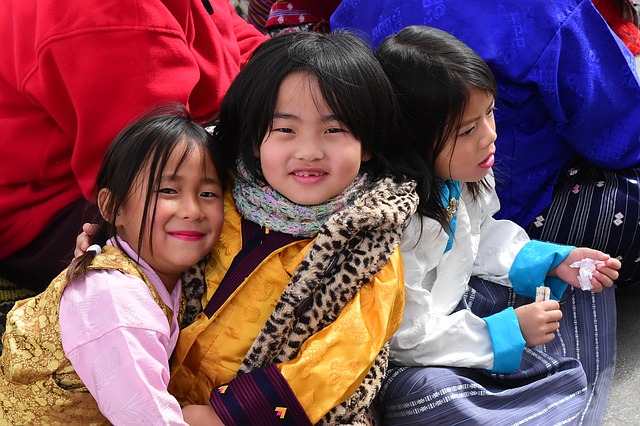 The small kingdom of Bhutan dedicates itself to maintaining the happiness of its people. It created the Gross National Happiness Index, a tool for measuring the comfort of the population. With this tool, Bhutan's government aims to provide a particular quality of life for the population. In order to do so, the country remains isolated in the modern age. It allows only a select few tourists to enter the country annually and monitors what kind of technology makes it past the borders. In a country that dedicates itself to ensuring the wellbeing of its people, what is the homeless population like? Many view Bhutan as a beacon of admirability, believing that there are practically no homeless people. International reporting often focuses on how homelessness in Bhutan is virtually nonexistent.
The Hidden Issue
There is another side to the topic of homelessness in Bhutan though. Kuensel is the national newspaper of Bhutan and has published multiple articles covering cases of homelessness within the country. The newspaper has continuously attempted to source the reasons behind why some people in a country so focused on happiness find themselves on the streets. Kuensel uses its inside perspective to try to shift focus away from shining solely on Bhutan's successful numbers. Instead, he shifts it toward what still needs to be done.
Environmental Disasters and Accidents
One reason that Kuensel found has to do with environmental disasters and accidents. In 2013, a landslide destroyed the home of a family of five and subsequently forced them to live in a small shed. Three years following the incident, the family claimed that Bhutan's Department of Roads helped to restore some of their land. However, it did not restore their home despite contacting them multiple times. Their story highlighted the lack of congruence between the disenfranchised population and the government's actions.
Some do not own any land though and find themselves unable to acquire any. Elderly residents that did not inherit land from their parents work trying to scrape by enough money for rations. Often times, they have to beg when they aren't able to make enough. A 70-year-old man reported to Kuensel that his parents died when he was young with no land to pass down to him. He lives in a rundown makeshift hut, scrounging up firewood and doing what he can to make money for food. He worries that one day, he will lose the few resources he has and have nothing left.
Mental Illness and Unemployment
Mental illness has also become an issue regarding homelessness in Bhutan. Many of the homeless people in Thimphu, the capital of Bhutan, are mentally ill. Abandoned by their families, they subsequently end up in the streets. One case details the suffering of a woman with schizophrenia. Her family supported her as she was a child, but could no longer care for her as an adult. As a result, she ended up living in an abandoned hut in dismal conditions with little to no food. With few mental health resources in the country, mentally ill homeless people often end up neglected and alienated by society.
There is also an issue with rising unemployment rates, particularly among the female population of Bhutan. The overall rate is approximately 2.7% but rises to 7.3% when specifically looking at youths and women. Only 55% of women are literate. When paired with the unemployment numbers, the women of Bhutan are forced to face the threat of poverty and potential homelessness.
Bringing Awareness
There are groups that aim to bring awareness to homelessness in Bhutan though. All for One and One for All (A11A) is a group that assists those who find themselves on the streets by linking them with healthcare workers. Lhak-Sam, an organization originally meant to aid those with HIV in Bhutan, has also opened a care house for the homeless population. It hopes to develop the center so that it can provide mental, physical and emotional aid to those who rely on its services.
However, these efforts are not sustainable in the long-run without assistance. Bhutan may not have a large homeless population, but the suffering of those who find themselves with nowhere to go is generally unheard. With more international awareness, groups such as A11A and Lhak-sam may be able to receive the aid from both the Bhutanese government that they need.
– Nicolette Schneiderman
Photo: Pixabay
https://borgenproject.org/wp-content/uploads/logo.jpg
0
0
Kim Thelwell
https://borgenproject.org/wp-content/uploads/logo.jpg
Kim Thelwell
2020-08-12 09:41:44
2020-08-12 09:42:45
The Hidden Issue of Homelessness in Bhutan