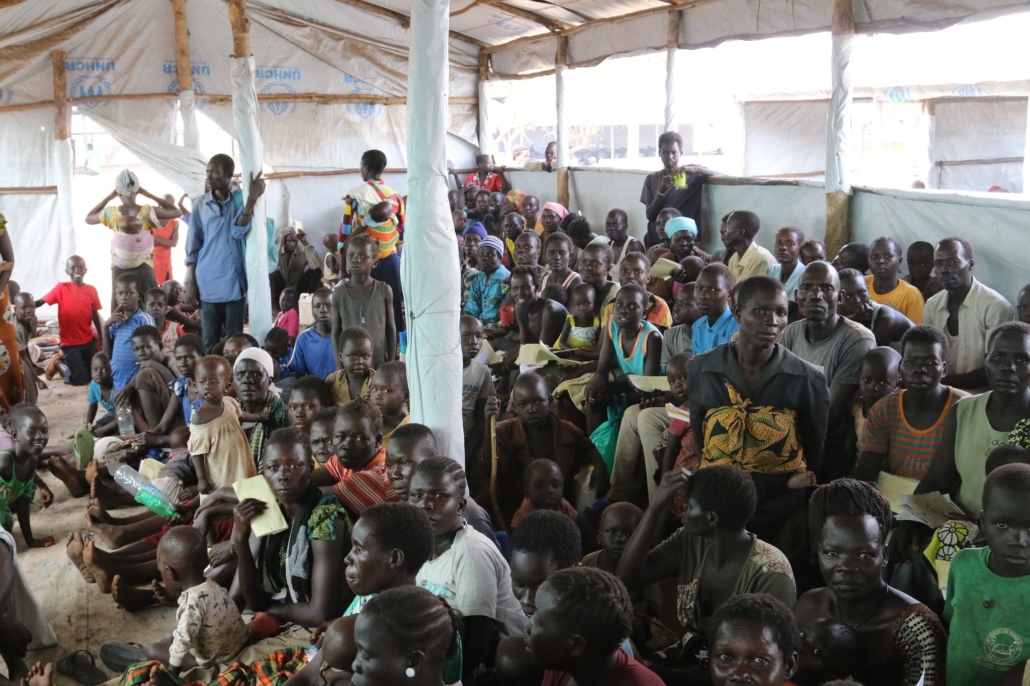 Uganda has been accepting refugees for many years. Unfortunately, these refugees have limited access to economic opportunity. That is where LevelApp comes in. The nonprofit Refunite created the app to help refugees in Uganda. The program creates small tasks for refugees to complete in exchange for payment. It is not a substitute for a regular income, but it provides some money on the side that refugees can save for the future. The work pays well too; a refugee may normally make around $1 a day, but the app gives them the potential to make up to $20 a day.
Uganda's Refugee Crisis
Refugees have been seeking shelter in Uganda for many years now. Here are some facts about refugees in Uganda.
The refugee population in Uganda rose by 48 percent in the past year.
There are over 1.3 million refugees in Uganda.
Over 60 percent of those refugees are from South Sudan.
The South Sudanese are coming to Uganda to escape an oppressive government.
Many South Sudanese refugees are between 15 and 25 years old.
Almost 30 percent of refugees come from the Democratic Republic of the Congo.
The Congolese are escaping ethnic violence and an Ebola outbreak.
How LevelApp is Helping Refugees
Refugees need to be able to save money if they are to lift themselves out of poverty. The app helps women, who are important in local economies, by giving them tasks they can do from home. Almost 30 percent of users are women and they can use extra money in many beneficial ways. Some ways are to send kids to school, buy livestock and access health care, which might make them less dependent on foreign aid. Another important benefit is that by using this new technology, refugees learn new skills that they can use when they return home.
How LevelApp Works?
Refugees complete simple tasks like categorizing images and datasets. The more tasks they complete, the more money they make. They can download tasks and complete offline, which is important because many refugees do not have access to a consistent internet connection. Refugees can make almost $200 a month with this simple work. As of July 2019, LevelApp had around 1,500 users and the hope is that this number will grow.
The tasks are to help Refunite develop artificial intelligence. The basic tasks refugees complete, like labeling and mapping, help the AI learn. For Refunite, this is a win-win scenario because it is helping refugees climb out of poverty while developing AI.
Unexpected Benefits of LevelApp
While LevelApp is helping to lift refugees out of poverty, there are also some other positive effects. Using the app, refugees are beginning to learn English, which is an incredibly useful language to know. Also, through LevelApp, young people can new people. This is beneficial because a high number of refugees are young, and they are often stuck in limbo socially and economically. The youth often have difficulty making friends and progressing their careers. The app has also benefited the careers of young people by teaching them 21st-century skills that they can use when they return home.
LevelApp is helping refugees by providing an income that they normally would not have. It is a unique economic opportunity that greatly benefits refugees by providing them with 21st-century technological skills to use to access higher-paying jobs when they return home. The creator, Refunite, is also benefitting because the work refugees do for the company helps develop its artificial intelligence program. The company could easily develop this technology at home in the United States, but giving this opportunity to refugees is beneficial to combatting poverty. This app to help refugees in Uganda has created benefits that stretch beyond just poverty reduction and display the need for innovative solutions to global poverty.
– Gaurav Shetty
Photo: Flickr

https://borgenproject.org/wp-content/uploads/logo.jpg
0
0
Jennifer Philipp
https://borgenproject.org/wp-content/uploads/logo.jpg
Jennifer Philipp
2019-10-01 12:54:53
2019-12-18 13:49:06
The App to Help Refugees in Uganda