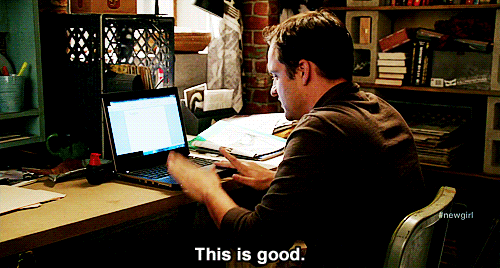 The Letter to the Editor section of newspapers is often read by thousands of people. However, even more important than its power as a public awareness tool, the Letter to the Editor section is carefully monitored by political leaders and their staffers. Reading letters to the editor helps political leaders gauge public opinion and determine what issues people are concerned about.
FAQ's
What newspapers should I send my Letter to the Editor? Send your letters to local newspapers in your city and/or major newspapers in your state. It also never hurts to try sending it to major national newspapers and magazines (USA Today, Time, etc.).
How do I find contact information? If you search, "the publications name" and "letters to the editor" you should be able to find an email address or form for submitting letters.
How to Write a Letter to the Editor
Before writing a letter, visit the newspaper's website to get a feel for the main news stories of the day. Letters have a better chance of being published if they are tailored toward a major news story that was recently published (in the past 7 days). Overall, the letter is meant to spread awareness about global poverty reduction and its importance.
Options to incorporate in a letter to the editor:
The shorter the better – Two or three paragraphs are sufficient. Most publications require submissions of between 150-200 words.

Be sure to include your full name and contact information (email address, home address and phone number) –They won't publish your letter unless they can call to verify that you are the author. Anonymous letters are not published.

Whenever possible, mention one of your Members of Congress in the letter. They really do read these! This can either be thanking them (Rep. Snow's leadership in combatting global poverty is commendable.) Or it can be encouraging them to act on a specific bill (I urge Senator Brown and Senator Reid to co-sponsor the Reach Every Mother and Child Act). 
Next Level Letter to the Editors
If you mention a member of Congress in your Letter to the Editor, they and their key staff will read it. How do we know? The topic has come up numerous times during lobbying meetings. In one incident, staffers for a Senator from New York spent 5 minutes discussing a letter to the editor that a Borgen Project volunteer wrote. Spoiler alert, they loved that the letter thanked the leader.
https://borgenproject.org/wp-content/uploads/logo.jpg
0
0
Borgen Project
https://borgenproject.org/wp-content/uploads/logo.jpg
Borgen Project
2012-09-28 16:39:14
2021-02-23 11:21:25
How to Write a Letter to the Editor