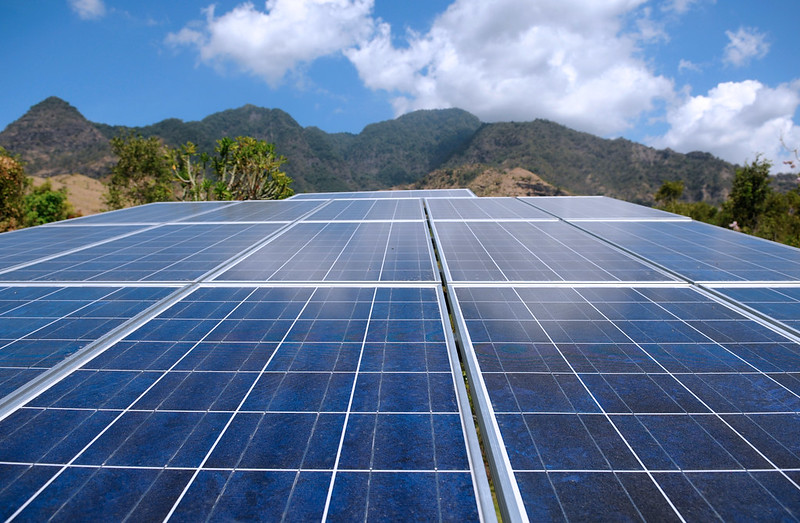 Access to electricity and other forms of energy is so ubiquitous in the United States and other developed economies, that it is easy to forget that energy poverty persists in the developing world. Yet, energy poverty (the lack of access to modern energy services including electricity and clean cooking facilities) remains a barrier to global prosperity and individual well-being. At the current rate of progress toward the United Nations' goal of universal energy access, 650 million people will still be in the dark in 2030. However, people can solve the problem of energy poverty in developing nations. Moreover, they can tackle energy poverty without a significant contribution to global greenhouse gas emissions. Here are three sustainable technologies solving energy poverty.
3 Sustainable Technologies Solving Energy Poverty
Microgrids: Microgrids are small, localized power grids that operate on renewable energy, diesel back-up and batteries. With low costs and high yields, microgrids are an affordable and sustainable solution to energy poverty. The price of batteries, solar and other energy technologies has been decreasing since 2010, reducing the cost of operation. According to the International Energy Agency, microgrids are the most cost-effective option to deliver electricity to more than 70 percent of the unconnected. By powering fridges, fans, irrigation pumps and other machinery, microgrids have saved time for families on household chores, helped farmers increase crop yield and light classrooms. In India, a project that Smart Power India and the Rockefeller Foundation launched is using microgrids to power more than 100 villages serving 40,000 people. More than 140 microgrids that this initiative has built have helped to alleviate energy poverty in the region.
Biogas Digesters: Biogas digesters burn organic waste to generate odorless, clean-burning methane. Some experts consider them carbon-neutral because they offset more emissions than they create. The average home biogas system can reduce firewood use by up to 4.5 tons each year, which translates into four tons of greenhouse gas emissions. Biogas digesters are a sustainable, reliable technology for powering gas stoves and lights, requiring little maintenance and is safer than combustible tanks of liquid petroleum gas. Because of their potential to alleviate energy poverty, the government of Nepal, through its Alternative Energy Promotion Center, has helped build more than 200,000 biogas systems across the country and aims to increase that number to two million.
LED Lighting: Solar-powered LED lights are delivering electricity to those unable to plug into power grids. Thanks to extensive innovation in the field, people can now also use many LED lights to power phone charging and small fans. LED has a long service life, between 10 and 20 years, which makes it a reliable form of sustainable lighting. They are also portable, easy to install and safer than fuel-based lighting. People unable to connect to an electric grid have bought more than 2.1 million LED-solar products globally. According to the IFC-World Bank Lighting Africa program, nearly 5 percent of Africans without access to electricity, around 28.5 million people, currently use LED lighting. Nonprofit organizations, such as Solar Aid, are increasing that number as well by introducing solar LED lights to other economically poor areas to sustainably combat energy poverty.
Limited access to reliable, modern and affordable energy services hinders communities and cripples economies. That is why achieving the United Nations' Sustainable Development Goal of universal energy access by 2030 is so critical. These three sustainable technologies solving energy poverty are leading the way.
– Kayleigh Rubin
Photo: Flickr
https://borgenproject.org/wp-content/uploads/logo.jpg
0
0
Jennifer Philipp
https://borgenproject.org/wp-content/uploads/logo.jpg
Jennifer Philipp
2020-05-05 07:30:03
2020-05-05 12:41:30
3 Sustainable Technologies Solving Energy Poverty