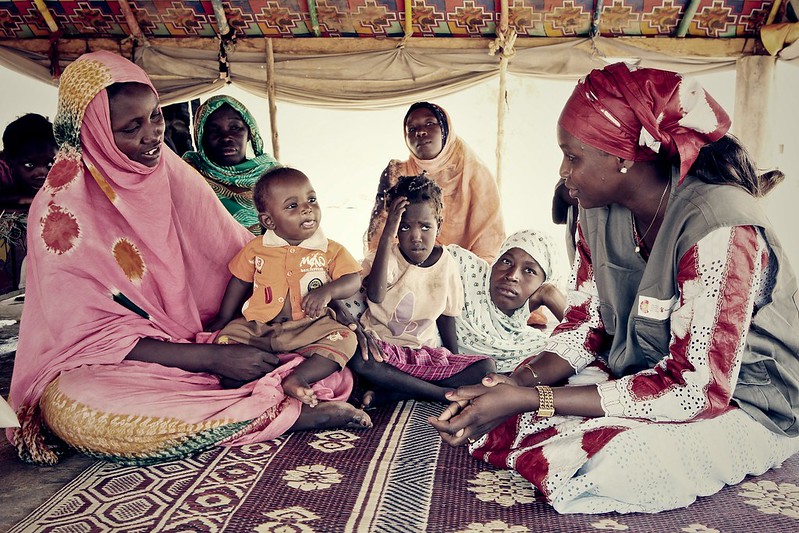 The Islamic Republic of Mauritania is a West African nation with a population of more than 4 million people. The country is a "deeply patriarchal society" in which women and girls are taught that they are inferior to men and must please men in order to have a fulfilling life. One manifestation of this culture is the standard of beauty for women, which emphasizes obesity as a sign of wealth, status and desirability. The importance of achieving this beauty standard has resulted in the practice of leblouh, or the force-feeding of girls as young as five until they become obese. The practice of leblouh in Mauritania has serious health effects, but women are fighting against it. Here are five facts about leblouh in Mauritania.
5 Facts About Leblouh in Mauritania
Force-feeding is a relatively common phenomenon:

Nearly

one out of five women

in Mauritania have been force-fed. Leblouh is much more prevalent in rural areas, where traditions and customs are practiced more strictly. A 2007 study found that

75% of rural women

had experienced leblouh in Mauritania. At the same time, less than 10% of women and girls in cities and urban areas had experienced force-feeding.

Leblouh has severe consequences on the health and safety of women. During two months at a feeding camp, girls must consume up to 16,000 calories of meat, milk, grains and oils per day. Refusal to eat often results in physical repercussions. Of women in these camps, 60% reported physical punishments like beating. More than a quarter had their fingers broken as punishment. However, the health effects of obesity are a punishment on their own. Overweight women risk conditions like cancer, kidney failure, heart disease, diabetes and sleep apnea. They also often face harmful psychological effects as well as a short life expectancy. Additionally, obesity puts women at risk for complications during pregnancy and childbirth.

The Mauritanian government is working to combat obesity. It started a media campaign encouraging weight loss and healthier living habits in 2003. Doctors and experts throughout the country supported the campaign, which emphasized the health effects of obesity. However, the lack of media access in rural areas made it hard to communicate these messages to rural communities, where leblouh is more common. Only one-quarter of Mauritanian women watch TV. Additionally, just 27% of women listen to the radio on a weekly basis, and 11% read newspapers. This made it difficult for the government's campaign to reach its intended audience.

Women-only gyms have opened to encourage weight loss and healthier living habits among Mauritanian women.

The first

women-only gym

opened in the capital city of Nouakchott. As of 2011, it had 300 members. Women joined the gym for various reasons, including doctors' orders, self-image and the infiltration of Western culture and its emphasis on thinness.

Women-led NGOs have been founded to fight against the practice of leblouh and advocate for women's empowerment throughout Mauritania

. One such organization is Espoire. The leader of Espoire is Fatma Sidi Mohamed, who experienced force-feeding as a child. The organization aims to provide women with more

opportunities to earn an income.

Mohamed believes that if women can earn their own incomes, they will be less likely to pull their daughters out of school in order to "fatten them up for early marriage." Espoire teaches women to read, provides classes on health and grants microcredit to women in Nouakchott. This all has the end goal of encouraging women to join the workforce and live healthier lives.
As these five facts about leblouh in Mauritania demonstrate, force-feeding is a widespread and serious issue. The cultural emphasis on obesity poses severe threats to women's health and social wellbeing. However, this culture seems to be changing in favor of healthier lifestyles, especially in cities.
– Sydney Leiter
Photo: Flickr
https://borgenproject.org/wp-content/uploads/logo.jpg
0
0
Kim Thelwell
https://borgenproject.org/wp-content/uploads/logo.jpg
Kim Thelwell
2020-10-16 13:29:50
2020-10-16 13:29:50
Force-Feeding in West Africa: 5 Facts About Leblouh in Mauritania