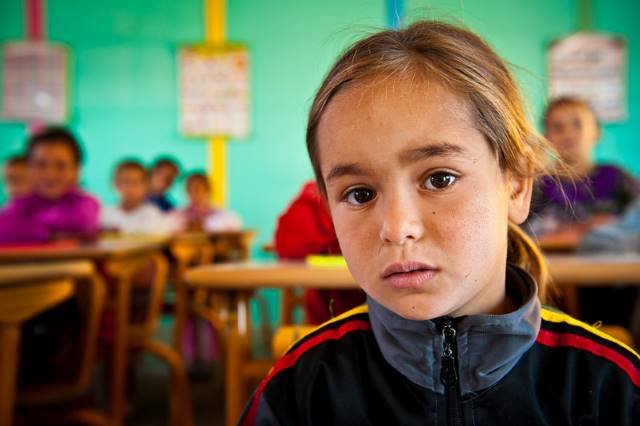 While human trafficking in Morocco persists, this small North African country is working to end it. The U.S. Department of State identifies Morocco as a Tier 2 country, meaning it has taken steps to eliminate human trafficking but it does not yet meet minimum standards. In 2016, Morocco enacted an anti-trafficking law, laying the groundwork to tackle this issue. Morocco addresses human trafficking in a variety of ways, including partnering with organizations that spread awareness, providing resources to victims and preventing future trafficking.
Types of Human Trafficking in Morocco
Human trafficking in Morocco includes unpaid domestic labor, forced begging and sexual exploitation. Children can become victims when their families, usually from low-income backgrounds, send them away to work. Boys often become agricultural laborers or work in trades such as carpentry or mechanics. Meanwhile, girls typically work as domestic servants or experience exploitation through sex trafficking. Despite Morocco's child labor law and a 2018 law that specifically protects domestic workers, employers frequently pay these children far below minimum wage and abuse them. Traffickers also force migrants into sex work and other types of labor. Morocco's major cities are destinations for "sex tourists" from Europe and the Middle East who take advantage of trafficked women and children.
Who are the Victims?
The U.S. Department of State reported that, in 2020, Morocco identified 441 trafficking victims and referred them to care. Of these reported victims, 245 were female, 196 were male, 398 were adults and 43 were children. The majority (426) were Moroccan citizens, although migrants from sub-Saharan Africa and South Asia were also vulnerable. Some migrant human trafficking victims may have gone unidentified.
Families who are struggling economically contribute to trafficking by taking children out of school and sending them to work, where they often experience exploitation. Traffickers also frequently target migrants, some of whom are undocumented and are passing through Morocco en route to Europe. The U.S. Department of State reported that traffickers who abuse migrants often come from the same countries as their victims. Traffickers may use physical and emotional abuse or withhold migrants' passports to keep them in servitude.
How Morocco is Addressing Human Trafficking
In 2016, Morocco enacted Law No. 27.14. This law defines human trafficking victims as well as human trafficking crimes and their penalties. Under this law, the government provides victims with medical and psychological assistance as well as free legal aid. Morocco's anti-trafficking law also created a national commission to stop human trafficking and prevent future cases from occurring.
In addition to policy changes, Morocco addresses human trafficking by working with organizations locally and abroad. SAVE, which stands for Soutien à l'identification et l'accompagnement des Victimes de Traite des êtres Humains, is a three-year project that aims to identify and support trafficking victims in Morocco. In 2019, the French nonprofit CCEM founded SAVE, which the European Union funds. SAVE partners with the Moroccan government and several Moroccan nonprofits. The goals of the project include receiving at least 500 trafficking reports and identifying a minimum of 100 victims by 2022. It also hopes to share best practices with other nations in the region.
Moving Forward
While Morocco has made progress in ending human trafficking, more work is necessary. According to the U.S. Department of State, Morocco's efforts in prosecuting and convicting human trafficking cases have decreased. Additionally, migrant trafficking victims still receive unfair punishment for crimes, such as immigration violations and prostitution, that traffickers forced them to commit. The U.S. Department of State's recommendations include establishing systemized procedures to identify victims, especially migrants, separating data on human trafficking and migrant smuggling crimes and providing training on Morocco's anti-trafficking law.
In an interview with U.N. Women, Amina Oufroukhi, president of the International Judicial Cooperation Department, noted that victims are often afraid to seek help, making identifying human trafficking difficult. To address this problem, Oufroukhi has helped create a network of prosecutors who have training in victim identification and established a Moroccan public awareness campaign. She is also working on a guide that will help prosecutors better apply Morocco's anti-trafficking law. Oufroukhi further hopes the government and organizations will continue to build trust with those affected and that more research on human trafficking and migration in Morocco will occur.
Human trafficking continues to plague Morocco. However, efforts by the government as well as organizations working on the ground have made great strides in protecting the rights of victims and preventing future exploitation and abuse. As Morocco addresses human trafficking with a diverse set of invested stakeholders, there is hope that its most vulnerable populations will eventually live in freedom.
– Annie Prafcke
Photo: Flickr
https://borgenproject.org/wp-content/uploads/logo.jpg
0
0
Jennifer Philipp
https://borgenproject.org/wp-content/uploads/logo.jpg
Jennifer Philipp
2021-09-09 09:39:21
2021-09-13 00:53:34
The Road to Eliminate Human Trafficking in Morocco