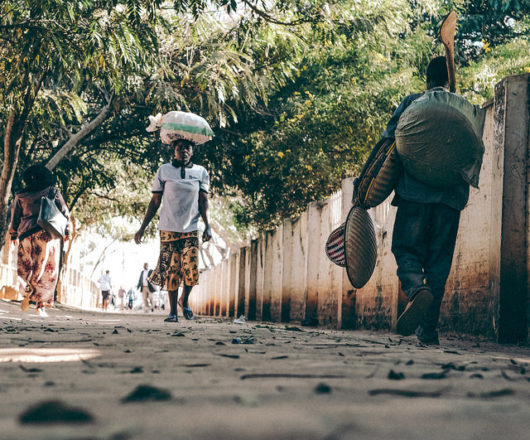 Tanzania is home to Africa's highest peak and borders the continent's deepest lake, but among these geographical wonders lives East Africa's largest population struggling to reach adulthood. According to the United Nations, Tanzania has the world's largest youth population in modern history that, if cultivated with proper programmatic support, could result in unprecedented societal growth and progress as the population ages.
However, surviving childhood and staying healthy are major threats to an aging Tanzanian population where life expectancy is low. Lack of quality health care and poor sanitation contribute to high infant mortality and lives lost to preventable diseases. International aid is bolstering local and government-sponsored programs to address some of the most critical issues contributing to life expectancy in Tanzania, but more support is needed. In the article below, these and other issues are discussed in a form of 10 facts about life expectancy in Tanzania.
Ten Facts About Life Expectancy in Tanzania
Overall, life expectancy in Tanzania has increased by nearly 10 years in the past decade. According to the most recent data, Tanzanians are expected to reach nearly 66 years of age, compared to 57 years of age in the mid-2000s. Several factors contributing to this success include socioeconomic growth through employment, higher incomes and more education.
Nearly 20 percent of deaths in Tanzania are preventable with proper access to surgical care. The Tanzanian government is aware of the gap in health care access and has launched the National Surgical, Obstetric and Anesthesia Plan, dedicated to improving access to surgical, anesthesia and obstetric services by 2025.
Malaria is the leading cause of hospitalization and death of children in Tanzania and one of the leading causes of all deaths in the country. Tanzania's malaria epidemic has sparked decades of solution-driven support and strategic oversight from the Millennium Development Goals and Roll Back Malaria Partnership. Both initiatives have helped address this preventable disease and allowed Tanzanian children to live longer.
Every day, 270 Tanzanian children under the age of 5 succumb to preventable diseases such as malaria, pneumonia and diarrhea. The need for a stronger health system and service delivery is reflected in the high rates of childhood mortality. The childhood mortality rate is, however, improving and has dropped by nearly half since the early 1990s due to concerted efforts from Tanzania's government and international aid.
Seventy-five percent of Tanzanian children have received all basic immunizations. With global immunization coverage consistent at 85 percent, Tanzania is taking health security for children seriously. One major barrier to higher coverage is the disparity between regions. International aid efforts like those from the U.S. Agency for International Development (USAID) offer support for childhood vaccination which is a contributing factor for a drop of two-thirds since 2000 in child mortality.
Tanzanian children born to mothers with little education are 1.3 times more likely to die before their fifth birthday than children whose mothers have secondary or higher education. Further, adolescent women in Tanzania who have not been able to access education are five times more likely to be mothers than those with secondary or higher education. Programs from the Girls Educative Collaborative like Launch a Leader, that prepares girls heading to secondary school, help break down barriers and expand access to continuing education for young women.
Two-thirds of women in the country give birth in a facility with a skilled practitioner. The assistance of an attendant reduces the chances of maternal mortality during birth, however, large gaps in skill among delivery attendants leave women at risk for maternal mortality.
Twenty-seven million Tanzanians lack access to safe drinking water and 35 million Tanzanians rely on unimproved sanitation. These unsafe water and sanitation conditions disproportionately affect children and rural communities. But, there is hope. Organizations like Water.org have begun tapping into Tanzania's existing technology infrastructure to improve the country's water and sanitation infrastructure through digital finance and the company's WaterCredits program.
Tanzania has one of the world's lowest physician-to-population ratios. WHO estimates that there are three doctors, nurses or midwives for every 10,000 Tanzanians. With a population of over 50 million and a recommended minimum threshold of 23 providers for every 10,000 people in low-income countries, these numbers highlight a significant gap in health care coverage. One USAID program, in collaboration with Tanzania's government, has trained over 500 health providers in more than 400 facilities to address critical needs.
Almost 1.5 million Tanzanians living with HIV, the AIDS epidemic are being well managed. Tanzania's extensive roll out of antiretroviral medications has helped minimize the impact of the country's epidemic over the last decade and improved life expectancy in the country.
The above presented 10 facts about life expectancy in Tanzania speak about the positive outcomes international and government solutions have on Tanzania's population, but also highlight areas for further growth. Malaria is one of the leading deterrents for economic development and foreign investment in the country, and Tanzania did not meet the 2015 Millennium Development Goal targets for childhood or maternal mortality. With the proper support, Tanzania is on track to excel. The country's future looks brighter (and older) than it did a mere decade ago.
– Sarah Fodero
https://borgenproject.org/wp-content/uploads/logo.jpg
0
0
Kim Thelwell
https://borgenproject.org/wp-content/uploads/logo.jpg
Kim Thelwell
2019-02-17 13:30:27
2019-12-18 14:20:04
Ten Facts About Life Expectancy in Tanzania