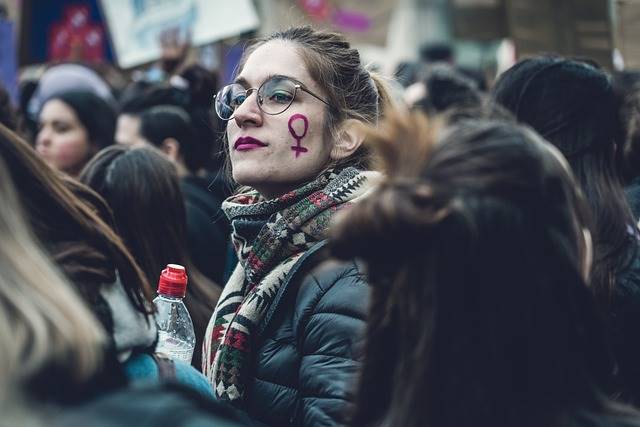 With the rise of women's rights movements in recent years, French citizens have mobilized to address gender issues, especially the prevalence of femicide and domestic violence. France has made much progress in the realm of gender equality, including the establishment of policies and programs promoting women's rights in France under the Macron administration. However, there is still much to be done to reach true equality and to end gender-based violence.
Violence Against Women
In France, femicides —  the killing of women by a relative or significant other — have been a significant reason for protest in recent years. La Fondation des Femmes, or the Women's Foundation, is one protest group that has formed around the issue as it believes government efforts to curb the violence are not enough to keep citizens safe. In a recent article from the BBC, the Women's Foundation criticized the lack of adequate gun policy as firearms are one of the most common weapons used in femicides.
Additionally, pandemic-induced lockdowns have forced many women to be confined in the same space as abusers, resulting in a 30% increase in domestic violence reports, according to France24. Due to its continued prevalence, gender violence is a central concern for activists advocating for women's rights in France.
The #MeToo movement also gained traction in France in 2017 under the French name #BalanceTonPorc. Though there were no significant convictions or resignations of perpetrators of sexual violence at first, the rise in protests and social media movements greatly increased the visibility of victims in 2020.
Efforts to Combat Gender-Based Violence
President Emmanuel Macron's emphasis on gender equality provided much hope for feminist voters during his 2017 presidential campaign. As part of his pledge to support women's rights in France, Macron implemented protective policies for women and has established the position of Secretariat of Equality between Women and Men, a role currently held by Marlène Schiappa. Under Macron's administration, France scored 75.1% in 2020 in terms of the Gender Equality Index, ranking third-best among all members of the EU.
In response to protests and the advocacy of groups such as the Women's Foundation, the French government implemented several pieces of legislation addressing gender violence. According to the BBC, Prime Minister Edouard Philippe held a domestic violence conference in 2019, during which he pledged to increase the number of temporary shelters for victims, improve the procedures of domestic violence cases and contribute more than $6 million to the cause. French parliament added to these measures by approving a law permitting doctors to reveal the identity of a patient if domestic violence is putting the patient's life at risk.
Women's Rights Progress
There has been some improvement as between 2019 and 2020 the number of domestic murders of women decreased from 146 to 90, a historically low number that the government believes to be a result of the work of its policies and law enforcement.
Despite government efforts to decrease gender violence, many individuals are still concerned by the alarming numbers of femicides. Protest groups in France are creating street collages highlighting femicide and sexual harassment. Caroline De Haas, the founder of the feminist movement NousToutes, told the Guardian that "nearly 100 deaths is no reason to celebrate."
There are several hopeful developments for gender equality in France. However, despite an explicit government commitment to equality, the government must take additional steps to conquer disparities in female employment and leadership, gender violence, harassment and wage gaps. The continued protests asserting an end to violence against women demonstrate the need for more policy and execution of legislation for women's rights in France.
– Sarah Stolar
Photo: pixabay
https://borgenproject.org/wp-content/uploads/logo.jpg
0
0
Saiesha
https://borgenproject.org/wp-content/uploads/logo.jpg
Saiesha
2021-06-04 07:30:04
2021-06-02 06:06:28
Women's Rights in France: Activism and Efforts