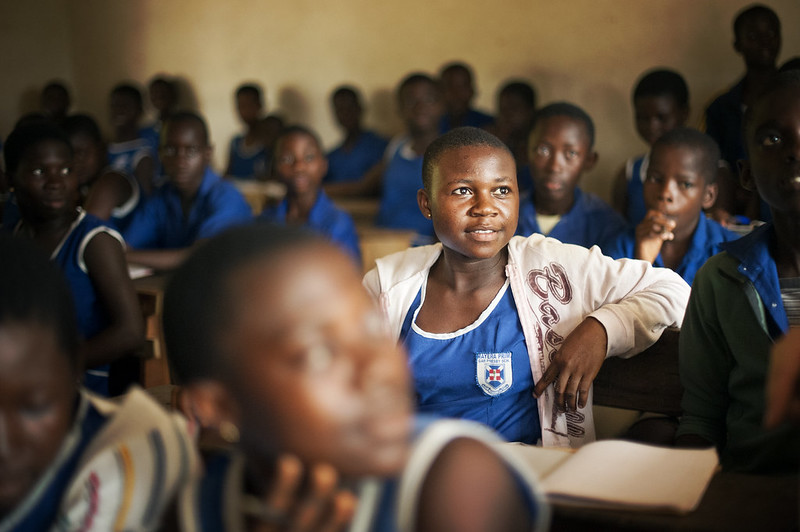 There is a stark difference in education in Ghana between the northern and southern regions. 18-year-old Kelvin Odartei lives in Southern Ghana and recently became the first car-owner in his community. However, Odartei's kinfolk in the northern regions of Ghana had no such chances. Despite a renowned ranking in Africa due to its natural wealth, Ghana struggles with educational infrastructure in the northern regions. Politics in northern regions have restricted learning possibilities. But today, things have changed.
History of the North and South Divide
Ghana was the first African country to gain its independence from British colonial rule. Kwame Nkrumah led the country to independence on March 6, 1957, while he formed Pan-African organizations across the continent. Nkrumah led successful efforts to expand literacy in Ghana. His administration built and funded multiple schools across the southern regions. As a result, many southern regions have an educated population of young adults.
However, that was not the case in Northern Ghana. Sources indicate that the Nkrumah administrations neglected the northern regions' educational system in the 1960s due to tribal-nationalist conflicts that emerged alongside the post-colonial governing efforts. As quoted by President Nkrumah's critics, "We were hoping that when Ghana was independent the newly all-African Government would provide the North with all that was required to free the North from ignorance… [I]nstead this the Government dominated by Southerners, are doing all they can to keep the Northerners down so that they can use them as servants." Since then, not many governments have made efforts to increase the quality of education in the northern regions.
For instance, the Sanguli schools in the northern region, founded in 1961, had 500 students with only four teachers. The school's quality and infrastructure were reported to include "inadequate infrastructure, insufficient teaching staff and lack of information, communication technology, ICT laboratories, as well as libraries." As a result, the poverty rate has remained alarmingly high, according to concerned residents.
Lack of resources and budgets has also resulted in poor educational settings — students were forced to sit on the floor, potholes inside the classroom had issued health and safety concerns and parents reported students experiencing forced labor in teachers' farms in exchange for school fees.
2017 and Beyond
Things took a turn in 2017 as Ghana's current president Akufo-Addo ensured that all regions will have newly constructed schools and supplies. "There will be no admission fees, no library fees … no examination fees…. There will be free textbooks, free boarding and free meals." You can learn more about recent reforms for education in Ghana here.
U.S.-founded Millenium Change Corporation (MCC) has funded over $9 million for Ghana's educational sector. This includes money for the construction of 221 schools in Northern and Southern Ghana. Furthermore, since 2007, MCC has made groundbreaking "investments in education infrastructure [which] would lead to improved school access. Improved school outcomes would lead to poverty reduction through economic growth."
Today, Ghana has one of the highest investments in education with "30% of the government budget on the educational sector" and 11% of the country's GDP invested in public schools. Because of the increased educational infrastructure, young students like Odartei can feel confident that Ghana can carry their future dreams.
– Ayesha Swaray 
Photo: Flickr
https://borgenproject.org/wp-content/uploads/logo.jpg
0
0
Kim Thelwell
https://borgenproject.org/wp-content/uploads/logo.jpg
Kim Thelwell
2021-06-09 01:31:46
2021-06-09 16:01:20
Education in Ghana: the North and South Divide