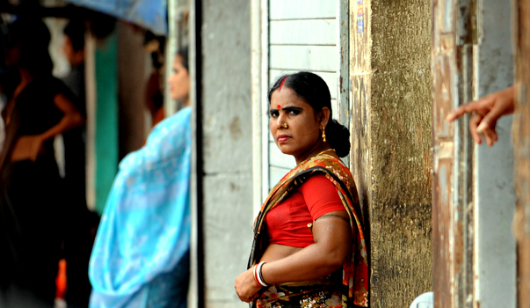 The Indian education system is steadily improving, thanks in part to the Right to Education Act passed in 2009. This granted free education for all children between the ages of 6 and 14. Now, 98 percent of children in India are enrolled in primary school. But this number does not tell the full story.
Many students in India still slip between the cracks — namely, female students. 62 percent of out-of-school children are female, as are two-thirds of illiterate citizens between the ages of 15 and 24. Furthermore, female students are much more likely to face harassment at school, which contributes to their increased dropout rates.
In 2010, Robin Chauraysia founded the Kranti organization, a nongovernmental organization (NGO) specifically working to educate and empower girls who were born in Kamathipura, Mumbai's red light district. Established by the British in the 1700s, Kamathipura is one of the world's oldest and largest red light districts. Here, over 10,000 women from all over India and nearby countries, such as Nepal and Bangladesh, work as prostitutes. Most have been trafficked, sold by relatives or trapped by men who promised them a better life in Mumbai. New arrivals to Kamathipura are often kept captive and blackmailed into staying. These women become stuck in the industry, as other employers discriminate against working and former prostitutes, and will not even hire them for simple jobs such as cleaning.
Chauraysia's goal in starting the Kranti organization was to give these girls the same opportunities and education as more fortunate children and help them grow up to become leaders. Due to the extra support most students require, as well as the need to serve differing education levels, Kranti exists outside of the formal school system. However, the girls are encouraged to attend formal schooling when they feel ready. All girls receive therapy upon entering Kranti, which incorporates both cognitive-based methods and more creative practices, such as art or dance-movement therapy. They also work on improving their relationships with their mothers, who they are often taught to be ashamed of because of their profession.
Eventually, girls begin attending classes in a wide range of subjects. All students practice meditation and journal writing every day. They also learn math, reading, music, current events and creative thinking. At the center of the Kranti curriculum are multiple social justice units, covering topics such as caste, class, religion, the environment, gender, sexuality and women's rights. The girls learn about the roots of India's most pervasive social justice issues and where progress needs to be made. They work on projects around these units and offer creative solutions to the problems presented. They are also required to choose one physical extracurricular, such as karate or kickboxing, and one artistic extracurricular like photography or painting.
"Kranti" is the Hindi word for "revolution," and the girls are traveling the world to spread the stories of their own personal revolutions. Kranti takes three to five trips each year, some around India and some abroad, in order to connect with other NGOs and lead workshops. The girls also wrote a play titled "Lal Batti Express," or "Red Light Express," about their stories of struggling and surviving. The play focuses on their experiences with discrimination and dealing with the stigma of their background. They are currently touring across the United States, performing at theaters and schools in New York and Los Angeles, a jail in Washington, D.C. and a domestic violence support group in Chicago. Kranti is also working with the Utah-based nonprofit Operation Underground Railroad, which helps rescue children from sex slavery.
When it comes to getting an education, women in India often face obstacles. But as the girls who were given a second chance with Kranti spread their message of revolution, they prove that it is possible for children of any background to succeed with the right support.
– Jane Harkness
Sources: GOOD Magazine, The Guardian 1, The Guardian 2, Kranti, KSL, NBC
Photo: The Guardian
https://borgenproject.org/wp-content/uploads/logo.jpg
0
0
Borgen Project
https://borgenproject.org/wp-content/uploads/logo.jpg
Borgen Project
2015-06-30 06:45:05
2020-07-14 14:54:13
Kranti Organization: Educating Girls in Mumbai's Red Light District