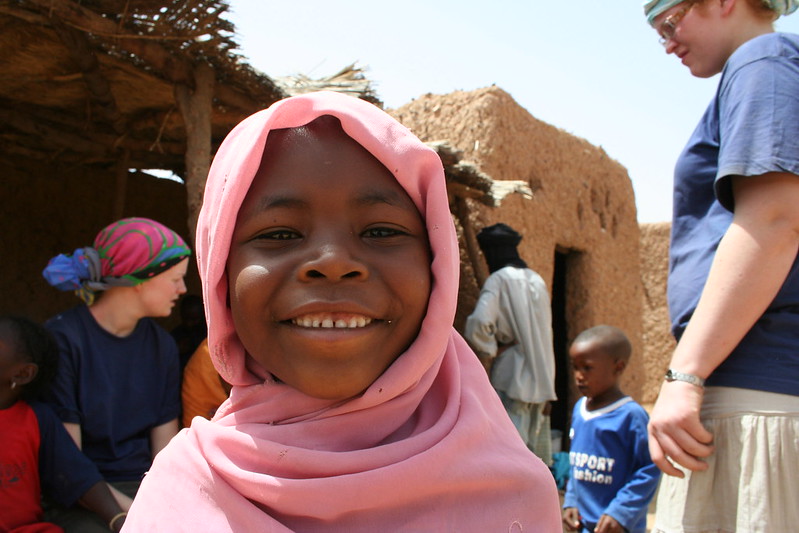 In Niger, the agricultural sector employs more than 80% of the nation's population. Despite making up approximately 40% of Niger's GDP, agriculture faces poor management of natural resources and lack of access to markets. This restricts economic growth in Niger. Importantly, women make up 49.75% of Niger's population but face a lack of access to resources like quality seeds and soil. With poor education and gender inequality, women in Niger have a difficult time gaining financial independence. In this situation, the Millennium Challenge Corporation's Niger Compact is key to empowering women in Niger and securing a stable economic future.
Challenges for Niger's Agricultural Sector
Some of the main issues facing the county's agricultural sector include a lack of reliable access to irrigation, water for crops and livestock as well as a lack of access to markets. The climate in Niger is hot and dry, but only 10% of crop fields have proper irrigation. As a result of frequent droughts, many people struggle to subsist on revenue from crop production and animal agriculture.
Further, the intense variability of the annual amount of rainfall causes drastic changes in crop yield each year. In addition to environmental factors, farmers in Niger are often unable to access quality seeds and fertilizers. Pests like locusts also often destroy crops. All of these factors work together to create challenges to achieving economic stability and food security in Niger.
Addressing These Challenges
The Millennium Challenge Corporation (MCC)  aims to address these challenges in Niger through agricultural grants. Its Niger Compact program focuses on encouraging sustainable use of Niger's natural resources improving market access. To do so, MCC invests in irrigation systems, improved roads, resource management and climate-resilient crop production. As of June 30, 2020, MCC has given more than $74 million in grants to agricultural enterprises. The organization has also successfully helped fund the renovation of the Konni Irrigation System, Niger's largest irrigation system. In the future, the improved irrigation system will help boost the economy and improve food security in the nation.
Empowering Women in Niger
As a part of the Niger Compact, MCC commits to empowering women and young people through its grants. Experts believe that if Niger could close its gender gap in the agricultural sector alone, more than 25,000 citizens would escape poverty. While men invest only 35% of their income in their families, women invest 90%. Thus, when women have greater income and spending power, a community's health and education improves. For example, women who have higher incomes can provide their children with higher protein diets that include more meat and fish. Although the Niger Compact focuses on all entrepreneurs and small business owners, MCC believes that poverty reduction requires empowering women in Niger.
Between October 2018 and March 2020, MCC gave $2.3 million in grants to 25 different agricultural production groups. Women owned or ran 13 of those groups. Beyond financial support, the MCC is empowering women in Niger by providing them with educational opportunities. Along the perimeter of the Konni Irrigation System, the organization is offering free literacy courses for farmers. Of the more than 4000 participants in the course, 56% are women.
The MCC's Niger Compact is an important step in raising the socioeconomic status of women in Niger. Investing in women allows them to become more active participants in their country's economy. Accordingly, empowering women in Niger is an important step toward reducing poverty nationwide.
– Maddi Miller
Photo: Flickr
https://borgenproject.org/wp-content/uploads/logo.jpg
0
0
Kim Thelwell
https://borgenproject.org/wp-content/uploads/logo.jpg
Kim Thelwell
2020-10-17 10:32:37
2020-10-17 10:32:37
How Agriculture Grants Are Empowering Women in Niger