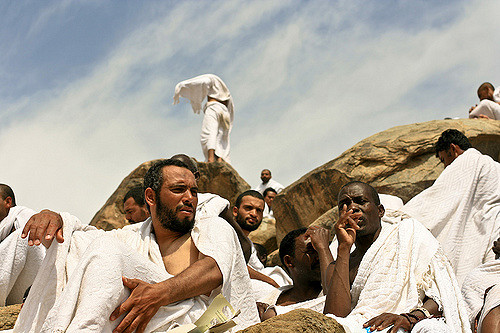 King Salman of Saudi Arabia traveled to Indonesia in March to promote economic ties, and the visit sparked some discussion on the current state of inequality in Saudi Arabia. The cost of the trip was estimated at $18 million, involving six Boeing passenger jets and a military transport aircraft, which held two electric elevators and a limousine.
The Saudi family is the richest in the world, worth an estimated total of $1.4 trillion, predominately due to its assets in petroleum. However, Saudi Arabia is still relatively poor; with 20 percent of people living in poverty, the problem of income inequality in Saudi Arabia is quite evident.
Despite an annual oil revenue of more than $200 billion, most Saudis lack adequate housing, healthcare, sanitation and education. Author Karen House highlights these issues in her book On Saudi Arabia. Most of the oil revenue flows right into the hands of the royal family. At least 80 percent of the revenue in the Saudi treasury comes from petroleum, but the average Saudi citizen does not benefit from those gains. The central government in Riyadh, where the royal family is settled, receives most of the oil profits. This sustains a strong monarchy and keeps the majority poor and powerless. The public simply has no say in how the government spends its money.
Moreover, with so much revenue coming in from oil, the government is still unable to provide jobs for its citizens. Saudi Arabia provides one in four barrels of oil exported around the world, yet 40 percent of Saudi youth between twenty and twenty-four are unemployed. The unemployment is partly due to the fact that 90 percent of all employees in the private sector are foreign workers.
The consequences of having a corrupt government are highlighted in times of chaos. In January 2011, during the Cairo revolution, the city of Jeddah flooded because the monarchy failed to establish basic protections against the weather. Ten people died due to improper sewerage and drainage. The inadequate preparation was blamed on corrupt businesses and the government stealing money from both sewer and drain-related construction projects.
Education in Saudi Arabia is of a poor quality and tends to exclude females. The government restricts the economic opportunities of women, who are denied the same rights as men. The lack of economic freedom also correlates with the high rates of poverty, as 40 percent of Saudis live in poverty and at least 60 percent cannot afford a home.
Saudi Arabia is one of the richest nations in the world, yet the majority of the population lacks basic amenities. The poverty rates show clear income disparity in Saudi Arabia and it needs to be further addressed.
– Marcelo Guadiana
Photo: Flickr
https://borgenproject.org/wp-content/uploads/logo.jpg
0
0
Borgen Project
https://borgenproject.org/wp-content/uploads/logo.jpg
Borgen Project
2017-04-08 01:30:17
2020-04-30 11:55:31
Economic Inequality in Saudi Arabia