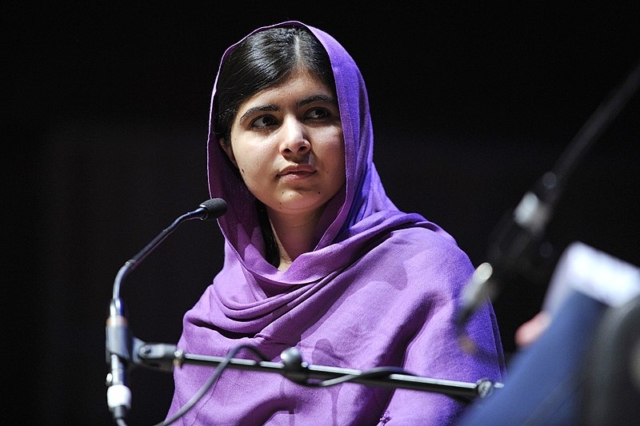 Malala Yousafzai is an activist who works to provide educational opportunities to girls around the world. Yousafzai began the Malala Fund in 2013. The Malala Fund helps girls gain access to 12 years of free, quality education in a safe environment. Today, Yousafzai continues to help children in developing countries with access to education. In May 2021, Yousafzai made a significant donation to safeguard children in Gaza. With the assistance of Save the Children, Defense for Children International Palestine and KinderUSA, Yousafzai's $150,000 donation will help children and families in Gaza rebuild their lives.
The Conflict Between Israel and Palestine
The Gaza bombings since May 10, 2021, caused devastating damage to infrastructure and depleted resources for the two million people living in Gaza. The violence between Israel and Palestine is worse than it was during the Gaza War in 2014. While the tensions reached a ceasefire on May 20, 2021, the conflict stems from more than 25 years of issues between Israel and Palestine. The U.N. reports that 72,000 Palestinians have fled their homes in search of safety in the aftermath of the violent outbreak. Gaza's hospitals are running low on resources to treat the thousands of wounded victims impacted by the bombings and violence. Many of these victims include children.
Malala Yousafzai Supports Children in Gaza
In May 2021, it was reported that "six hospitals, nine health clinics and about 50 education facilities were damaged in Gaza." Furthermore, crucial infrastructures were destroyed and water pipes burst, all while hospitals struggle to care for those in need of medical attention. In order to address these issues, Yousafzai donated a total of $150,000 to three nonprofit organizations in order to help children in Gaza. These organizations are working to provide clean water for children and rebuild schools that were damaged during the conflict. The organizations will also provide medical resources for the children in Gaza.
Organizations Helping Children in Gaza
Yousafzai donated $100,000 to Save the Children, a global nonprofit organization addressing the needs of children in areas where children receive few resources. Save the Children creates programs with families, community leaders and local councils to foster successful and long-term change. As a result of Yousafzai's donation, Save the Children will provide clean water access and food vouchers for children in Gaza. Moreover, the children will receive mental health support. The organization will also provide nutritional support for pregnant women and new mothers.
Other organizations aiding Gaza are Defense for Children International Palestine (DCI Palestine) and KinderUSA. Yousafzai donated $25,000 to each. DCI Palestine safeguards the rights of Palestinian children. Additionally, KinderUSA is an American Muslim organization with a goal to help "children in crisis through development and emergency relief." KinderUSA responds to emergencies involving children in Pakistan, Turkey, Uganda, Somalia, Syria and beyond. In 2013, the organization provided winter clothes to Syrian children to protect them from the potential impacts of the harsh weather.
Hope for Children in Gaza
Save the Children asserts that a ceasefire on its own is not enough and that more must be done to safeguard the fundamental rights of children in Gaza. Yousafzai believes that Palestinian children deserve to live in peace and safety with opportunities to pursue an education and reach their full potential. With the help of organizations fighting to protect children's rights, children living in Gaza have hope of a better tomorrow.
– Nia Owens
Photo: Wikimedia
https://borgenproject.org/wp-content/uploads/logo.jpg
0
0
Kim Thelwell
https://borgenproject.org/wp-content/uploads/logo.jpg
Kim Thelwell
2021-06-25 07:31:27
2021-06-25 01:54:20
Malala Yousafzai Donates to Children in Gaza