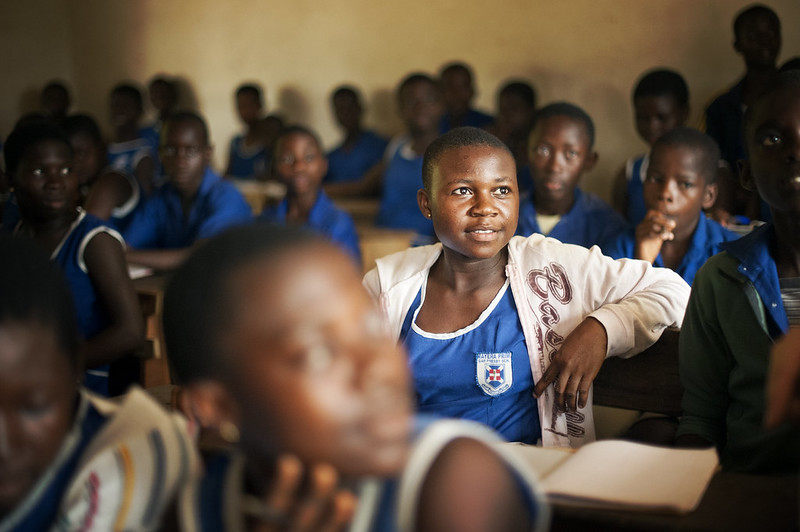 The World Bank is a global financial institution that provides funding to low- and middle-income nations to aid in development. Since its inception, the World Bank has always been focused on sustainable solutions to the problems facing developing nations. For many countries and organizations, COVID-19 has been a massive unexpected barrier to the progress being made. Through 2020 and into 2021, the World Bank has had to adapt its existing projects and new endeavors to operate with COVID-19 in mind.
The Ghana Accountability for Learning Outcomes Project
The Ghana Accountability for Learning Outcomes Project, or GALOP, was established in 2019 with the goal of improving the quality of low-performing schools in Ghana and ultimately improving education equity. GALOP operates in 10,000 schools in disadvantaged areas, implementing measures to improve the quality of education and the presence of accountability. The project benefits more than two million students and tens of thousands of teachers.
Since COVID-19 struck and majorly disrupted education systems and school attendance, the project has been adjusted to remain as effective as possible. Notably, it has expanded its benefits for children with disabilities, for whom education is less accessible than ever. The World Bank is responding to the consequences of COVID-19 on the school system to provide more appropriate aid where necessary.
The Sahel Women's Empowerment and Demographic Dividend Project
The Sahel Women's Empowerment and Demographic Dividend Project, which has been active since 2014, is also being adapted to compensate for the impacts of the pandemic. The goal of this project is to empower African women and increase their accessibility to health services. A substantial part of its mission involves education and raising awareness about female empowerment.
The World Bank has been presented with a significantly heightened issue compared to when it took this project on more than five years ago. Domestic violence rates have increased, girls' enrollment in schools is lower than ever and much progress in the way of female empowerment seems to have been undone by the pandemic. In response to this, the World Bank project has shifted its focus primarily to young girls and women at risk of violence. These are two groups whose hardships are most exacerbated by COVID-19. The World Bank recognizes that and has adjusted its actions to prioritize those most at-risk.
New Projects
In addition to revising and expanding existing projects, the World Bank has taken on many new projects specifically to help relieve the consequences of COVID-19. The organization has played a large role in providing vaccine accessibility to developing countries and has provided significant funding for its member nations to assist in mitigation and COVID-19 relief efforts.
Some projects, like Building Back Better, were created to provide support for impoverished communities so that they cannot only recover from the global health crisis but to maintain the progress made prior to it. Building Back Better focuses on implementing solutions that are sustainable and will be functional long-term within developing nations.
Other projects, like the Kinshasa Multisector Development and Urban Resilience Project, known as Kin Elenda, focus on problems that existed prior to COVID-19 but have been exacerbated by the crisis. In particular, Kin Elenda targets accessibility issues present in urban neighborhoods in the Democratic Republic of the Congo. It is providing solutions that are rooted in resilience and introducing equity to these urban areas.
In an April 2021 conference, India's Minister of Finance Nirmala Sitharaman urged the World Bank to continue funding at this level, which is considered a "crisis response." It is clear that the organization's targeted efforts are providing genuine relief during this crisis, and the countries impacted would benefit from the continuation of these efforts.
The World Bank is dedicated to ending extreme poverty and promoting shared prosperity. While the global crises presented by COVID-19 have exacerbated many of the issues that contribute to poverty, the international organization has proved that it will continue to fight for its mission. The World Bank's success in fighting the pandemic has presented evidence of poverty solutions that are both sustainable and adaptable.
– Samantha Silveira
Photo: Flickr
https://borgenproject.org/wp-content/uploads/logo.jpg
0
0
Kim Thelwell
https://borgenproject.org/wp-content/uploads/logo.jpg
Kim Thelwell
2021-05-26 01:30:25
2021-05-25 12:15:14
The World Bank's Projects Adapt to COVID-19