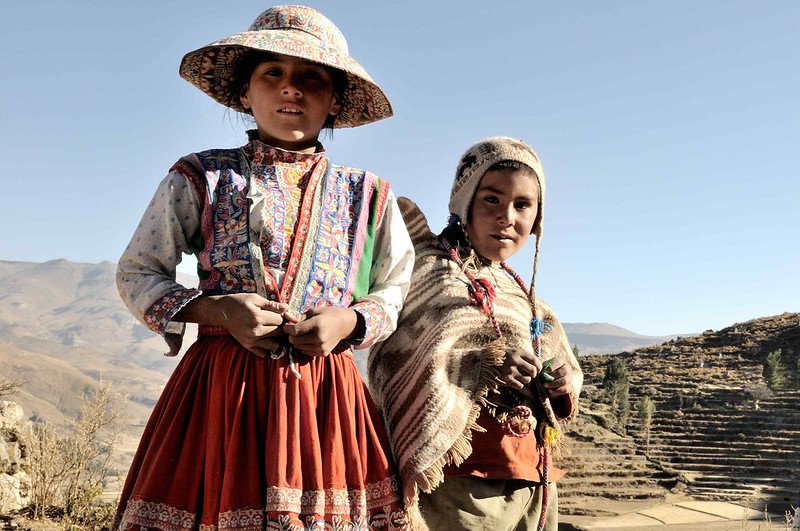 Peru, a small country of 32 million located on the western coast of South America, has made significant reductions in poverty in the 21st century. Over the last 20 years, Peru's GDP quadrupled and its poverty rate decreased by nearly 30% by 2019. Peru's rapidly growing economy, combined with substantial social welfare programs, resulted in a drastic increase in quality of life for poor and middle-class Peruvians. But notably, these gains largely concentrate in urban areas. While the Peruvian economy was not exempt from a COVID-19 induced recession, expectations have determined that it could rebound in 2021. Here is a review of how things stand in regard to eliminating poverty in Peru.
Eliminating Poverty in Peru
Prior to the COVID-19 pandemic, Peru experienced 14 consecutive years of poverty reduction. Its economy ranks as one of the 21st century's fastest-growing economies due to the high demand for its natural resource exports of copper, petroleum and zinc. While Peru's middle class enjoys substantial growth due to its booming economy, inequality persists, especially in rural areas. A web of social welfare programs has been integral to Peru's successful war on poverty as well as increased access to education and financial institutions. Previous administrations successfully balanced growth and poverty reduction in Peru, but more work is necessary.
Rural Poverty in Peru
Despite Peru's strong growth and successful anti-poverty initiatives, much of the rural population still suffer material deprivation. In 2014, Peru's rural poverty rate was nearly 50% with an estimated 15% of rural children suffering from chronic malnutrition.
Past administrations created several initiatives to expand welfare access in rural areas. However, Peru's diverse geography and mountainous rural terrain make them difficult to implement. Rural Peruvians experience limited access to social programs and high transaction and transportation costs. Additionally, they enjoy far less economic opportunity or connection to growing markets than their urban peers.
Rural poverty concentrates most widely among the indigenous population, who often live in geographically isolated areas. Exacerbating the urban-rural cleavage are conflicts between the government and indigenous rights groups over mining and energy projects in the Andes. This conflict highlights the friction between extractive policies that constitute the base of Peru's growing economy and the lived experience of rural Andeans who bear the cost of these industrial initiatives.
Peru's New President
Pedro Castillo of the socialist Free Peru party won the June 2021 election. His election marked a paradigm shift in Peru's political landscape. The former teacher and son of rural peasants, Castillo won a close election against Keiko Fujimori, daughter of Peruvian dictator Albert Fujimori who ruled the country from 1990 to 2000. Fujimori claimed that election fraud was responsible for Castillo's victory, but the Peruvian election authorities ultimately dismissed her claims. Representing his rural constituency, Castillo declared that "Votes from the highest mountain and farthest corner of the country are worth the same as votes from San Isidro and Miraflores" in response to the baseless claims of election fraud.
Castillo promises to aggressively fight poverty and increase the state's role in the economic response to the COVID-19 pandemic. Castillo's posture as an anti-establishment populist will make his economic revolution difficult in the face of elite opposition. However, Peru's difficult year increased the appetite for radical reforms to the neoliberal economy. Peru has experienced the highest deaths per capita of any country in the world and has seen its poverty rate increase due to the 2020 recession. Castillo's five-year term will be a new chapter for a country that has not seen a truly left-wing president in a generation.
Snowballing Success in Eliminating Poverty in Peru
Peru has made impressive gains against poverty in recent decades. However, a multitude of factors has prevented these gains from undergoing equal distribution among urban and rural Peruvians. COVID-19's impact led to the election of a socialist president who has pledged to take aggressive steps toward poverty reduction, especially in rural areas. While Peru's poverty rate is less than half of what it was two decades ago, there is still a long road ahead to ameliorate the material deprivation that nearly 7 million Peruvians experience.
– Will Pease
Photo: Flickr
https://borgenproject.org/wp-content/uploads/logo.jpg
0
0
Lynsey Alexander
https://borgenproject.org/wp-content/uploads/logo.jpg
Lynsey Alexander
2021-09-30 07:30:31
2021-09-28 09:38:31
Eliminating Poverty in Peru