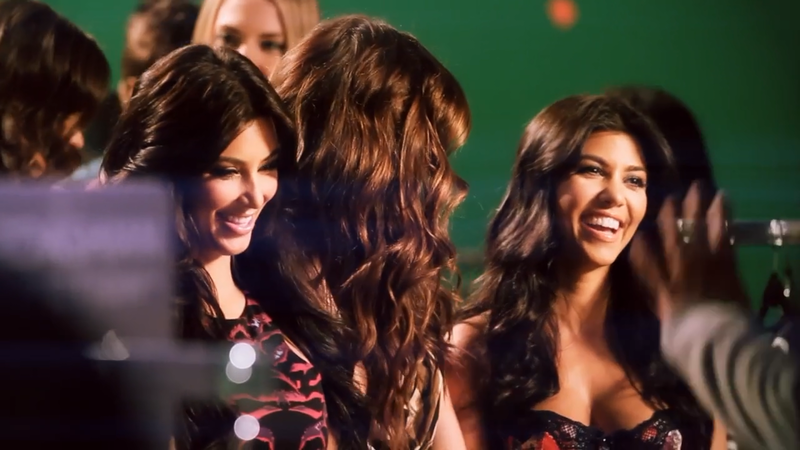 The Kardashians are members of one of the most famous celebrity families in the world. Known for their successful businesses and the popular reality TV show "Keeping Up with the Kardashians," their lives of fame, glamour and wealth often distract spectators from the Kardashians' valuable charitable contributions. Each Kardashian's charity work exemplifies the organizations and ideals they care for most.
Kim Kardashian's Charity Work
Kim Kardashian's charity work includes donating $1 million to the Armenia Fund, which is a humanitarian organization established in 1992 that provides relief to Armenian citizens in need. Overall donations to the fund have contributed to creating schools, highways and medical centers for Armenians. The Armenia Fund has raised more than $100 million for communities in Armenia and Karabakh.
Kim Kardashian also advocates for disaster relief. For example, she answered phones to take donations for the telethon One Voice: Somos Live, organized by Jennifer Lopez, Alex Rodriguez and Marc Anthony in 2017. The television event raised $35 million for victims of Hurricane Maria in Puerto Rico in order to rebuild homes and provide families with the funds to recover their losses.
Kendall Jenner's Charity Work
Kendall Jenner, a world-famous supermodel and Kardashian family member, also helped to reduce global injustice by donating to charity: water. Charity: water, founded in 2006, works with local organizations "to fund water, sanitation and hygiene (WASH)" initiatives in rural areas across the globe. The organization monitors projects to ensure that the initiatives it funds to supply water are able to function sustainably for as long as possible. For her 22nd birthday, she asked fans, friends and family to donate to charity: water in place of a birthday gift. She encouraged donations by noting that she herself "made a donation to fund 25 wells in Ethiopia that will bring clean water to 5,000 people." The birthday campaign raised more than $67,000.
Kylie Jenner's Charitable Work
Many know Kylie Jenner as a prolific contributor to charities across a wide variety of humanitarian areas. She is an ambassador for Smile Train, which is a charity founded in 1999 that funds surgeries for people, mainly children, with cleft lips and palates around the globe. Smile Train also provides speech therapy, nutrition services, dental and orthodontics procedures and "emotional support" to the children it currently helps. So far, the organization has provided aid to more than 1.5 million children.
In 2016, Kylie gave Smile Train 100% of the proceeds of a special lip kit she sold to the public, totaling almost $500,000. Additionally, in March 2020, she donated $1 million to assist people facing the impacts of the Australian wildfires. In this way, Kylie has attempted to diminish inequality around the world.
Kris Jenner's Charitable Work
Kris Jenner has public donated to charities like the Ronald McDonald House Charities, raising and donating $3 million to the organization for COVID-19 relief. The Ronald McDonald House (RMDH), founded in 1974, works to provide support to the families of ill or injured children around the world who require medical care. Kris, along with Kim, also visited Haiti after the 2010 earthquake to provide assistance to families in deep need.
Both Khloe and Kourtney Kardashian publicly state that they prefer not to discuss their charity work and donations with the public. Both the sisters have donated to charities but feel it is not appropriate to flaunt their contributions publicly. Each Kardashian's charity work is unique and reflects the distinct personality of each member.
Outside of the limelight, the Kardashians' charity work shows their commitment to helping the disadvantaged and contributing to global poverty reduction.
– Rachel Reardon
Photo: Wikipedia Commons
https://borgenproject.org/wp-content/uploads/logo.jpg
0
0
Jennifer Philipp
https://borgenproject.org/wp-content/uploads/logo.jpg
Jennifer Philipp
2022-02-06 07:30:45
2022-01-28 13:41:20
A Look at Each Kardashian's Charity Work