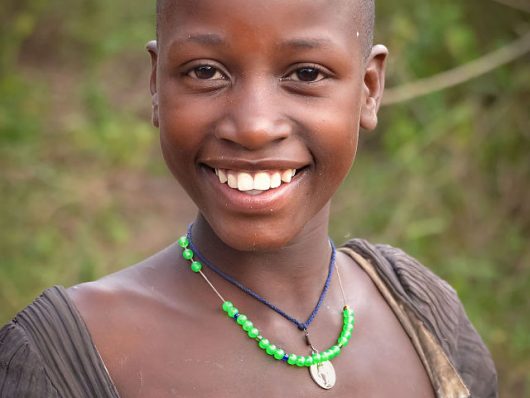 Currently, 80 percent of the world population lives on less than $10 a day. Needless to say, this is a time where the global poverty rate, although at the lowest it has ever been, is still in desperate need of improvement. The estimated unemployment rate as of 2017 was 7.9 percent, a 0.4 percent increase from 2016.
Fortunately, there are organizations and companies such as 31 Bits that are striving to combat the current unemployment dilemma that is actively contributing to global poverty. Starting its journey selling jewelry at local school events and craft fairs, nearly a decade later, 31 Bits is a thriving company composed of strong women whose success has been driven by their desire to help struggling and poor artisans in providing them with dignified job opportunities all throughout the world.
How 31 Bits Came to Be
The young women who started 31 Bits were college students by day while learning about marketing and international development at night. They had no background in business whatsoever; however, they did not allow this obstacle to hinder them. After returning from a life-changing trip to Uganda in college, International Director and Founder Kallie Dovel met many women, most who were single moms without jobs or an education that were the same age as herself.
Although they lacked an education, Kallie was instantly drawn to their exceptional skills and resourcefulness; they were making jewelry out of old posters. Bringing a box of jewelry back home, she was able to sell all that she had to her friends with ease.
Kallie was hit with the realization that with the skills that these women possessed, they needed a market – this is how 31 Bits has come to flourish. Producing products that are thoughtfully designed and ethically made, the mission statement of 31 Bits is, "We use fashion and design to drive positive change in the world by providing artisans with dignified opportunities and inspiring customers to live meaningful lives."
How 31 Bits is Carrying Out its Mission
Actively defying cruel sweatshops where the worker is not paid fairly and is treated poorly, 31 Bits puts the treatment of its artisans at the forefront. The workshops contain quality materials and the necessary protective supplies, and the organization's goal is to ensure that each artisan is able to make a sustainable monthly salary so that they are able to provide for their families.
31 Bits sells jewelry, bags, home décor, ceramics, textiles and more. Its brass jewelry is crafted by hand in Bali and its beads are also handmade in Uganda. Its website explains the religious reasoning behind the name 31 Bits, saying, "We called the company 31 Bits because Proverbs 31 describes a diligent woman providing and caring for her family using her gifts and talents. Oh, and the 'bits' comes from our original and bestselling jewelry that uses beads made out of 'bits' of paper!"
Combating Poverty and Assisting Artists
Because 31 Bits recognizes that there are many countries that suffer from corruption and a poor infrastructure which, as a result, limits many from access to the global market, it works to actively decrease the poverty rate for these countries while sustaining a family atmosphere and preserving tradition. "We've been able to take age-old practices and give them a modern twist," the company explains. "Through 31 Bits, [artisans] now have a place to sell their meaningful work and tell stories of their heritage."
Artisans who work with 31 Bits also receive health care and treatment, counseling, financial education and more. 31 Bits is not only combating the vast amount of global poverty that millions are attempting to grapple with, it is also promoting and encouraging these artisans to pursue their dreams.
– Angelina Gillispie
Photo: Flickr
https://borgenproject.org/wp-content/uploads/logo.jpg
0
0
Borgen Project
https://borgenproject.org/wp-content/uploads/logo.jpg
Borgen Project
2018-05-27 03:13:34
2019-10-27 18:49:28
31 Bits: A Woman-Owned Company That Is Combating Global Poverty