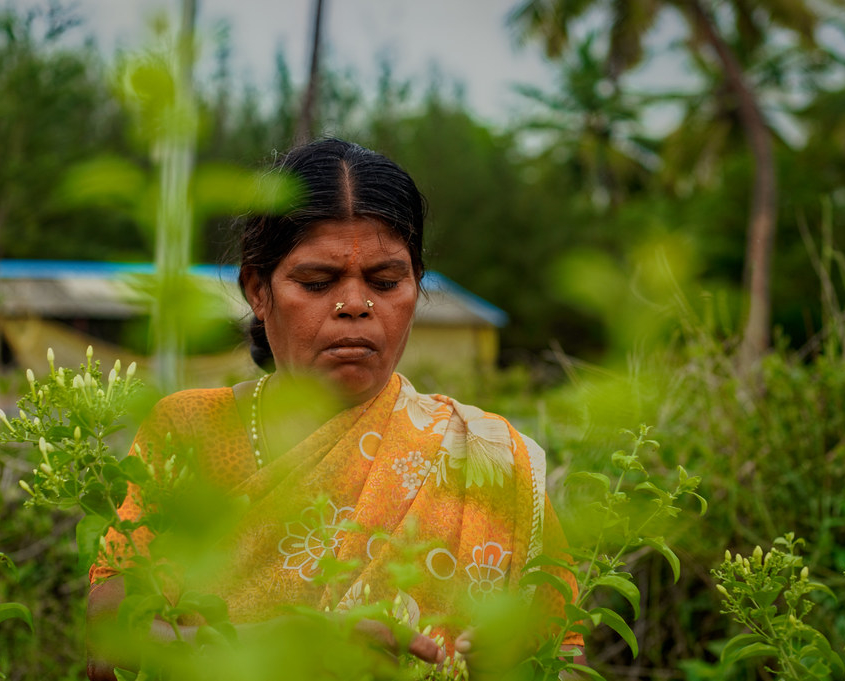 India is experiencing one of the largest and longest-lasting protest movements in world history. It has seen continuous protests for about seven months, most prominently in New Delhi, the capital city. Hundreds of thousands of protestors have gathered to support the movement, in which farmers demand the repeal of three agricultural laws passed by India's government in September 2020. Women, many of them farmers, are leading these protests.
The Farm Laws
The three laws passed are known as the Farm Laws. They allow for the privatization of agricultural markets. While the government stated that the Farm Laws would "give expanded market access and provide greater flexibility to farmers," protestors say the laws will push small farmers into poverty by curtailing produce prices and favoring large corporations.
Women's Role in Agriculture
Women are prominent in the farmers' movement protest scene for multiple reasons. The laws can affect both their work as farmers and their family lives as spouses to farmers. According to India's National Council of Applied Economic Research, women account for more than 42% of India's agricultural labor force but own only 2% of farmland.
In 2019, more than 10,000 agricultural sector workers in India committed suicide, partially due to financial hardships. Widowed women were left to provide for themselves and were often unable to gain rights to their husbands' farmland due to gender-biased inheritance traditions.
Women's Role in the Protests
The farmers' protests and women's role in them have received mixed reactions from the public and the government. S.A. Bobde, the Chief Justice of India, asked, "Why are women and elders kept in the protest?" Bobde asked advocates to encourage women to stop showing up at protest sites. However, women responded to his remarks by yelling "no" into microphones and continuing to protest.
Jasbir Kaur, a 74-year old farmer, told Time Magazine, "Why should we go back? This is not just the men's protest. We toil in the fields alongside the men. Who are we — if not farmers?" On Christmas Eve, protestor Amra Ram, the vice president of the All India Kisan Sabha, acknowledged the work and importance of women in the farmers' movement in India."Women farmers are fighting the battle at the threshold, and we are here to follow them," he said.
Global Response
Despite governmental dismay toward the protestors, there is support for the Indian farmers' movement across the globe. Solidarity protests have been held in Great Britain, the U.S. and Canada. Furthermore, women celebrities such as singer Rihanna, climate activist Greta Thunberg and author Meena Harris have used their Twitter platforms to stand in solidarity with the Indian activists.
"We ALL should be outraged by India's internet shutdowns and paramilitary violence against farmer protesters," Harris tweeted in February.
India's foreign affairs ministry accused foreign celebrities of being dangerously "sensational" after Rihanna's tweet reading "why aren't we talking about this?! #FarmersProtest" increased anger toward India's government officials.
History of Women in Protests
A large female presence is not new in Indian protest scenes. In the 1960s and 1970s, women activists stood up against gender violence and the economic exploitation of women. Their efforts drew the attention of the United Nations, which called for the reassessment of social conditions for women in India. That led to the founding of the Committee for the Status of Women in India (CSWI) in 1974.
More recently, in 2012, protests following the gang rape of Jyoti Pandey demanded public safety reform for women. India passed the Criminal Law Amendment Act in 2013 to address concerns about sexual violence.
In India, women protestors have historically been persistent in demanding reform. Women are propelling the farmers' movement in India, one of the largest protests in history. However, the Indian government has yet to repeal the Farm Laws as protestors demand.
– Sarah Eichstadt
Photo: Flickr
https://borgenproject.org/wp-content/uploads/logo.jpg
0
0
Kim Thelwell
https://borgenproject.org/wp-content/uploads/logo.jpg
Kim Thelwell
2021-09-04 07:30:28
2021-08-31 16:57:15
Women Are the Face of the Farmers' Movement in India