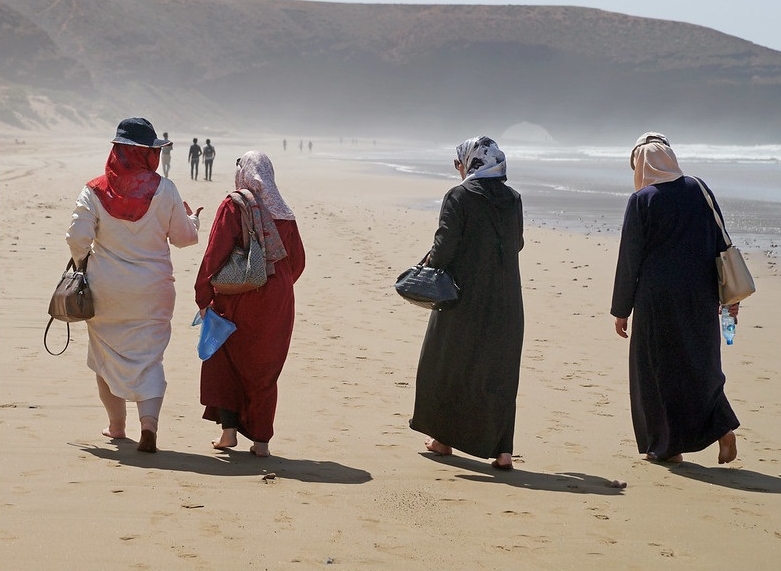 There is a Moroccan village in the foothills of the High Atlas Mountains where a group of women is staking their claim to a portion of the nation's economy. With the support of a government initiative, these women have formed a civil society organization (CSO) known simply as, The Association. These women took part in jumpstarting the production of sheep and honey within the region. This is an effort to combat violence in Morocco.
The Benefits of CSOs
In May 2017, Dr. Beth Shirley, a professor of technical and science communication at Montana State University, participated in a research trip to Morocco. The trip involved the study of how CSOs are designed to improve the lives of women in rural communities. The researchers engaged with members of the Association and learned about how they communicate and organize themselves in a semiliterate environment. Also, how a CSO manages the effects of climate change on their agricultural prospects.
In an interview with The Borgen Project, Dr. Shirley said, "Improving the lives of women like this actually reduces violence and terrorism." Additionally, the women in The Association are contributing to, "the reduction of violence against women more than Morocco's progressive legislation."
There is a long history that has led to this moment in Morocco and women in the High Atlas Mountains stand at the forefront of the fight for rights and against violence.
The History of the Women's Rights Movement in Morocco
Following Morocco's independence from France in the late 1950s, there was a push for sweeping legal and cultural reforms. During the women's rights movement, artistic talents were often used to renegotiate the status of cultural identity in a post-Colonial Morocco. Not long after this, women began to shape contemporary politics by forming unions and other democratic associations and holding positions in the ruling government.
A couple of decades later, the Arab Spring began and shifted the dynamic of the pro-democracy and women's movements in Morocco. This led to radical reforms such as the right to marry without permission from a male guardian, the right to divorce their partner and the right to maintain custody of children after a divorce. The legal marriage age also changed for the better. Once the legal age was 15, now it is 18.
This progressive legislation emboldened more women to invest their time and resources into their society and attempt to combat violence in Morocco. The women of the High Atlas Mountains were a part of this trailblazing class of women. It was in 2012, one year after the Arab Spring, that they formed their Association and began to improve the lives of rural women.
The story of the Association is a testament to the lengths that Morocco has gone to become a progressive Arabian ally. Sadly, there are still many loopholes in the legal framework that fail to protect women from sexual harassment and assault.
Violence Against Women and Terrorism
In this sense, Morocco finds itself stuck in an awkward position when it comes to the protection of women's rights. This is because the policies are progressive enough to anger religious extremists yet lax enough to condone violence against women exercising their rights. This thorny reality has allowed terrorism to propagate in Morocco and neighboring nations like Algeria for the last decade.
At a U.N. Forum in New York City, Justine Coulidiati Kiélem, president of the G5 Sahel Women's Platform, stated that it's critical for women to be allowed to stop terrorism. Kiélem said, "They [Moroccan government] sometimes spend money on the wrong priorities. They need to spend money on where there can be a good impact — supporting women."
The Moroccan government answered this call by implementing policies like the Hakkaoui law. The Hakkaoui Law is in place to combat violence in Morocco. It criminalizes any act of harassment, aggression or sexual exploitation against women. Other supportive laws incentivize women-led programs like the Association. These reforms, paired with a robust counterterrorism strategy, have led to dramatic successes. According to the United States Bureau of Counterterrorism, "There were no terrorist incidents reported in Morocco in 2019."
Some say that this fact is proof that the Hakkaoui law mitigates violence against women. However, advocates for women's rights believe the measures taken have not been enough. For instance, 40% of women between the ages of 18 and 64 experience violence, with more than half of those acts committed by their husbands.
Dr. Shirley said, "During my time in Morocco, I didn't witness or experience any violence, but it does happen, most often behind closed doors." While rates of violence are going down, the law does not go far enough. Al Jazeera reports that "the legislation does not explicitly outlaw marital rape or spousal violence and does not provide a precise definition of domestic violence, leaving women vulnerable."
A Long Path Forward
Dr. Shirley recalled a statement from one of the Moroccan women in her study: "She said, 'I would like to see the women be able to travel more, to think for themselves and make their own decisions and be more independent.'" The Association gives women in this rural village the power to be autonomous — to make the choices that they want to make for themselves. But, this effort could not be done without their collective participation in the movement. On their own, they might not be heard, but together, they speak loudly as one. Together they can combat violence in Morocco.
Morocco is on the brink of a transformative societal shift. The policies in place have to extend to all Moroccan women in both rural and urban communities. Making these changes not only grants women protection and the ability to participate in the economy but also sets new standards for what is acceptable and what is not in a civil society.
Women engage in small acts of resistance every day by exercising their right to protest, by engaging in a collective discourse and by educating members of their community. Moroccan women like those living in the High Atlas Mountains are laying the foundation for the path forward through economic participation. With the right type of legal pressure, advocates may find a way to light the fire that will create a transformative shift forward and combat violence in Morocco.
– Matthew Hayden
Photo: Flickr
https://borgenproject.org/wp-content/uploads/logo.jpg
0
0
Kim Thelwell
https://borgenproject.org/wp-content/uploads/logo.jpg
Kim Thelwell
2021-04-26 07:30:49
2021-05-26 14:03:01
Combatting Violence Against Women in Morocco