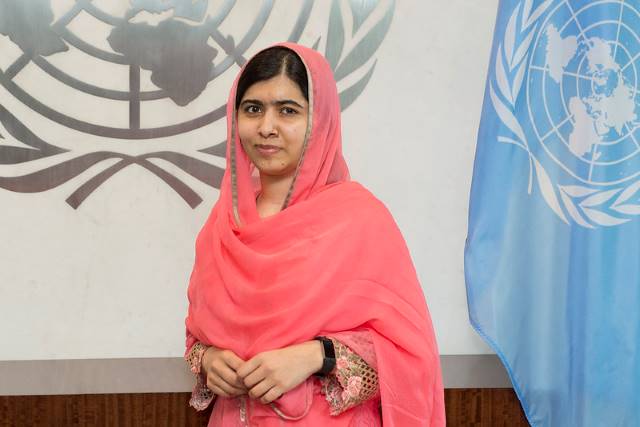 On September 19, 2020, the United Nations broadcasted a 30-minute short film on its Youtube channel regarding global issues and extreme poverty. The film, entitled "Nations United: Urgent Solutions for Urgent Times," includes many big-name celebrities such as Beyoncé and Malala Yousafzai. Julia Roberts hosts a podcast version of the show. As global progress has been slowed down due to COVID-19, the United Nations' short film sets outs the actions needed to address global issues like extreme poverty, gender equality, human rights and climate change.
Expanding Reach Using YouTube
Since YouTube's audience includes a large number of young people, the United Nations' YouTube channel will reach those who are not accustomed to reading articles and press statements. The channel has more than 900,000 subscribers and includes a live stream of the U.N. headquarters where viewers can stay up-to-date with current issues and events.
The UN Short Film: Nations United
The United Nations' short film focuses on actions necessary to create change and marks the 75th anniversary of the U.N. as well as the fifth anniversary of the Sustainable Development Goals (SDGs). Writer, director and SDG advocate, Richard Curtis, produced the film. It features a multitude of activists and humanitarian celebrities.
The film's four chapters address climate, poverty and inequality, justice and human rights as well as gender equality. Working to expose the fractures in society and ways to remedy them, this film attempts to layout valuable solutions to the problems at hand. First-hand recordings of global issues allow viewers to gain a visual understanding of the challenges plaguing the world and the consequences of not taking action.
The U.N. Sustainable Development Goals act as guideline of global progress, setting out key issues, targets and potential solutions. The transition to renewable energy, the taxation of carbon and the halt of deforestation are some viable solutions the film points out. Additive performances by musical artists like Beyoncé amplify the main messages of the film.
Derailed Goals Due to COVID-19
The launch of the Sustainable Development Goals in September 2015 involved the commitment of 193 world leaders to 17 objectives in order to "end extreme poverty and hunger, fight inequality and injustice and tackle climate change by 2030." These goals have been completely derailed since the introduction of the COVID-19 pandemic.
As the pandemic threatens global progress, the United Nations' short film hopes to set out the actions needed to find viable solutions to address global issues and alleviate global poverty. The United Nations states that the film "will take audiences on a dynamic exploration of the times we live in, the multiple tipping points our planet faces and the interventions that could transform our world over the next 10 years."
– Natalie Whitmeyer
Photo: Flickr
https://borgenproject.org/wp-content/uploads/logo.jpg
0
0
Saiesha
https://borgenproject.org/wp-content/uploads/logo.jpg
Saiesha
2020-10-05 01:30:57
2021-03-05 02:17:38
The United Nations' Short Film on Global Issues